Two Month Review Bingo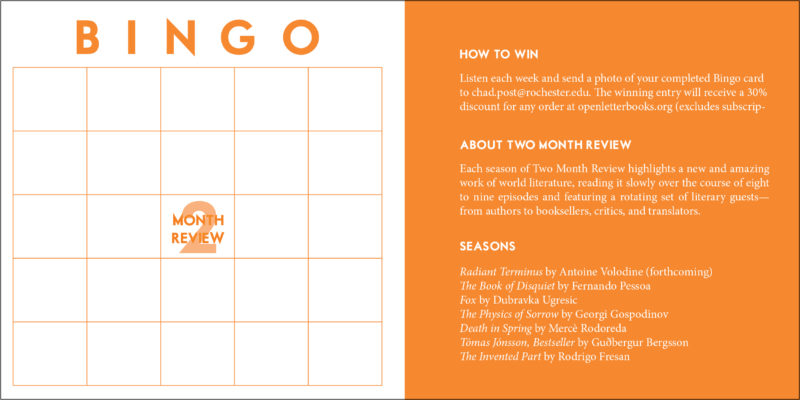 It may have started as a joke, but now we're deadly serious about Two Month Review Bingo. Starting tomorrow (Wednesday, October 24th), the first person each week to listen to the podcast and send a photo of their completed Bingo card will get 30% off any order at openletterbooks.org (excluding subscriptions).
New to the Two Month Review? No worries. This season, featuring Fernando Pessoa's poetic The Book of Disquiet, is one of those you can dip in and out of in all its aphoristic, non-linear goodness.
Print your custom Bingo card, throw some headphones on at work, and we'll see you there at 10:00 AM!
4 responses to "Two Month Review Bingo"