Astronaut Scholarship Foundation Award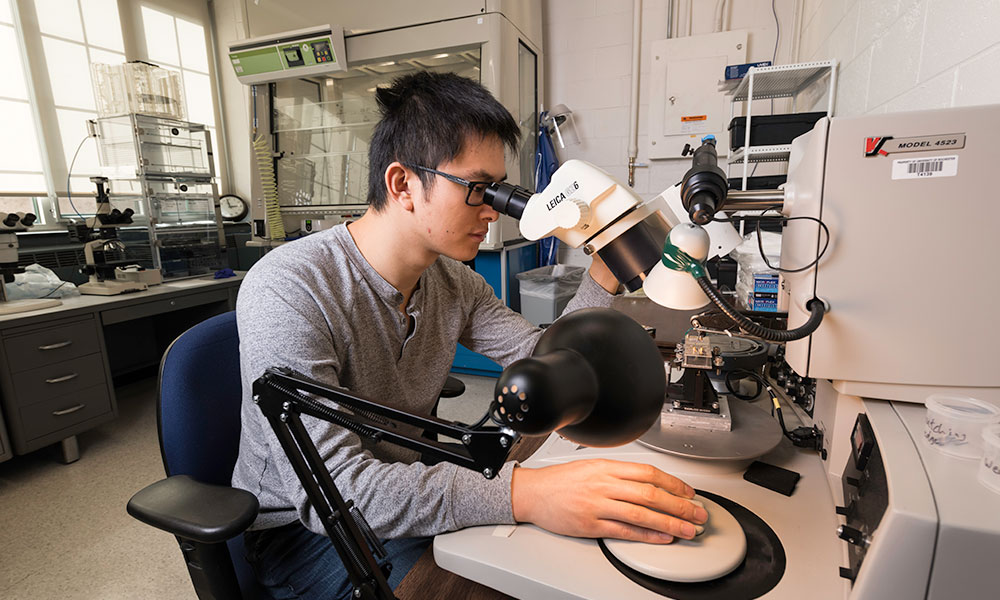 The University of Rochester's pool of qualified undergraduate students makes selection for the Astronaut Scholarship Foundation Award highly competitive.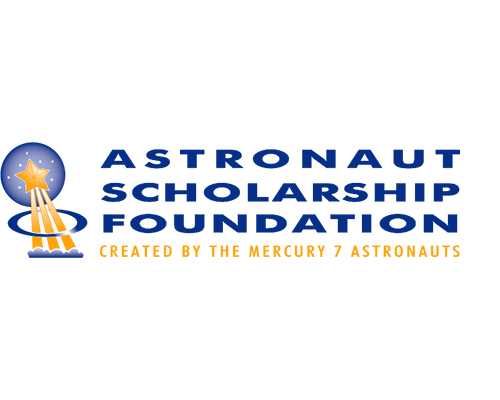 The Astronaut Scholarship Foundation (ASF) Awards—also known as "Astronaut Scholarships"—are awarded annually to undergraduate students in STEM (science, technology, engineering, and math) majors who are nominated in their sophomore or junior year by their college or university. In addition to high academic achievement, competitive applicants demonstrate passion and talent for scientific work along with a strong commitment to pursue research or technological advancements in their field following graduation.
The award includes scholarship funding for each honoree as well as opportunities to expand their professional network to include astronauts, alumni, and industry leaders.
ASF was created in 1984 by, among others, the six surviving Mercury 7 astronauts and Betty Grissom, widow of the seventh astronaut, Virgil (Gus) Grissom. The foundation's mission is to ensure the United States remains a global leader in science and technology.
The University of Rochester's deep pool of potential applicants and the limit of two nominations per institution makes selection for this award highly competitive. Learn more about the Astronaut Scholarship and other fellowship, scholarship, and award opportunities available to Rochester students.
Recent Astronaut Scholar
Congratulations to the most recent Astronaut Scholar from the University of Rochester!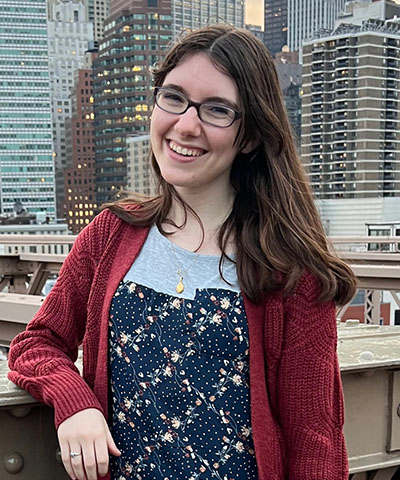 Loren Cardani '23
Area of study: Biochemistry (BS)
Minors: Chemistry and Latin American studies
Cardani, from Shrewsbury, Massachusetts, is one of 68 astronaut scholars chosen in 2022 from 45 universities across the nation. A student researcher in the Nilsson Lab, she has also worked in the Kammermeier Lab at the University's Medical Center. In addition to being president of the Undergraduate Chemistry Council and of the Outing Club, she's a teaching assistant and workshop leader in chemistry and biology.
She plans to pursue a doctorate that combines biology and chemistry in preparation for a career in academia as a professor and research scientist.
"Receiving this scholarship means that I will likely have some much-needed flexibility regarding graduate school expenses as I work toward my PhD," Cardani says. "I would love to make meaningful contributions to the scientific community while working to make science more accessible to students from all backgrounds."
In addition to scholarship funds, Cardani will receive an all-expense paid trip to Orlando for the Innovators Gala; an opportunity to present her research at the Scholar Technical Conference; mentoring by a scholar alumni, executive, or astronaut; the chance to participate in the Michael Collins Family Professional Development Program; and membership in the Astronaut Scholar Honor Society.
---
Past Astronaut Scholars
2021-22 Scholar
Madison Lang '22
Area of study: Biomedical engineering (BS)
Minors: Psychology and mechanical engineering
2020–21 Scholar
Caroline Cardinale '21
Area of study: Mechanical engineering (BS)
2019–20 Scholar
Daniel Krajovic '20
Area of study: Chemical engineering (BS)
2018–19 Scholar
Audrey Goldfarb '19
Area of study: Biology (BA) 
Minor: Journalism
2016–17 and 2017–18 Scholar
Mollie Eva A. Hansen '18
Area of study: Biomedical engineering (BS)
Scholar 2014–15 and 2015–16
William E. Green '16
Area of study: Mechanical engineering (BS)
2012–13 and 2013–14 Scholar
Vincent E. Yu '14
Areas of study: Physics and astronomy (BS) and math (BA)
Minor:Philosophy of science
2010–11 and 2011–12 Scholar
Halley J. Orshan'12
Areas of study: Computer science (BS), math (BA), and computer science (MS)
Minor: Linguistics