National Science Foundation Graduate Research Fellowship Program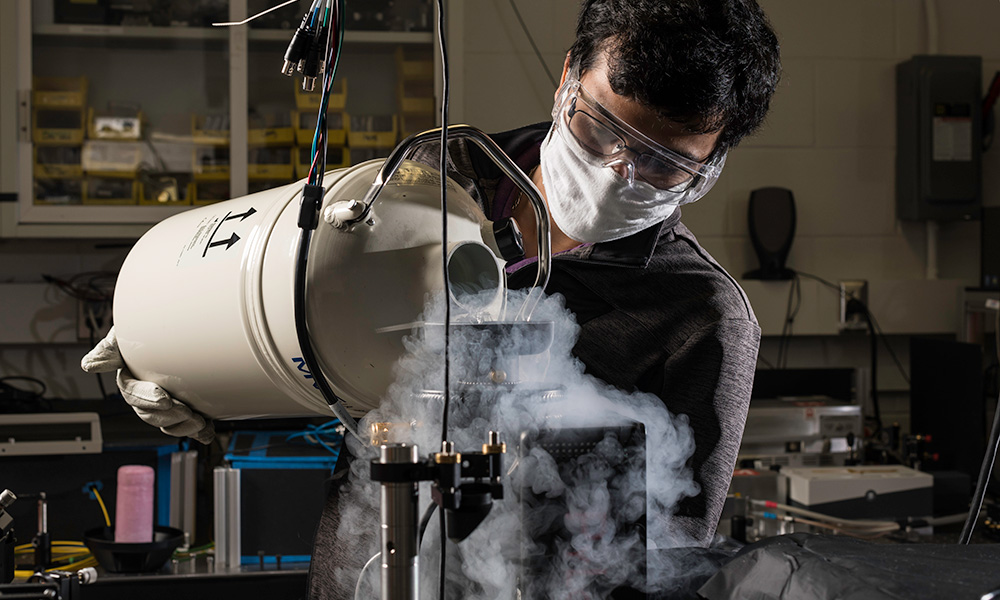 The NSF Graduate Research Fellowship Program supports University of Rochester students and others pursuing research-based graduate degrees in STEM disciplines.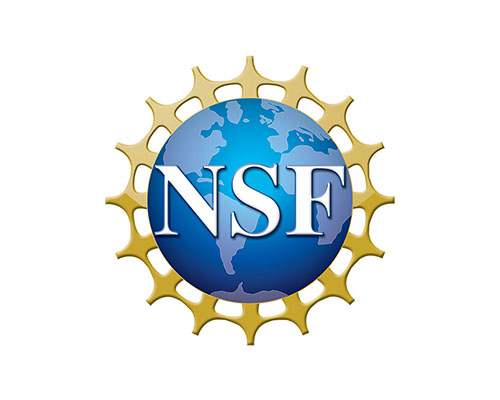 The National Science Foundation (NSF) Graduate Research Fellowship Program (GRFP) supports outstanding students who are pursuing research-based master's and doctoral degrees at accredited US institutions. The federally sponsored program provides up to three years of graduate study support for US students who demonstrate outstanding scholarly promise and leadership potential. Students apply for the fellowship either the year before entering graduate school or during the first or second year of their graduate degree programs.
The GRFP is the oldest fellowship program of its kind, and it has a long history of selecting recipients who achieve high levels of success in their future academic and professional careers. Past fellows include Google founder Sergey Brin, Freakonomics coauthor Steven Levitt, as well as Nobel laureate in physics and former US Secretary of Energy Steven Chu, a member of the University of Rochester's Class of 1970.
Learn more about the NSF Graduate Research Fellowship Program and other fellowship, scholarship, and award opportunities available to Rochester students.
Recent NSF Graduate Research Fellows and Honorable Mentions
Congratulations to the most recent NSF Graduate Research fellows from the University of Rochester!
2022 Fellows
Katharine Chang (graduate student)
Area of study: Psychology
Jarod Forer '22
Area of study: Mechanical engineering (BS)
Molly Griston '22
Area of study: Physics
Amanda Forti (graduate student)
Area of study: Chemical engineering
Renee Niles (graduate student)
Area of study: Chemical synthesis
Claire Wilson (graduate student)
Area of study: Environmental engineering
Caroline Cardinale (graduate student)
Area of study: Mechanical engineering
Michaela Alarie (graduate student)
Area of study: Biomedical engineering
Alexandre Trapp '20
Area of study: Computational biology
Shon Koren (graduate student)
Area of study: Neuroscience 
Emily Dudek '19
Area of study: Cognitive psychology (BS)
2022 Honorable Mentions
Mary Siriboe (graduate student)
Area of study: Chemical synthesis 
Kaelyn McFarlane-Connelly '22
Area of study: Chemistry (BS) 
Amanda Ackerman (graduate student)
Area of study: Psychology 
Maggie Straight '21
Area of study: Biological sciences: microbiology (BS) 
Jessica Conforti '20
Area of study: Chemistry (BS) 
Jonathon Thomalla '18
Area of study: Biological sciences: cell and development (BS) 
Krista Pipho '18
Area of study: Biochemistry (BS) 
Daniel Barnett '20
Area of study: Neuroscience 
Paul Sinclair '20
Area of study: Chemistry (BS) 
Brandon Courteau '20
Area of study: Biochemistry (BS) 
Hayden Freedman '16
Area of study: Computer science (BS), economics (BA), film and media studies (BA) 
Jacob Schmidt '21
Area of study: Chemistry (BS) 
Jisoo Woo '20
Area of study: Chemistry (BS) 
Rebecca Canale '19
Area of study: Brain and cognitive sciences (BS) 
Sarah Craig '21
Area of study: Chemistry (BS)
Past NSF Graduate Research Fellows and Honorable Mentions