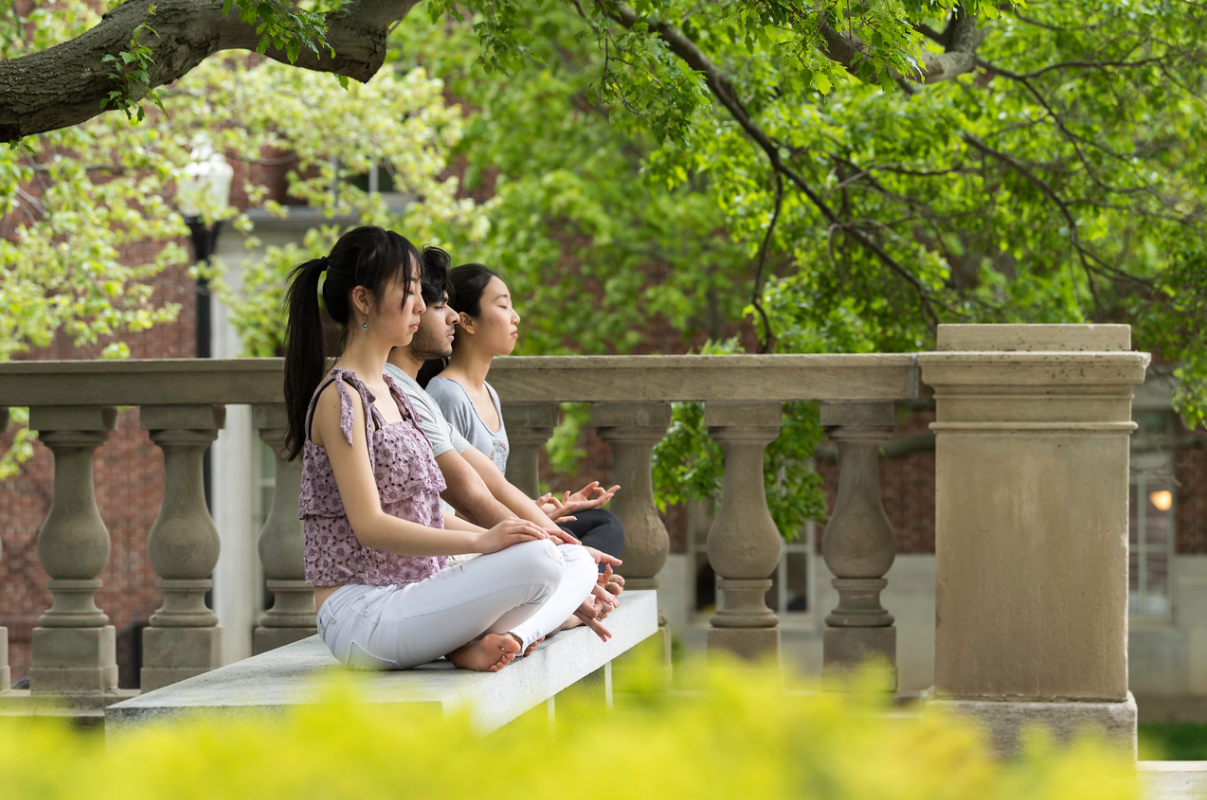 About the Mindful University Project
The Mindful University Project is an interdisciplinary collaboration with a mission to empower our campus community to build a culture of mindful presence and compassion to allow our students to:
improve mental well-being;
boost academic flourishing;
increase resiliency to stress; and
reduce levels of anxiety and depression.
Our goal is to create a safe and inclusive space for all students, staff, and faculty to learn and engage in mindfulness through:
Introductory and advanced learn-to-meditate classes
Drop-in meditation sittings
Contemplative practices including yoga, walking meditation, and compassion programs
Faculty and staff training
We recognize the stress that our students are facing – the pressure to do more, to excel academically, and of course, to be ever better. Today's students face an endless sea of distraction and competing demands, which hinders their ability to be present in their everyday life and often leads to mental health struggles such as anxiety and depression.
In fact, according to the 2017 National College Health Assessment:
64% of Rochester students have felt overwhelming anxiety;
90% felt overwhelmed by all they had to do; and
the majority reported that anxiety and stress were negatively impacting their academic performance.
We want to offer a way for our students to manage their stress and calm the chatter of their minds and make their lives better in a way that is accessible and meaningful. However, our students can't make this change by themselves. They need to be immersed in a community that supports them at all levels. From the faculty who teach them, the academic advisers who support them, the residence advisers who live with them, and the healthcare professionals who care for them – we are all in this together. This is why our program is not just student-focused but spans across the entire community, so we all can live ever better lives.