About the Mindful University Project
The Mindful University Project is an interdisciplinary collaboration with a mission to empower our campus community to build a culture of mindful presence and compassion in order to allow our students to:
improve mental well-being;
boost academic flourishing;
increase resiliency to stress; and
reduce levels of anxiety and depression.
What We Do
Our goal is to create a safe and inclusive space for all students, staff and faculty to learn and engage in mindfulness through:
introductory and advanced learn-to-meditate classes;
drop-in meditation sittings;
half-day silent retreats;
contemplative practices including yoga, walking meditation, and compassion programs;
faculty and staff training; and
educational workshops.
Why We Do It
We recognize the stress that our students are facing – the pressure to do more, to excel academically, and of course, to be ever better. Today's students face an endless sea of distraction and competing demands, which hinders their ability to be present in their everyday life, and often leads to mental health struggles such as anxiety and depression.
In fact, according to the 2017 National College Health Assessment:
64% of Rochester students have felt overwhelming anxiety;
90% felt overwhelmed by all they had to do; and
the majority reported that anxiety and stress were negatively impacting their academic performance.
We want to offer a way for our students to not only manage their stress and calm the chatter of their minds, but also make their lives better in a way that is accessible and meaningful. However, our students can't make this change by themselves. They need to be immersed in a community which supports them at all levels. From the faculty who teach them, and the academic advisers who support them, to the residence advisers who live with them, and the healthcare professionals who care for them – we are all in this together. Which is why our program is not just student-focused, but is one that spans across the entire community, so we all can live ever better lives.
---
Our Team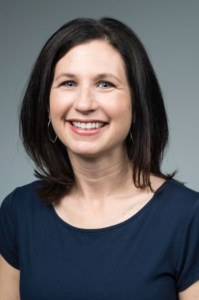 Amy McDonald is the program director for the Mindful University Project. In this role, she leads the strategic development, implementation, and evaluation of all Mindful University Project initiatives for the campus community. She also leads the advanced meditation classes and co-facilitates the half-day silent retreats. Amy is beginning to work closely with the 7 schools of the University, as well as a variety of administrative departments, to integrate a culture of mindfulness across the campus. In addition, she offers support to faculty members who are interested in creating a "mindful classroom", including syllabus redesign and how to lead a brief meditation.
Amy holds a BA in Brain and Cognitive Science and an MS in Leadership in Healthcare Systems, both from the University of Rochester. She is a certified Koru Mindfulness Teacher, a certified College Health and Wellness Professional and is pursuing a 200-hour yoga teacher training.
Advisory Committee
The Advisory Committee consists of University of Rochester faculty and staff who all have an interest in the area of mindfulness and contemplation, and are personally motivated to share this passion with the University community . Representing most administrative departments across campus, this committee assists with the strategic direction and evaluation of the Mindful University Project. If you are interested in joining the advisory committee, please contact Amy McDonald.
Rani Bhagwat
International Services Office
Immigration Advisor
Nancy Chin, PhD, MPH
Undergraduate Public Health-Related Programs
Associate Professor

Debra Corea, RYT
Program of Dance and Movement
Adjunct Instructor
Melina Esse, PhD
Eastman School of Music
Associate Professor of Musicology
Ed Feldman, MEd
Center for Community Engagement
Associate Director of Leadership Programs
Laura Gavigan, MEd, MS
College Center for Academic Advising
Associate Director
Amber Graham
Gwen M. Greene Center
Project Management/ Operations Program Director
Katie Mott
Graduate Education and Postdoctoral Affairs
Associate Director, Student Support Services
Komekia Peterson
Office of Disability Resources
Access Coordinator
Lucinda Snyder, RYT
Financial Aid
Senior Counselor, International
Kyle Trenshaw, PhD
Center for Excellence in Teaching and Learning
Educational Development Specialist
---
Student Ambassadors
Recruitment Now Open for Mindful U Ambassadors!
The Mindful University Project is currently recruiting students for a new ambassador program! This committee of ambassadors is designed for students who are passionate about meditation and interested in sharing their practice with others on campus. Once accepted, Mindful U Ambassadors will act as student advisors to the Mindful University Project and have the opportunity to become involved with other initiatives such as marketing, leading practice groups, providing brief informational presentations, or assisting at events. Open to all undergraduate and graduate students. Apply to join us anytime!