Office of the Provost

From the Provost
2019 Provost's Circle Scholars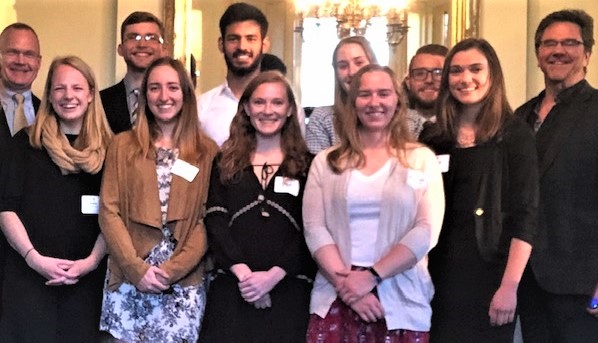 The 2019 Provost's Circle Scholars were recognized on Monday, April 15th for their achievements in academic excellence. Please see the Student Awards page the to read more about our scholars.







Melissa Sturge-Apple Named Vice Provost and University Dean of Graduate Education
Melissa Sturge-Apple '92, dean of graduate education and postdoctoral affairs in Arts, Sciences & Engineering and a professor of psychology, has been named vice provost and University dean of graduate education. "Melissa brings a great energy, motivation, and strategy to our academic team," said Rob Clark, provost and senior vice president for research. "She is a highly regarded administrator and scholar who cares very deeply about our graduate students and their academic and student experience while they are here." Sturge-Apple succeeds Margaret Kearney, who is retiring at the end of June after serving in the role for eight years and at the University for 14 years.
University of Rochester Fact Book
The Office of Institutional Research provides a Fact Book of selected data and frequently requested information about the University.