Retreats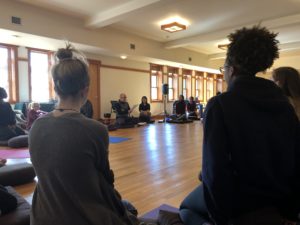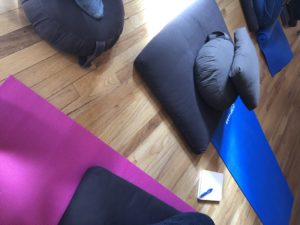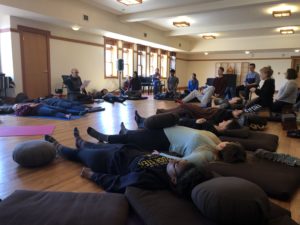 Relax & Renew Retreats are a half-day, silent meditation retreat for students, faculty, and staff who are interested in a more immersive meditation experience. Held on the River Level of the Interfaith Chapel, participants will experience four hours of noble silence while engaging in a variety of contemplative practices including:
Breath awareness meditation
Gentle yoga
Mindful walking
Mindful eating
Dharma talks (a lesson about the practice of mindfulness in everyday life)
Retreats are co-facilitated by two certified Koru Mindfulness teachers. Prior meditation experience is not necessary to participate. Please bring a yoga mat if you have one, and dress comfortably. Retreats are free of charge and open to any student, faculty, or staff member of the University community.
Retreat to Reconnect
A day of meditation, mindfulness & yoga
Join the Mindful University Project's team of meditation and yoga instructors for a day filled with inspiring practices. This retreat will help you to reconnect with yourself so you can live your life with more meaning, intention and authenticity in the New Year. The day will include:
Morning and evening yoga flow practices.
Guided meditation sessions including breath awareness, body scan and loving-kindness.
Building connection meditation.
Community-building virtual lunch.
Choice board with a variety of independent mindfulness activities to engage in throughout the day.
To learn more, visit the registration page.