Research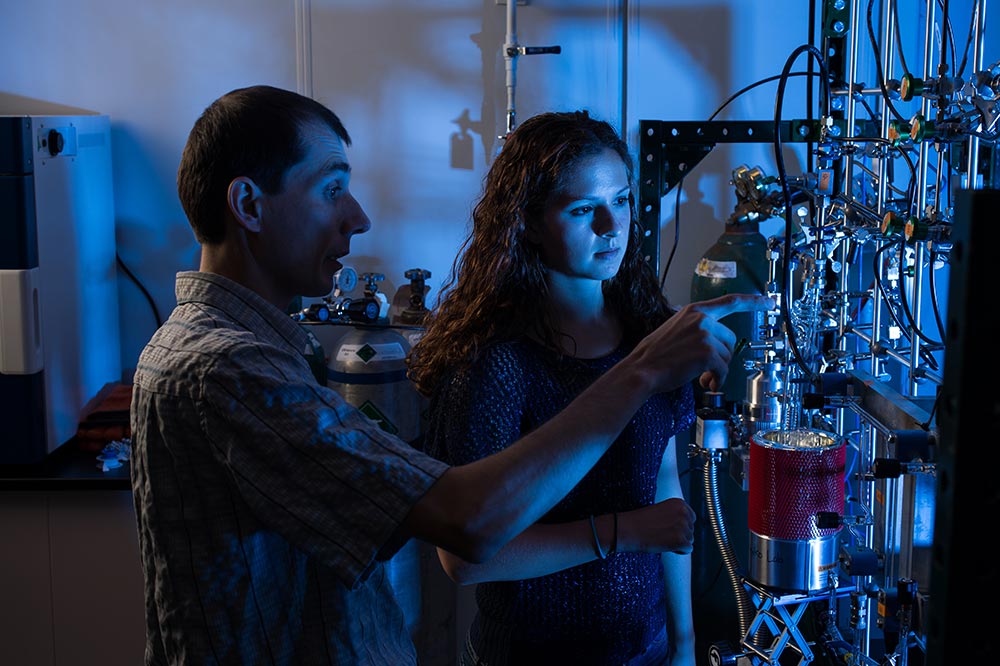 The University of Rochester has been a pioneer in fields as diverse as geology, optics, medicine, economics, political theory, and human behavior.

A compact campus works to our advantage. All units of the University are within a 10-minute walk or drive, facilitating a highly collaborative, multidisciplinary research environment.

Research at the University of Rochester Medical Center — famous for its role in developing three vaccines now used worldwide — is a $232 million enterprise involving thousands of scientists, and more than 1,100 individual clinical research projects.

A
Blue Gene Q supercomputer
, capable of more than 200 trillion calculations a second. An
Omega 60-beam laser
that can deliver up to 40,000,000,000,000 watts of power onto a target less than 1 millimeter in diameter for approximately one-billionth of a second.
Tools like these are crucial assets for faculty and student research.

Rochester's historic tradition as a center of manufacturing excellence, especially in optics and photonics, has helped it transition to a knowledge-based economy. And as the city's leading employer, the University has been a key catalyst.

212 inventors from 51 University departments and units filed invention disclosures in fiscal year 2012. When measured against its peers, the University of Rochester is one of the most productive institutions in the nation in terms of royalty generation.

For more than 150 years, the University has been a pioneer in fields as diverse as geology, optics, medical education, economics, political theory, and human behavior.
---
Research Strategic Plan 2013-2018
"The committee identified four broad areas of research synergy across the University: Data Science, Research Foundations for a Healthier Society, Light and Sound, and Energy and the Environment. In addition, we identified an emerging emphasis on community engagement and the translation of research discoveries into practical benefits for society."
Read / download the complete plan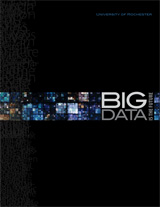 Big Data at the University of Rochester
Data science is a defining discipline of the 21st century, and the top priority in the 2013-2018 research strategic plan.
---
Research at a Glance
10:1
Student-to-faculty ratio provides a highly collegial research environment.
Top 50
In federally financed research and development expenditures to academic institutions. (National Institutes of Health, 2015)
$341 million
Research funding received in FY2017.
77%
Percentage of undergraduate students within Arts, Sciences & Engineering who engage in research.
FY 2016 Research Profile
Proposals submitted: 1,929
Sponsored research expenditures: $351 million
Invention disclosures: 142, from 201 inventors in 48 departments with 44 collaborators from 27 outside institutions
Copyright registrations filed: 3
Patents: 48 U.S. and 21 foreign granted, covering 56 different technologies
Licensing agreements: 31 new agreements
Licensing revenue: $22.0 million
Sources:
Office of Research and Project Administration
UR Ventures