December 2012
Walter Isaacson to Headline 2013 George Eastman Circle Dinner
It's hard to believe in just a few weeks 2013 will be upon us. This past year we have witnessed incredible growth for the George Eastman Circle, as we now have more than 2,400 members worldwide.
This year has been filled with many bright moments. From our announcement that we surpassed 2,000 members in January, to the highest-attended George Eastman Circle Dinner, in New York City in March, to a remarkable Meliora Weekend that featured Jim Lehrer…you have made these great experiences, and so many others, possible.
George Eastman would be proud.
Since the inception of the George Eastman Circle in 2007, our membership has pledged more than $46 million to the University, ensuring "Medicine of the Highest Order," research of the greatest magnitude, and an educational experience that is unparalleled.
There's more work ahead of us. We have so much to do to expand the George Eastman Circle, and only your continued support will make that happen. If you joined us as a Charter Member and haven't renewed your membership, please do so today. If you have a pledge payment that is due soon, I urge you to make your gift before December 31.
On behalf of the University of Rochester, thank you for your leadership. Have a wonderful holiday season. Here's to 2013 being "ever better!"
Warm regards,

Nathan Moser '75
Life Trustee
National Chair, George Eastman Circle
A gift with Heart:
A Profile on Norman and Phyllis Breen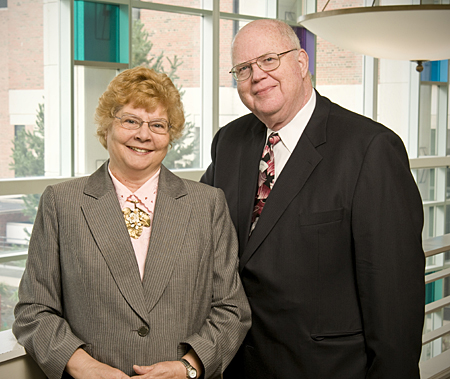 All of our members have wonderful stories to share. We are pleased to feature one such story from a couple who became members after a life-changing experience at Strong Memorial Hospital. Norm is retired from Xerox, where he was manager of mid- and low-volume technical support, and Phyllis is vice president of educational sales for First Choice Travel.

Five years ago, Norm Breen got the call that would save his life. It was 3 a.m. when Dr. Leway Chen phoned to tell Norm a heart was available for transplant. By 10 a.m., Dr. Todd Massey arrived at Strong Memorial Hospital with the heart he had personally retrieved from the Midwest that morning, and Norm's transplant was under way.
Just two and a half weeks later, Norm was discharged, and since then, he has achieved his goal of not returning to Strong—at least not as an admitted patient. He has been back plenty of times as a volunteer, however.
Before his surgery, Norm was visited by a former heart transplant patient. He told Norm what he could expect and answered his questions. Now, Norm shares his own experience with other patients awaiting transplants at Strong. He also volunteers for Harbor House, a facility that houses out-of-town heart-transplant patients and their families, and its annual fundraising event called "And the Beat Goes On…"
Beyond volunteering, Norm and his wife, Phyllis, have become generous supporters of the Division of Cardiology through their George Eastman Circle membership. They are passionate about supporting the heart research being done at the Aab Cardiovascular Research Institute and strengthening the transplant program at the Medical Center. "I'm helping out of gratitude," says Norm. "People donated before me, so I could go through this process, have the transplant surgery, and be here for my family. Now I want to do the same and help others."
Through this experience, the couple gained a tremendous appreciation for the doctors and staff who treated Norm, including cardiologists Dr. Chen and Dr. Jeffrey Alexis. "The doctors and staff are all excellent, and we can't say enough about them," says Phyllis. "Norm is alive today because of them. The amazing thing is that a facility like this is in Rochester, and we didn't have to go to Cleveland or somewhere far away. We are truly blessed beyond measure."
Leadership Through Philanthropy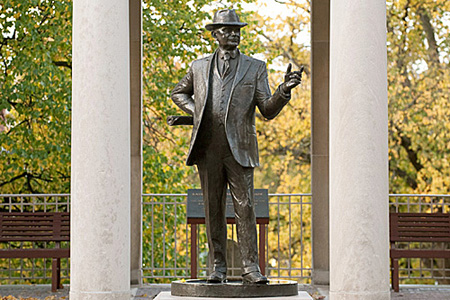 Reaching the $1.2 billion goal of The Meliora Challenge: The Campaign for the University of Rochester requires leadership of all kinds. George Eastman Circle members are playing a significant role in the progress we have made thus far, serving as leaders and exemplars of the Campaign and University. The following members have helped advance our goals and mission:
Robin Wentworth P'11, P'16 and Timothy Wentworth P'11, P'16 committed $1 million to support the long-term needs of the Margaret Warner Graduate School of Education and Human Development. In recognition, the core space within the new Raymond F. LeChase Hall will be known as theWentworth Atrium. Robin and Tim are Charter Members. Read more about their story here.
Barbara J. Burger '83 committed $1 million to the University to support academics and athletics. Her gift will establish theBarbara J. Burger Endowed Scholarship in the Sciencesand provide additional support to two endowed professorships in the chemistry department as well as the Timothy G. Hale Endowment for Competitive Excellence in Athletics. She is a Charter Member at the Benefactor level. Read more about their story here.

Charter Members at the Patron level, University TrusteeRoger Friedlander '56 and his wife, Carolyn Friedlander '68 PNP were recognized for their long history of University support at the installation of Dr. Richard Kreipe '81M (Flw)as the Dr. Elizabeth R. McAnarney Professor in Pediatrics Funded by Roger and Carolyn Friedlander. Read more about their story here.
New Year, New Web Site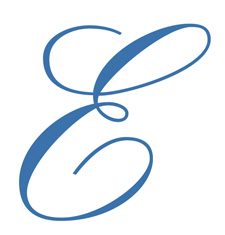 The George Eastman Circle is continuously looking for opportunities to better serve and accommodate its growing number of members. In an effort to improve our overall membership experience, the George Eastman Circle will launch an upgraded Web site in early 2013.
Much of the redesign will enhance the existing features; however, the new site will include a special component. In addition to the printed version, the annual George Eastman Circle Honor Roll will now be available to view online, through a special link only provided to members.
Members will be also able to read about the impact they are making in greater detail, find University news and make pledge payments more easily, and download membership materials to share with friends and colleagues who may be interested in joining.
Look for more information in 2013! Click here to visit the current Web site.