June 2019
Meliora! Remarks from the University's Annual Giving Chair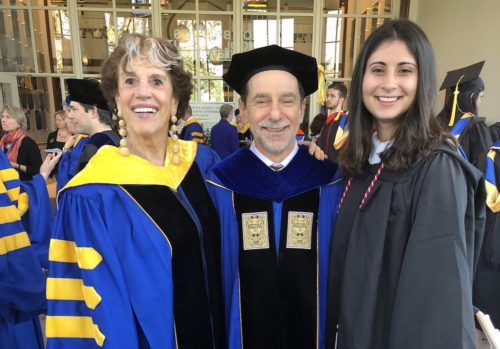 Every time I attend Commencement at the University of Rochester, I am reminded of how bright our future is. The next generation of leaders are talented, driven, hard-working, and resilient. Last month, it was a pleasure to watch them move forward into a world of new adventures.
You helped make those moments possible. Many of our George Eastman Circle members are alumni, but our membership also includes parents, current students, and the larger University of Rochester community. We all come from different vantage points, but we all share the same goal—to make the world a better place for those who come after us.
In May, the University and its Medical Center also held the fifth annual Day of Giving, and I'm pleased to report that many GEC members participated, and Evans Lam's George Eastman Circle Challenge was met. Overall, nearly 3,300 participants donated more than $2.5 million to the U of R.
As we are now in June, which marks the close of the University's fiscal year, I want to remind you that if you have not yet made your annual membership payment, or renewed your membership, please take a moment to do so, by clicking here.
On behalf of the University, thank you for all you do. My best wishes for a wonderful summer, and hopefully, our paths will cross at one of the exciting events the University has planned for the upcoming year, including the installation of our next President, Sarah Mangelsdorf, this Meliora Weekend.
Meliora,


Gwen M. Greene '65
Member, Board of Trustees
Chair, University Annual Giving Programs
Your Impact: Highlights from 2019
Whether you choose to invest your George Eastman Circle support into programs at the River Campus, at our Medical Center, the Eastman School of Music, or the Memorial Art Gallery – each of us is helping to provide much-needed resources and new opportunities across the University.
To read more about the collective impact that you made this past year, please visit our George Eastman Circle website.
A Celebration of Meliora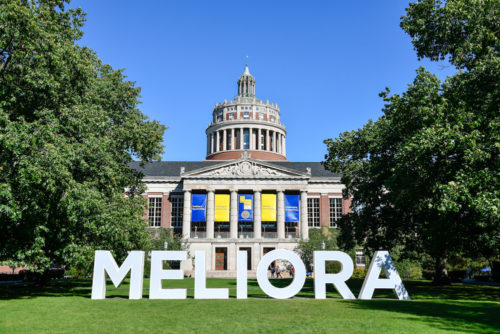 This October 3-6, join the entire University of Rochester community as we come together for a historic moment and an extraordinary celebration at Meliora Weekend. Featuring the inauguration of the University 's 11th president, Sarah C. Mangelsdorf, a performance by acclaimed musician and late-night band leader Jon Batiste, a conversation with renowned author Ann Patchett, and stand up comedy by Emmy-nominated comedian and actress Vanessa Bayer, this is an experience you won't want to miss.
As a George Eastman Circle member, you receive special benefits, along with early registration and preferred parking:
A special Meliora Weekend George Eastman Circle Luncheon will be held on Saturday at 12 p.m. in the Feldman Ballroom located in Frederick Douglas Commons. This event is free and is open to members and their families.
In addition, all members and their guests will have access to the Circle's Hospitality Suite on Saturday. The suite will be located in Rush Rhees Library and will offer breakfast, light fare and refreshments throughout the day. In addition, it will feature entertainment and student performances. Family and friends are welcome to join you in the Suite.
Look for more details about registration and member benefits arriving in your email inbox and mailbox this summer. For more information on Meliora Weekend, visit rochester.edu/melioraweekend.
Day of Giving: 2019 Success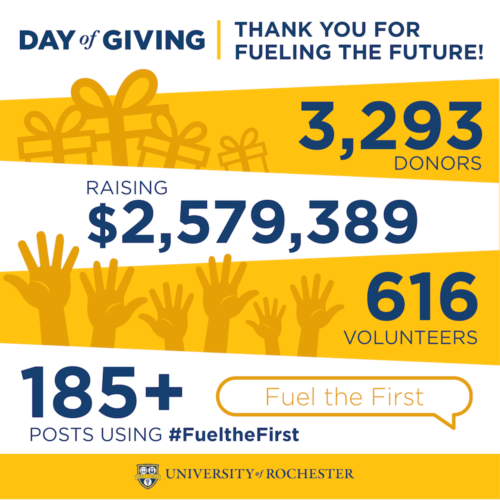 Thank you for making our Day of Giving 2019 the best one yet. Nearly 3,300 alumni, parents, community leaders and friends, students, faculty and staff raised over $2.5 million that directly impacts our University and Medical Center.
Thank you to all of the George Eastman Circle members who participated on the Day of Giving by either making a pledge payment, renewing or making an additional gift. This helped exceed the Evans Lam '83, '84S (MBA) George Eastman Circle Challenge, and benefit from an additional $250,000 donation from our George Eastman Circle National Chair and Trustee. Thank you for making this year's Day of Giving a success.
Travel Club: Tanzania Migration Safari
January 24, 2020 – February 2, 2020 | Tanzania, Africa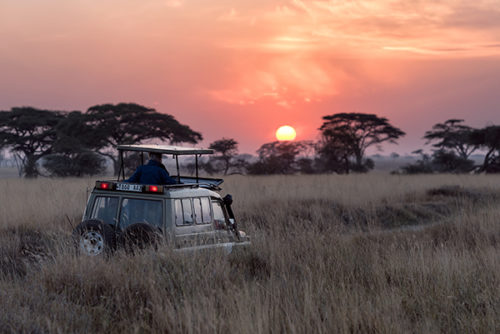 Join the University of Rochester Travel Club and host Louis DiVincenti '14M (MS) for this once-in-a-lifetime journey through Tanzania's Serengeti National Park, scheduled to coincide with the annual wildebeest and zebra migration.
Upcoming Events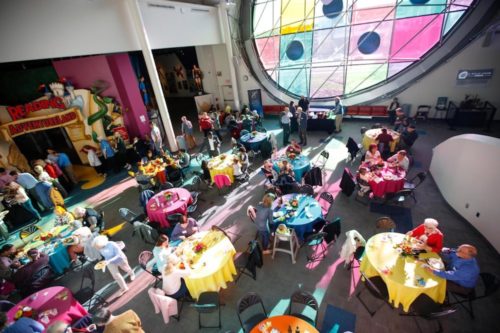 One of the ways we're able to thank you for your commitment to philanthropy at the University is to extend invitations to various regional gatherings, dinners, and University programs. Here are just a few of the upcoming events that George Eastman Circle members are invited to attend. To learn more, please visit the George Eastman Circle website.
George Eastman Circle Appreciation Dinner: Washington D.C.
June 19
Washington D.C.
George Eastman Circle Hospitality Suite at the CGI International Jazz Festival
June 22
Rochester, NY
Save the Date! George Eastman Circle Appreciation Dinner: Rochester
November 12
Rochester, NY