February 2020
Meliora! A Message from our Chair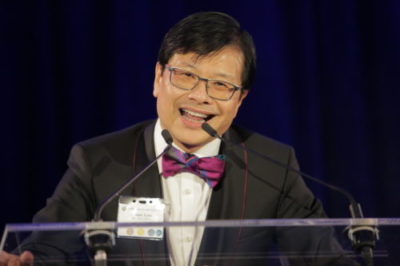 To my fellow George Eastman Circle members,
Spring is just around the corner, and I would like to take a moment during this exciting time to share my warmth and gratitude for all that you do for the University of Rochester. Your support makes a difference for thousands of people across the University and its Medical Center, and we are incredibly grateful.
In this issue, I am excited to share the story of George Eastman Circle member Dr. Ruth Lawrence, Northumberland Trust Professor in Pediatrics and Professor of Obstetrics and Gynecology. Dr. Lawrence has had an incredible impact on women in medicine at the University of Rochester. In the latest issue of Rochester Medicine, she shares the challenges and successes of her remarkable journey.
On Thursday, April 30th, the University and its Medical Center will be celebrating our annual Day of Giving. The University of Rochester is a proud, inspired community of leaders, thinkers, and change-makers. As a George Eastman Circle member, I encourage you to consider an additional gift on this important day and consider a challenge gift to encourage others to join us in our efforts.
I am reminded every day of the extraordinary impact of the George Eastman Circle. Thank you for your continued role in helping us become ever better.
Meliora,


Evans Lam '83, '84S (MBA)
Member, Board of Trustees
National Chair, George Eastman Circle
Save the Date: April 30!
With unprecedented discovery, lifesaving health care, inspired creativity, and rigorous academics, the University of Rochester is truly one of a kind. Thanks to your George Eastman Circle membership, we make a difference for thousands of people each day. We invite you to join the entire University community on April 30th for our annual Day of Giving by making an additional gift, paying a pledge, or renewing your membership and inviting a friend to join. With your support, we have the power to change lives.
A Lifetime of Impact
George Eastman Circle members make an enormous impact each and every day. Member Dr. Ruth Lawrence '49M (MD) is making strides in her career and paving a path for future women in medicine. Alongside twelve other remarkable women, Dr. Lawrence tells her triumphant stories in the latest issue of Rochester Medicine.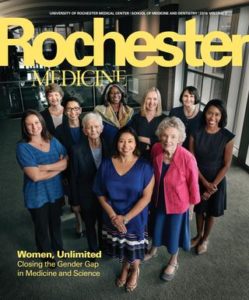 Click here to read Women, Unlimited
To read the magazine in its entirety, click here.
Volunteer Spotlight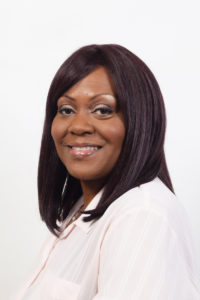 Nila Bragg, who graduated from the University of Rochester with a degree in Philosophy, is a George Eastman Circle Member and Leadership Council Member, and volunteers as a Real Reader, and for the Class of 1988. Nila lives in New York City and is employed as a Nurse Practitioner in Pediatrics for the NYU School of Medicine.
I have firsthand knowledge of the importance of giving back to the University of Rochester. I was a scholarship recipient while obtaining a degree from the University. Without that scholarship, it would have been a challenge for my family to allow me to study at the U of R. Now, as a Certified Pediatric Nurse Practitioner, I sit proudly at pediatric conferences where, at almost every conference, a speaker says, 'According to research done at the University of Rochester…'.
I also really enjoy being a Real Reader. Assisting students who plan to enter the health care field provides me with an even greater opportunity to work together with one of the best institutions of higher learning.
The George Eastman Circle allows us to ensure that a future alum will one day sit proudly and hear the name of one of the leading institutions in pediatric research being given credit for the awesome work that happens there because of its dedicated staff, faculty, and students.
Upcoming Events
To thank you for your passion and commitment to the University, we would like to extend an invitation to these exciting gatherings, dinners, and programs. We would love to see you at one of our upcoming events, listed below. For more information, please visit the George Eastman Circle website.
Wednesday, April 1, 2020: George Eastman Circle Impact Reception with Eastman School of Music, Rochester, NY
Thursday, April 16, 2020: George Eastman Circle Reception, Washington, DC
Wednesday, April 22, 2020: George Eastman Circle Family Reception, Rochester, NY
Saturday, May 9, 2020: George Eastman Circle Reception, Los Angeles, CA
Tuesday, June 9, 2020: Garden Party, Rochester, NY
Saturday, June 20, 2020: Jazz Fest Hospitality Suite, Rochester, NY 


Welcome Sarah C. Mangelsdorf, the University's 11th president, and join a conversation about the University's future at one of these upcoming national events near you:
3.13.20 | Washington, DC
3.29.20 | Los Angeles, CA
3.30.20 | San Diego, CA
4.23.20 | Chicago, IL
5.28.20 | Philadelphia, PA
6.18.20 | San Francisco, CA
For more details, and to register, visit this website.