March 2019
Meliora! A Message from Our Chair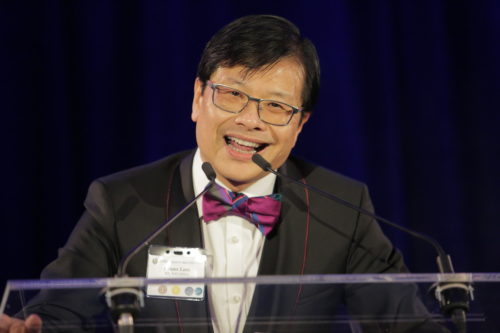 Greetings from Los Angeles!
As we head into spring, I want to take this opportunity to thank you for all you do for the University of Rochester, its Medical Center and for the thousands of people whose lives your support makes a difference for.
In this edition of our newsletter, I'm excited to share the stories of several members of the George Eastman Circle, including Michelle Mattick '04S (MBA). Michelle volunteers for the Rochester George Eastman Circle Leadership Council and helps us continue to expand our membership and fulfill our mission. We are also taking you on a tour of Chicago, where George Eastman Circle members Dr. Philip Greenland '74M (MD), '78M (RES), Suzanne Sawada '73, and Eric Weissmann '10 are our guides.
I also wanted to remind you that on May 1, the University and its Medical Center are celebrating their annual Day of Giving. I encourage you, as a George Eastman Circle member, to consider an additional gift on this very meaningful day. You may have seen some of the Day of Giving's promotional materials that call out how donors can "fuel the firsts that last." There are many firsts that have happened at UR, and have been fueled by donor support. If you'd like to try your hand at a special, new quiz the University created to see how many firsts you are aware of, visit here to try it out. There is so much to be proud of!
Whether I am enjoying a University event in California, or back on campus, I am in awe and reminded of the great work this membership has made possible, and what makes the George Eastman Circle so remarkable. Your collective impact is truly incredible. Thank you for your continued role in helping us become ever better.
Meliora!

Evans Y. Lam '83, '84S (MBA)
Member, Board of Trustees
National Chair, George Eastman Circle
Show Us Your Town: Chicago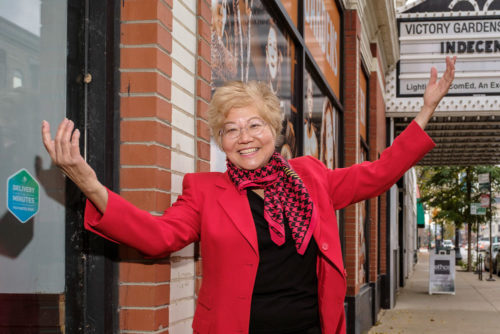 The Windy City, the City of Big Shoulders, the Second City—no matter what you call it, the 1,900 University of Rochester alumni in Chicago love to show off their town. George Eastman Circle Chicago Council chair Suzanne Sawada '73 and four other Chicago-area alumni take us on a tour and talk about why they stay connected with Rochester.
Volunteer Spotlight: Michelle Mattick

Michelle Mattick '04S (MBA) knows, firsthand, how the University of Rochester and its Medical Center are making a tremendous impact. Michelle, who chairs the Rochester George Eastman Circle Leadership Council and is a member of the Rochester Philanthropy Council, is impressed with how meaningful so many facets of the University are to her and her family.
When one of Michelle's daughters had a skiing accident as a child, and needed treatment at Golisano Children's Hospital, she recalls "I was so impressed by the care, surgical skill, and holistic approach there."
Michelle, who has a degree from the Simon Business School, enjoys volunteering as another way to give back in addition to her George Eastman Circle philanthropic support. She has served as an adjunct Auditing professor at the University, and enjoys mentoring and coaching students.
"The flexibility in giving through the George Eastman Circle, as well as their impactful events, amazing network filled with friends and family, and the fact that UR is first-class in research makes this one of the most value-added ways for me to help the entire Rochester community."
George Eastman Circle Council volunteers are holding meetings across the country this month and next. They are acting as your local representatives and would like to meet you at an upcoming event. If you have an interest in volunteering for the University and its Medical Center, as a George Eastman Circle member, please contact Erin Bory at 585-275-6603.
Day of Giving: Fuel the Firsts that Last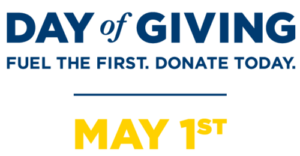 The University of Rochester is a proud, inspired community of leaders, thinkers, and change-makers. Thanks to your George Eastman Circle membership, our past is rich with firsts and our future will be too. Join the entire University community on May 1 for our annual Day of Giving by making an additional gift, paying a pledge, or renewing your membership and inviting a friend to join. Your support will ignite firsts that last for generations to come.
We are pleased to announce the 2019 George Eastman Circle Evans Lam Challenge for Day of Giving! Last year, it was widely successful as more than 120 members participated by making a gift, renewing their membership or joining as a new member. Members committed over $1 million with a generous match from national chair, Evans Lam. He has done it again and we look forward to another impactful Day of Giving.
Getting to Know the Next President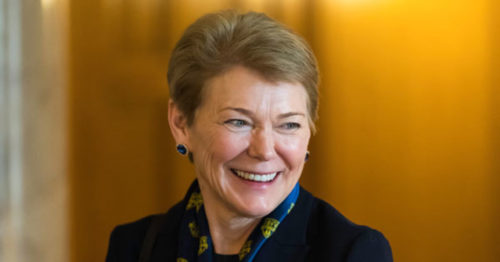 As she introduced herself to the University community as Rochester's next president, Sarah Mangelsdorf, currently the provost at the University of Wisconsin–Madison, offered an overview of how she thinks about higher education and the special role it plays in the lives of those who study, teach, and work at universities.
Upcoming Events
One of the ways we're able to thank you for your commitment to philanthropy at the University is to extend invitations to various regional gatherings, dinners, and University programs. Here are just a few of the upcoming events that George Eastman Circle members are invited to attend. To learn more, please visit the George Eastman Circle website.
George Eastman Circle Family Reception: Rochester
April 25
Rochester, NY
George Eastman Circle Appreciation Reception: Baltimore
April 25
Rochester, NY
George Eastman Circle Family Event: Philadelphia
April 27
Philadelphia, PA
George Eastman Circle Appreciation Reception: Boston
May 5
Boston, MA
University of Rochester Travel Club: Grand Canadian Passage
July 10-16
Canadian Rockies
The University is also hosting several Rochester Effect events across the world this spring, and invites George Eastman Circle members to attend. Join us for these lively, interactive events featuring compelling conversations with University of Rochester faculty and alumni on Understanding Globalization, Cultivating Creativity and Inspiring Innovation, and other intriguing topics. Learn more about these events and where they are being held.