April 2020
Meliora! A Message from our Chair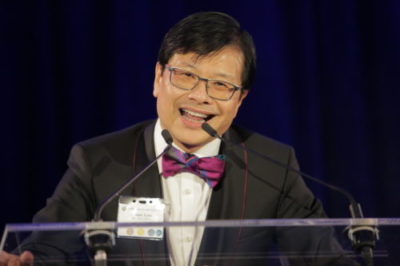 Dear fellow members,
To say that the world has turned upside-down is an understatement. Every nation and every family, all of us have been profoundly affected by Covid-19.
As much as we see and feel the frightening implications that seem to have suddenly descended upon the globe, when we look closely enough, we can find so many good things happening. Things that are only made possible when we emerge from fear and let our hearts lead us to do the right thing. From our health care heroes to researchers, to families at home making masks or donating blood to help out, we are each doing our part.
No surprise, to me, are the George Eastman Circle members who continually make so many of these good things possible.
In this issue, you'll read how the greater University family pulled together to support students this spring by donating to a new campus-wide emergency fund or who made an additional gift to the Medical Center. You'll meet graduate students at the School of Medicine and Dentistry who are now fully focused on researching Covid-19 and teaming up with colleagues in every corner of the earth to hopefully discover ways to outsmart this virus.
In China, parents of Rochester students raised tens of thousands of dollars to purchase more than 100,000 masks and shipped them to the University to help.
The light always seems brighter when it is surrounded by darkness. Nothing rings truer today. My heartfelt thanks for your leadership and commitment to philanthropy, for being the light and doing the right thing. We'll get through this, together.
Meliora,


Evans Lam '83, '84S (MBA)
Member, Board of Trustees
National Chair, George Eastman Circle
Rochester Responds
In response to the challenges arising from COVID-19, Rochester alumni and friends from around the world are reaching out to help. With their generosity, the community is helping to keep health care workers safe, advance COVID-19 research, and support students with emergency needs.
Click here to read about how our community is rallying together.
Your Philanthropic Impact: COVID-19 Research
Thanks in part to your generosity and contributions, researchers at the University of Rochester School of Medicine & Dentistry make discoveries every day. Many of these researchers are master's and PhD students and postdoctoral appointees. For Graduate Student Appreciation Week 2020, some of these students and trainees shared their perspectives on the experience of conducting research to better understand, prevent, and treat COVID-19.
Music for Wellness
During this uncertain time, the Eastman Performing Arts Medicine (EPAM) program offers a variety of music playlists for stress reduction; resources for artists and organizations; and virtual music and art experiences, including concerts and lectures. To soothe spirits, here's an Eastman doctoral candidate, Patrick Peralta, on classical guitar. Under normal conditions, Peralta and others involved in EPAM perform for patients in the hospital.
'Our parents and alumni in China are true University ambassadors'
The University's network of parents and alumni in China has generously donated more than 100,000 masks to support the students and healthcare workers. The group has also donated nearly $30,000 to support the University's Medical Center and its students who remain on campus.
Click here to read about the impact of these University ambassadors.
Day of Giving: June 4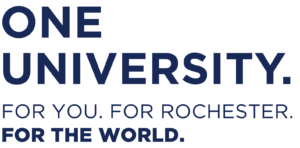 Our annual Day of Giving will now take place on June 4. During this rapidly changing time, the University and its Medical Center look to alumni and friends for support now more than ever before. Gifts made during this powerful, 24-hour online fundraising event, will make a significant difference for future endeavors at the University and Medical Center.
Especially during times, like these, our entire community coming together is a shining example that illustrates how we can make a collective impact. If you wish to make a gift now to support areas of most urgent need, your gift will also count toward Day of Giving totals.
Thank you for the difference you are making in the lives of our students, faculty, researchers and clinicians, patients, and so many others here and around the world. GEC members and volunteers are a special part of this important effort. Please consider becoming a volunteer champion or challenger this year! Learn how on an upcoming volunteer leadership Day of Giving briefing, May 18 Noon – 1pm EST. Call details to follow.
Congratulations! Simon 2020 Alumni Awards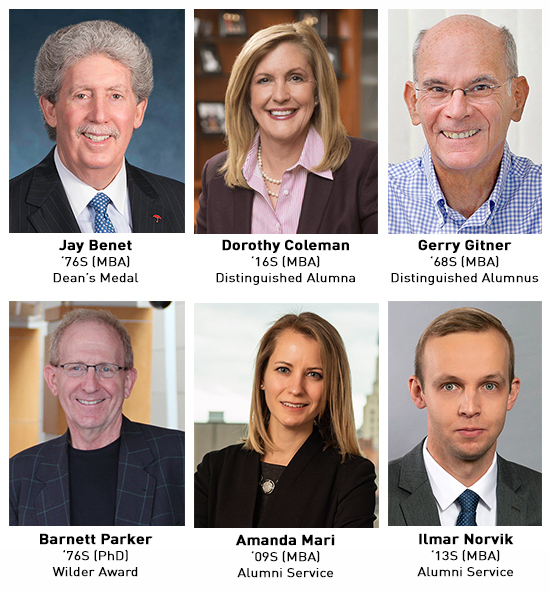 Congratulations to the Simon Business School 2020 Alumni Award winners, members of the George Eastman Circle. You can read more about the Simon Alumni Award honorees here.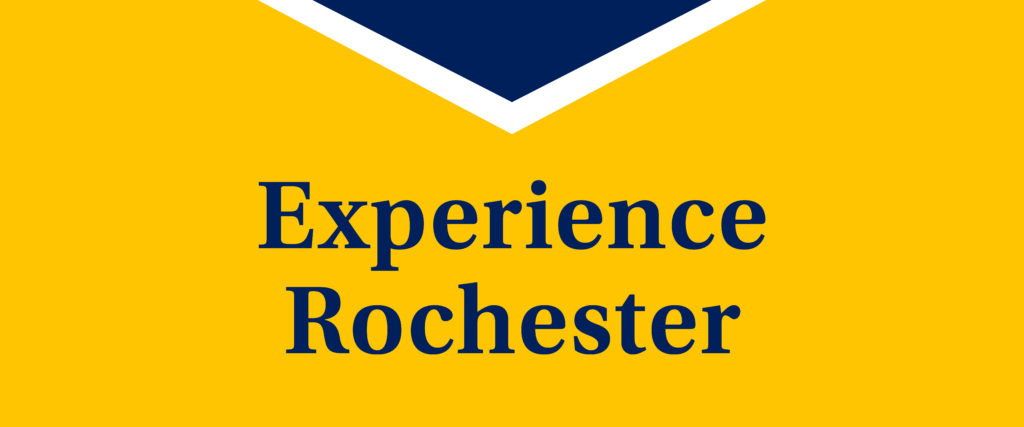 The University of Rochester recently launched Experience Rochester, a new series of events created to bring the very best of Rochester directly to you. This special series exemplifies the University's commitment to lifelong learning. Although currently being launched through online events, this is a permanent program that will be devoted to featuring topics and speakers unique to the University. We invite you to learn more and register for these programs today.