December 2017
Celebrating 10 Years of Impact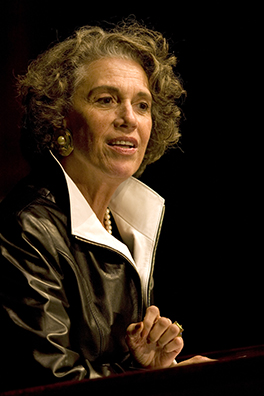 As 2017 draws to a close, we turn our sights to 2018: we will celebrate a remarkable milestone for the George Eastman Circle, our 10th Anniversary!
After a decade of hard work, with an inspired commitment to making a difference, our philanthropic membership stands 3,500 strong, and we have collectively pledged more than $10 million to the University and its Medical Center every year.
When I realize how much the George Eastman Circle has accomplished over the past 10 years, I am once again reminded what makes this group so special, and I am so proud of what we have been able to achieve together.
As members of the University's leadership giving society, it is so obvious that all our generous commitments serve to enhance the University's capabilities and expand its impact throughout society. In that spirit, if you need to make your George Eastman Circle pledge payment before December 31, it's easy to do so online. Your continued membership will ensure 2018—and the years to come—will be life changing for many at Rochester and across the globe.
Thank for your role in helping us achieve success, year after year, as a champion of annual giving.
Meliora,

Gwen Greene '65
Member, Board of Trustees
Chair, University Annual Giving Programs