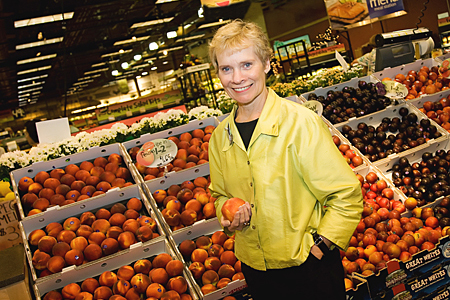 March 2013
Celebrating Another Year of Incredible Support
On March 14, nearly 400 members of the George Eastman Circle attended the sixth annual George Eastman Circle New York City Dinner at The Plaza.
During what has been a perennial celebration of remarkable growth and achievement, members commemorated another year of accomplishments while recognizing the impact made possible by their commitments. The generosity of members has put them at the forefront of the University efforts to reach its $130 million Annual Fund goal for The Meliora Challenge: The Campaign for the University of Rochester. To date, members have accounted for nearly $50 million in gifts to the University.
University Trustee Nathan Moser '75, national chair of the George Eastman Circle, began the evening's program with a reminder that this committed group of alumni, parents, friends, and community leaders started with a goal of just 250 members and has since grown beyond expectation. "Last year, at this very dinner, I announced to everyone a personal hope that we would close in on 'ten times that number' in 2013," said Moser. "And that's exactly what we did. The George Eastman Circle recently surpassed 2,500 memberships."
The night featured several leadership speakers, including Board Chair Ed Hajim '58, University Trustee and Annual Giving Programs Chair Gwen Greene '65, and President Joel Seligman. Members also heard from rising senior Melisa Diaz '14 who shared how she came to choose Rochester, how she has spent her time here, and how she hopes to "pay it forward" as others have done for her. As part of her remarks, Diaz proudly noted her participation in Strong Jugglers. Her ability to juggle fire torches, knives, balls, and other items became a part of keynote speaker Walter Isaacson's address, which was focused on creativity. Isaacson is a world-renowned writer and biographer and the author of Steve Jobs.  
Members learned about a new focus for the George Eastman Circle: named scholarships. Through a new program, members will have the opportunity to have an immediate impact on Rochester students by supporting current-use, named scholarships at a school of their choice.
To read more about George Eastman Circle scholarships, clickhere. To view a photo gallery from the dinner, click here.
Meliora! A Message from Our Chair
Dear Friends,
It was wonderful to see so many of our members last week at The Plaza for our sixth annual New York City Dinner. In addition to enjoying dinner and an enlightening keynote address delivered by Walter Isaacson, many of our members participated in meetings for the Campaign, our Board and National Councils, and the George Eastman Circle.
For a variety of reasons, I know many of you are not able to attend the events we hold in New York, which includes our dinner in the metro area. We are continually adding to our list of events across the country to provide more opportunities to network with other members and engage with the University. Included in this newsletter is a current listing of some of those upcoming events, as of this publication.
As always, our ever-expanding membership has given us much to celebrate. Whether you have just joined us—or if you've been a member for years and recently renewed your commitment—you've likely heard that the George Eastman Circle now has 2,536 members.
In the coming weeks, you will read about our increasing influence and commitment in the annual edition of the George Eastman Circle Honor Roll, which recognizes our active members who have made five-year pledges to the University. Also within the Honor Roll—which will also be available online this year—you will find examples of the many ways your gifts have made a remarkable impact on the University of Rochester's schools and units. I'm so honored to be listed within the pages of this historic document with you.
I am extremely grateful for your continuing remarkable support. We are truly helping to make the University of Rochester and the world "ever better."
Warm regards,

Nathan Moser '75
Life Trustee
National Chair, George Eastman Circle
A Great Opportunity to Help:
Mary Ellen Burris '68W (EdM)
All of our members have wonderful stories to share about their membership. We are pleased to feature one such story from the 2012 George Eastman Circle Honor Roll.
"I consider my George Eastman Circle membership a great opportunity to help the Warner School at this exciting time."
After several years of teaching home economics and working for cooperative extensions, Mary Ellen Burris '68W (EdM) came to the University of Rochester to learn more about human behavior. What she found exceeded her expectations. Now, as senior vice president for consumer affairs at Wegmans, she regularly draws on the knowledge gained at the Warner School, especially the lessons she learned about persuasion. Understanding people's natural reaction to change and knowing how to make a transition seem more acceptable to others have been invaluable skills. From encouraging healthy eating among shoppers to influencing corporate decisions, she has put her knowledge of human behavior to use. Her volunteer work on the Warner School Dean's Advisory Committee and her support of its annual funds is directly related to her fond memories of her time here and her great respect for the School's leadership.
"When I first met with Dean Raffaella Borasi, I was so impressed with her intelligence, her vision, and her ability to persuade. I joined the George Eastman Circle just before the Warner School's new home, Raymond F. LeChase Hall, was being built, and I consider my membership a great opportunity to help the School at this exciting time. I'm hopeful that my support will help continue to grow an institution that is so effective in this community for building jobs and making Rochester an appealing place for people to come."
2012 Honor Roll Goes Online
The latest George Eastman Circle Honor Roll is in the mail and is now also online. You will soon receive an email with a link to a private page on the George Eastman Circle Web site where you can access the Honor Roll. We are excited to offer this special membership enhancement and hope you enjoy this year's edition. If you have questions about the new online version of the Honor Roll, please call Nancy Goldsmith Zawacki at (585) 276-3597.
Your Philanthropy at Work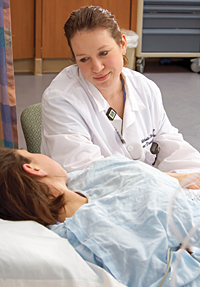 George Eastman Circle members have pledged nearly $50 million in annual funds since the program's inception in 2007. Here is a small sample of the innumerable ways your funding has made an impact on the University and the surrounding community throughout this past year. (Impact in other areas will be shared in future issues. To read about them now, please click here.)
Highland Hospital
Highland's Palliative Medicine and Gynecologic Oncology programs earned national recognition from the Joint Commission.
As part of its efforts to become a more patient- and family-centered hospital, Highland launched innovative partnerships with patients and families. Pathology Bedside Rounding is an example of these partnerships that has drawn international recognition.
Highland opened a new East 7 unit, supporting two important initiatives: the launch of neuromedicine services and the expansion of the C. McCollister Evarts, M.D. Joint Center.
Two new, state-of-the-art operating rooms opened to support growth of surgical volumes.
School of Arts and Sciences
Increased financial aid and scholarship support helped Rochester welcome its most global class ever. The Class of 2016 represents 49 states and more than 50 countries.
Curriculum enhancements were made in East Asian Studies and in African and African American Studies. Additional innovative programming was designed to broaden global interaction.
Faculty was strengthened through the hiring of more than a dozen new colleagues with expertise in areas such as political science, biology, philosophy, anthropology, economics, religion, earth and environmental sciences, psychology, and studio arts.
Eastman School of Music
The School hosted The Prismatic Debussy Festival, a month-long celebration of the 150th anniversary of the birth of composer Claude Debussy.
More than 80,000 patrons attended remarkable performances in Kodak and Kilbourn Halls and Hatch Recital Hall this past year.
The Eastman Chamber Jazz Orchestra presented six concerts at the Umbria Jazz Festival in Perugia, Italy—one of Europe's most prestigious jazz festivals. Programming featured the music of Gil Evans, an innovative composer, arranger, and bandleader who is best known for his collaborations with the legendary Miles Davis.
Eastman hosted several hundred acclaimed violists from around the world for the 40th International Viola Congress. The event welcomed current and former orchestra principals, prominent soloists and chamber musicians, educators, and "rising star" students.
Leadership Through Philanthropy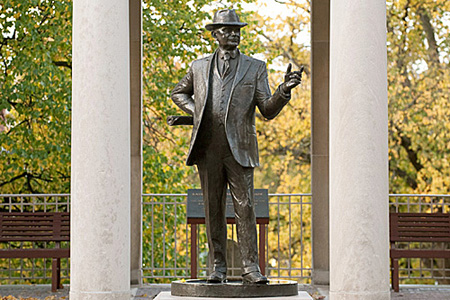 George Eastman Circle members continue to make outstanding contributions as The Meliora Challenge: The Campaign for the University of Rochester pursues its unprecedented $1.2 billion goal. Two of the Campaign's top priorities—professorships and facilities—have received significant support from George Eastman Circle members:
Charles A. Thornton '91 (Flw) was installed as the inauguralSaunders Family Distinguished Professor in Neuromuscular Research on February 7 in recognition of his outstanding research in neuromuscular disease. Thornton's position was created as part of a $10 million gift to the University of Rochester Medical Center from E. Philip Saunders, honorary chair of the George Eastman Circle Rochester Leadership Council. To read more about Dr. Thornton's installation, click here.
Jay S. Benet '76S (MBA) and his wife Jeanne have committed $1.5 million to establish the Jay S. and Jeanne P. Benet Professorship of Finance at the William E. Simon School of Business. Jay Benet is a George Eastman Circle Charter Member. To read more about the Benets' gift, clickhere.
Associate Professor of Political Science and Business Administration David Primo, Ph.D., was installed as the inaugural Ani and Mark Gabrellian Professor. The professorship was established with a $1.5 million gift from University Trustee Ani Gabrellian '84 and her husband Mark Gabrellian '79, who are Charter Members of the George Eastman Circle. To read more about Professor Primo's installation, click here.
Raymond F. LeChase Hall opened its doors to students and faculty for the spring semester in January of this year. The building's name honors the father of University Trustee R. Wayne LeChase who with his wife, Beverly, made a $3.5 commitment that enabled construction to begin in 2011. The LeChases are also Charter Members of the George Eastman Circle. To read more about this gift and LeChase Hall, clickhere.
One of the more striking features of LeChase Hall is the Wentworth Atrium, named to commemorate a $1 million gift from Robin Wentworth P'11, P'16 and Timothy Wentworth P'11, P'16. The University will celebrate the formal dedication of LeChase Hall in May. To read more about this gift, click here.
Construction continues on Ronald Rettner Hall for Media Arts and Innovation, which is expected to open in fall of 2013. The building was named in honor of the leadership gift made byUniversity Trustee Ronald Rettner. To read more about this gift and Rettner Hall, click here.
Upcoming Events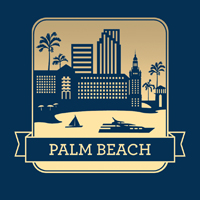 The George Eastman Circle is helping to shape the future of the University and the lives of those it serves. Your five-year commitments are providing critical budget-relieving annual funds to specific schools and units of the University. Together we're strengthening the University and, ultimately, its ability to make a profound impact on society.
One of the ways we're able to thank you is to extend invitations to various regional gatherings, dinners, and University programs. Here is a list of upcoming events:
Palm Beach, FL—Dinner with President Seligman hosted by University Trustee Barry Florescue '66 at the Admiral's Cove Club, March 21
Rochester, NY—Second annual Ferrari Humanities Symposia with keynote speaker Diarmaid MacCulloch at the Memorial Art Gallery, April 9
Phoenix, AZ—Reception with President Seligman hosted by University Trustee Jim Wyant '69 (PhD) at the Royal Palms Resort, April 27
San Diego, CA—Regional Cabinet Annual Dinner hosted by University Trustee and Cabinet Chair Michael Rosen '82, '83S (MBA) with President Seligman at the Lodge at Torrey Pines, April 29
New York, NY—Simon School Annual NYC Conference, "Reform at a Crossroad: Economic Transformation in the Year Ahead" at the Roosevelt Hotel, May 9
Rochester, NY—46th Annual Garden Party at the Memorial Art Gallery, June 4
Philadelphia, PA—Delaware Valley regional launch of The Meliora Challenge hosted by regional campaign Co-Chairs Neil Cullen '64 and Betsey Cullen '66 at the National Constitution Center, June 6
For more information about attending any of these events, please contact the Office of Donor Relations at 800-281-2055.