Advice
Advising Parents, Advising Students
By Marcy Kraus, dean of freshmen and director of the College Center for Advising Services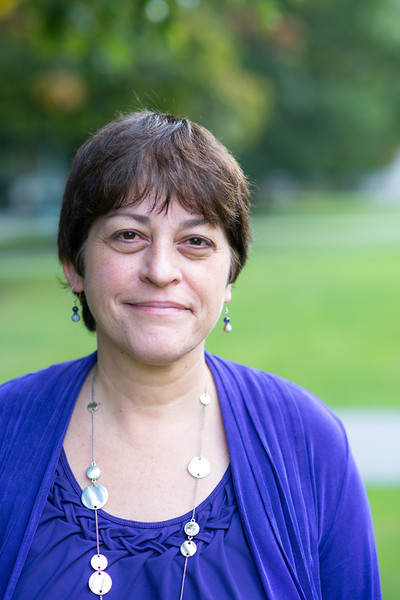 The phone calls and emails to the College Center for Advising Services (CCAS) increase in October, often after the first round of midterm exams. "My student is doing poorly in her economics class, what should she do?" My son is trying to manage his varsity sport and a busy course schedule. What resources are available for him?" Should my daughter withdraw from her math class?" "My student is having difficulty finding a time to meet with his T.A." Parents who call our office aren't always sure whether these calls are OK and may begin the conversation with an apology: "I know my son should be making this call but he just didn't want to." What kinds of relationships do advisors hope to have with the students they advise and their parents who are often part of this conversation?

Advising offices in colleges throughout the country have noticed that parents are increasingly involved in their college students' lives. While the term "helicopter parent" is familiar to all of us, very few of our parent callers and emailers meet the true definition of the hovering and over-involved parent. More typically we find in our office, that a parent generally expects his or her student to resolve a challenge, but now the challenge has risen to a new level and has created such a high level of concern or anxiety that a student is stuck and is not sure what to do next.

In CCAS we let parents know that we are advocates for their students and respect their student's right to privacy. The information we share with parents is often limited by our desire to establish a trusting relationship with their student. Without the student's OK, it is not appropriate for us to share detailed information with a parent. Yet, advisors in CCAS want to support both students and parents when a parent is concerned and we have several ways to do so.

Parents who call our office will learn about the different ways that students can access CCAS' services through email advising, walk-ins, and scheduled appointments. Often that information is sufficient to encourage a student to come in to Lattimore 312 for a "walk in" any afternoon between 1 and 4 p.m. to discuss their question with an advisor. Because we as advisors recognize that most of our new college students are emerging adults—rather than fully formed adults—there is an important role for parents to play in their college students' lives. Most especially it is important for parents to offer encouragement and perspective. Helping students problem solve and identify questions that can be asked of an advisor ("What are the advantages and disadvantages of declaring the S/F option?") encourage students to seek advice from someone who is knowledgeable about academic policies. Coaching students to take steps to resolve challenges on their own, are critical forms of parental guidance that help students develop important skills which are needed as they become increasingly independent in their academic lives. Offering to help students by placing an initial phone call or making suggestions to your students as they draft an email to a professor (with the understanding that students will follow up from there) can be very effective in getting past those first hard steps.

Once students realize how empowering—and helpful—an advisor's perspective can be, they are much more likely to seek assistance if difficulties or questions emerge again. While students must take primary responsibility for their academic lives, advisors, in partnership with parents, can very effectively guide students down the path toward academic success.