Virtual Conference
The following videos are drawn from the UR IPM Lecture Series. Taken together, they constitute what we call a "virtual conference": a series of scholarly papers that can be accessed worldwide and at the viewer's convenience.
"Child's Play: Mimicry, Nostalgia, and Child Musicians" 
Jacqueline Warwick, Dalhousie University
"Popular Music Video Analysis: Genre, Discourse, and Narrative in Music, Words, and Images" 
Lori Burns, University of Ottawa
"Mediant Mixture in Rock Music" 
Davy Temperley, Eastman School of Music
"Classical Music for People Who Hate Classical Music: Arthur Fiedler and the Boston Pops"
Ayden Adler, New World Symphony
"The Sound Is the Song: Revisiting the Great Cover Debate"
Albin Zak, University at Albany (SUNY)
"What Remains After the Song: Led Zeppelin, Inc."
Dave Headlam (Eastman School of Music)
"Hip Hop Diplomacy: Opportunities and Challenges"
Mark Katz, University of North Carolina, Chapel Hill
"We Can't Rewind -- We've Gone Too Far: New Wave As the Inheritor of 'No Future!"
Cevin Soling, filmmaker and musician
"Ladies Love Country Boys: Gendered Narratives and the Meaning of Country Music"
Jocelyn Neal, University of North Carolina, Chapel Hill
"Maryland, My Maryland: Regionalism, Patriotism, and the Song of a Divided Nation"
James Davis, SUNY Fredonia
"African American Women Vocalists and the Sound of Race, Gender, and Authenticity in Rock and Roll"
Maureen Mahon, New York University
"Pink Floyd's Interstellar Journey to The Dark Side of the Moon"
Shaugn O'Donnell, City College, City University of New York
"Stonewall, The Second Wave, and Jazz Hands: The Origins of the 1970s Adult Musical"
Elizabeth Wollman, Baruch College, City University of New York
"I Am Hip Hop: Religion and Identity Construction in the Music of Erykah Badu"
Margarita Guillory, University of Rochester
"Instant Combustion: Fairly Sensational, Dramatic, Wonderful, Funny, Exciting!"
Walter Everett, University of Michigan
"I'm Looking Through You: Black Britons in the Rise of British Rock and Roll"
Lauren Onkey, Rock and Roll Hall of Fame and Museum
"Give Me Time: Sondheim, A Clever Maid and the Miller's Son"
Kim Kowalke, University of Rochester
---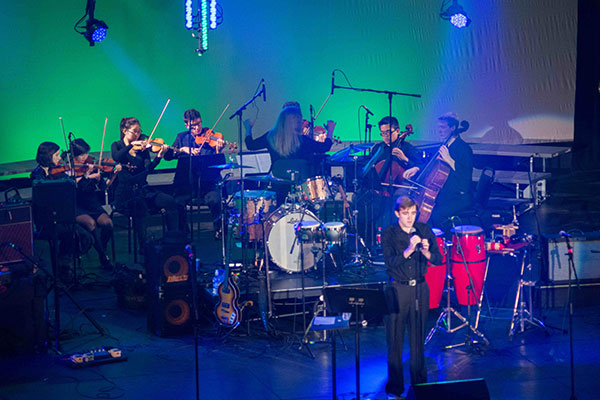 Rolling Stones 50 Years of Satisfaction Concert, January 24, 2015