Features
Kudos
Class Acts
The University and its academic units recognized several alumni this fall for their commitment and service to their alma mater. Here are some of the 2008 award winners.
College of Arts, Sciences, and Engineering
James S. Armstrong '54 Alumni Service Award: Jerry Gardner '58, '65 (Mas)
A senior trustee, Gardner has been a volunteer and active in alumni relations for nearly five decades.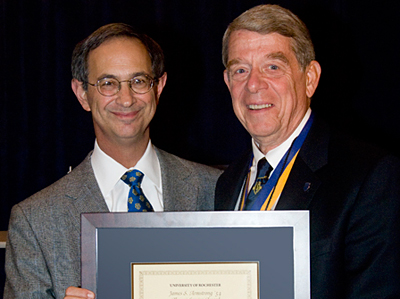 Samuel Mark Havens, Class of 1899, Alumni Volunteer Award: Carl Grant '90
A volunteer in Westchester County, N.Y., Grant works with parents and students in Westchester County, New York City, and New Jersey.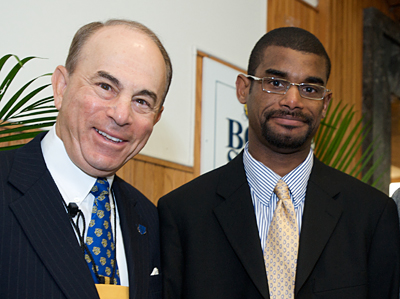 Eastman School of Music
Dean's Medal: Betty Strasenburgh '52E.
A longtime supporter of the Eastman School, Strasenburgh is a member of the Board of Managers and served as cochair of the 2002 Eastman Theatre Campaign.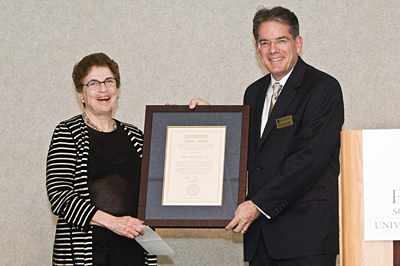 Distinguished Service Award: Jeff Tyzik '73E, '77E (MM)
A Grammy Award winner and the principal pops conductor for the Rochester Philharmonic Orchestra, Tyzik is a member of Eastman's Board of Managers, a frequent guest speaker, and advocate for the Eastman Pathways program.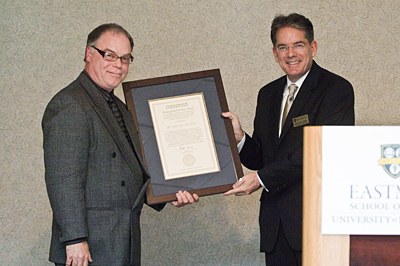 School of Medicine and Dentistry
John N. Wilder Award: Marc Fuchs '81M (MD), Betty Small Fuchs '82M (MD), Judith Small '78M (MD), and physician Ira Cohen.
Together with other family members, they established the Small-Fuchs Family Scholarship Fund to support future generations of medical students at Rochester.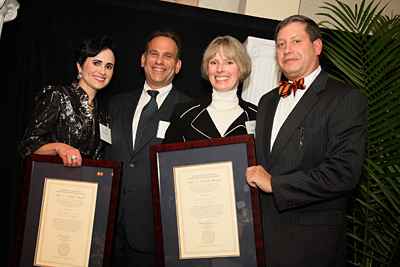 Distinguished Alumni Award: Robert Brent '48, '53M (MD), '55M (PhD), '88 (Honorary)
Internationally recognized for his research on radiation biology, Brent has served on the medical school's Alumni Council and on other volunteer and advisory boards.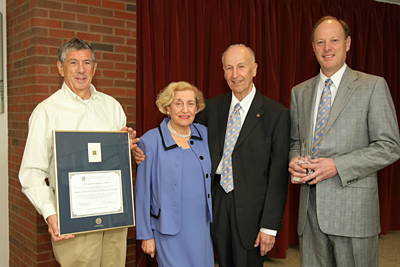 Alumni Service Award: Paul Fine '57, '61M (MD), '65M (Res)
A longtime member of the medical school's Alumni Council and the Medical Center's Trustees Council, Fine taught Rochester medical students and residents through his private practice and at the Medical Center.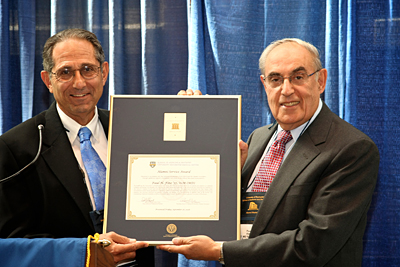 Simon Graduate School of Business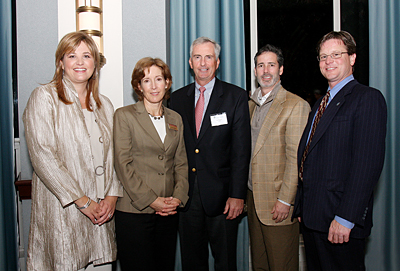 Dean's Medal: Janice Willett '78S (MBA) and Joseph Willett '75S (MBA).
A senior lecturer at the Simon School, Janice Willett serves as a member of the Board of Trustees and as a member of the Simon School's National Council and Executive Advisory Committee. Joseph Willett has served as a member of the Simon Executive Advisory Committee and as an orientation speaker. The Willetts established an endowed professorship in economics at Simon and the Joseph and Janice Willett Distinguished Scholar program recognizes exceptional teaching among Simon faculty members.
John N. Wilder Award: Michael Rosen '82, '83S (MBA)
A member of the Board of Trustees, Rosen is the CEO of the San Diego company Context Capital Management. Rosen has been a regular volunteer for programs in the College and at Simon, where he also endowed a professorship in finance.
Alumni Service Award: Sarah Plasky-Sachdev '99S (MBA) and Timothy Smith '88S (MBA).
Previously a director of digital marketing with Xerox Global Services and currently consulting to help businesses modernize their marketing practices, Plasky-Sachdev is a cochair of the Simon Alumni Council, where she has helped broaden its role within the school. Smith, the director of professional services for Croop-LaFrance, is a cochair of the Simon Alumni Council and regularly works with Simon students as they prepare for their careers.