Features
Quiet Room
In order to ensure sound isolation, Hatch Recital Hall was designed and built as an independent structure within the overall wing. Standing on its own foundation with its own discreet walls and ceiling, the hall was designed as a "box within a box" and doesn't physically touch the rest of the addition.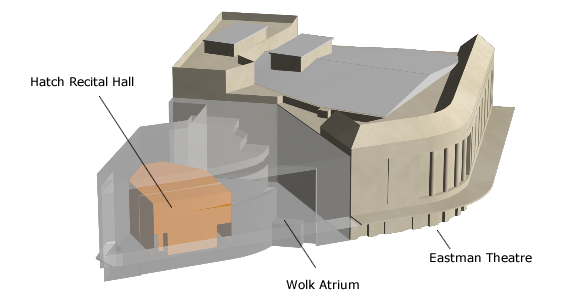 Floor by Floor
Connected to the Eastman School and Eastman Theatre, the new wing provides much-needed rehearsal space and faculty studios, along with a new entrance on East Main Street.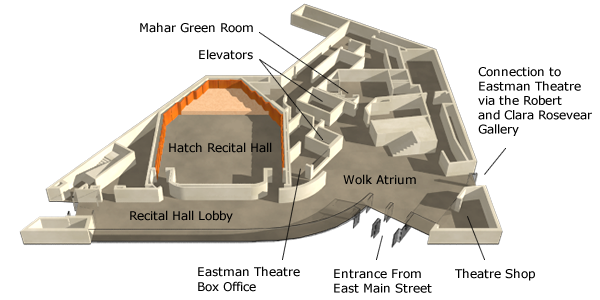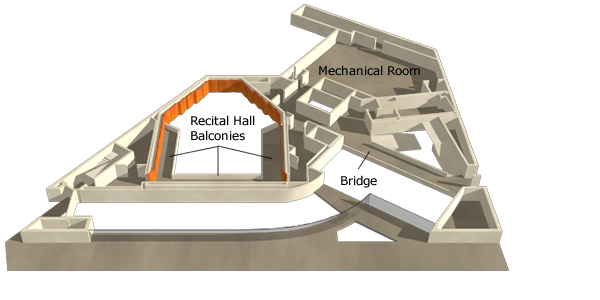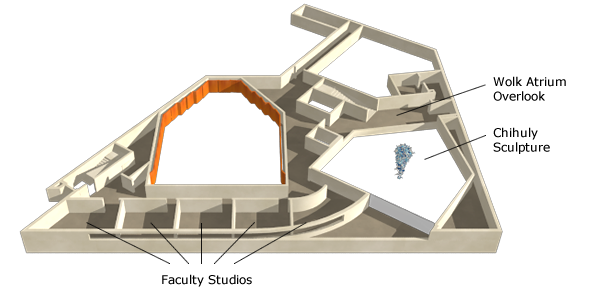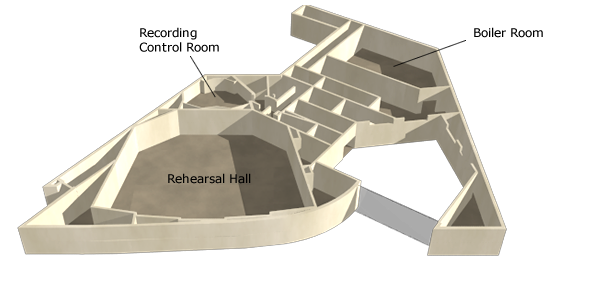 First Floor
Featuring a new entrance on Main Street, the first floor opens into the multistory Wolk Atrium that serves as an entryway to Kodak Hall, Hatch Recital Hall, a new box office, and a gift shop.
Second Floor
Connected to the mezzanine level of Kodak Hall by a bridge in Wolk Atrium, the second floor includes balcony seating for Hatch Recital Hall.
Third Floor
The third floor features much needed faculty studio space and a close-up view of a sculpture by renowned glass artist Dale Chihuly that hangs from the atrium's skylight.
Fourth and Fifth Floors
A rehearsal hall designed to the size and shape of the stage of Kodak Hall will allow ensembles to rehearse in the exact configuration they would use in performance.
Destination Space
Designed as a space that musicians will seek out for the opportunity to present solo recitals and chamber music concerts, Hatch Recital Hall is the centerpiece of the new wing at the Eastman School. Named in recognition of the support of the Davenport-Hatch Foundation, the 222-seat hall features state-of-the-art acoustical and multimedia technology. Connected to Kodak Hall at Eastman Theatre by Wolk Atrium, named in recognition of the support of the Louis S. & Molly B. Wolk Foundation, the new addition provides Eastman students and faculty with new performance and rehearsal spaces, studios, and a recording control room.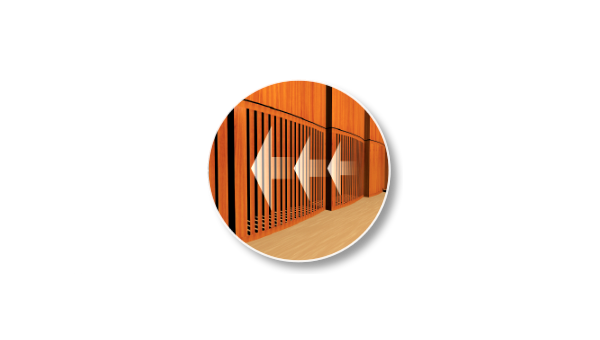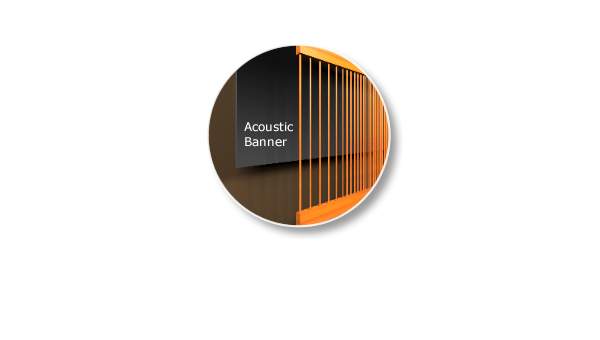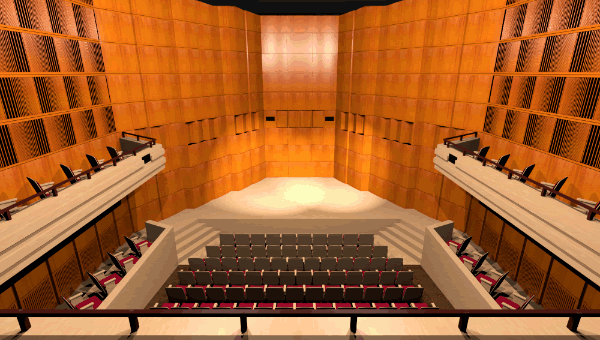 Interactive Music
The hall includes Internet, audio, and video technology so that performances can be recorded, filmed, and streamed live to audiences around the world.
Air Control
Because air moving through traditional air-handling systems makes noise that can be distracting to performers and audiences, the room is equipped with an oversized system of air-handlers and ductwork to move large amounts of air slowly enough that it won't interfere with the music coming from the stage.
Adjustable Acoustics
In addition to creating a visually intriguing pattern along the walls, the panels of dowels hide a sound-dampening system that allows the hall to be "tuned" to match the room's acoustics with the instruments being played on stage. Acoustic banners are raised and lowered behind the dowels to change the proportion of sound-reflecting and sound-absorbing materials.