In Review
NURSING
Hall of Fame
Loretta Ford, a nursing pioneer, is honored for her influence.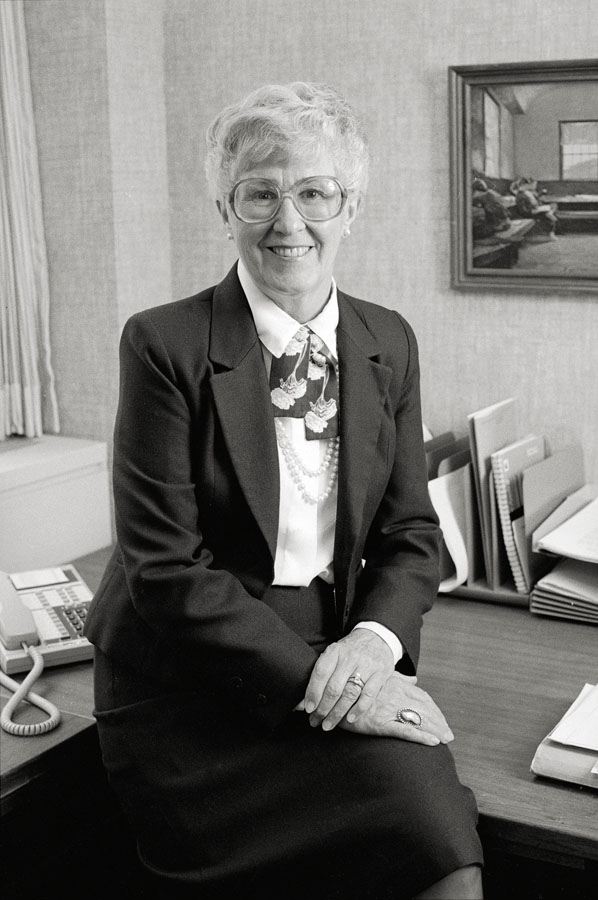 Loretta Ford, founding dean of the School of Nursing, will be honored for her legacy this fall when she is one of 11 inductees into the National Women's Hall of Fame.
From her home in Wildwood, Fla., Ford, who is now 90, acknowledges that the magnitude of the honor hasn't quite sunk in yet. She's "been overwhelmed by the outpouring of good wishes" from people across the country, especially former colleagues and current faculty and staff at the Medical Center and the School of Nursing, which she led from 1972 to 1985.
Ford's nearly 50-year career transformed the nursing profession and the delivery of health care itself. She codeveloped the nurse practitioner role at the University of Colorado in 1965 and at Rochester, and implemented the unification model of education, practice, and research, which connects the classroom to real-world experience. It's an approach now replicated by nursing programs across North America.
There was a "marriage of education and practice that was vital to nursing," Ford says. "Rochester had the philosophy and the interdisciplinary aspects needed to develop a team approach and a system that was receptive and responsive to new ideas."
Ford will be inducted during ceremonies in Seneca Falls, N.Y.—birthplace of the American Women's Rights Movement—on September 30 and October 1. For more information, visit www.greatwomen.org.
—Christine Roth
---
Christine Roth covers nursing education and research for the Medical Center Public Relations and Communications Office.