Class Notes
TRIBUTE
Lynn Gordon: 'A Clearer and Deeper Understanding'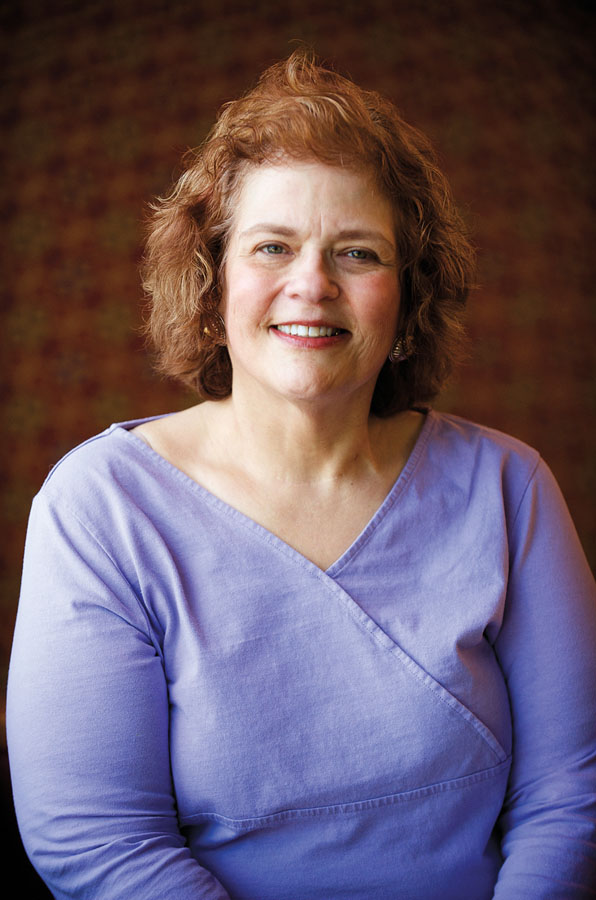 "I know so well what I want of life: I want to understand all manner of things better. I should like to contribute to a clearer and deeper understanding of the things I understand. What I need: More knowledge. What I prize: Human relationships, of all kinds, passionate, tender, intellectual, understanding. What I want: A home which will be a center of life & illumination for people who can really contribute to the development of the humanities. My gifts: Interpretive; power to draw out & record others. My interests: All humanities. Politics; literature insofar as it is not precious but deals with living ideas; economics; all the attributes of civilized living—cooking, home furnishing—manners."
Lynn Gordon, our beloved friend and colleague, quoted this passage from the diary of Dorothy Thompson, the pioneering journalist who was the subject of a biography Lynn had nearly completed at the time of her death. When we read that passage, we are reading about Lynn herself. Knowledge, understanding, a welcoming home, stimulating conversation, good food, warmth, intelligence, kindness: these were the things that she created in her life, for all who knew her.
She joined the faculty of the Warner School of Education in 1983, becoming also a member of the College's Department of History in 1989. By the time she retired in 2011, she had left her mark on two branches of the University, and she had taught students in a range of subjects, from the higher education of women to the European cauldron of the interwar years to the history of Judaism to the crises in the Middle East.
A professor emerita of history and a scholar of gender, education, ethnicity, and diplomacy, Lynn died Feb. 9. She was 65.
She wanted passionately to contribute to our own "clearer and deeper understanding" of the things she had learned, through her lifelong quest to learn more. Those who had the privilege of studying or teaching with her will always remember her calm helpfulness in the face of our confusion.
I taught three courses with her—on the historiography of the Holocaust, on nationalism and ethnic conflict, and on modern Jewish history. We traveled together to Poland and Germany to prepare for this series of seminars and talked endlessly about the difficulty of conveying to our students—or understanding ourselves—both the sense and the irrationality of these sorrow-laden, infinitely complicated histories.
Lynn had a way of taking the measure of our muddled thoughts and, as though they were a pile of rumpled clothes stuffed into a suitcase, she would open the suitcase, take out the clothes, shake them, smooth out the wrinkles, fold them up properly, repack the suitcase, and allow us to carry on with a well-ordered mind.
Through her clarity of mind, sharpness of judgment, and patient generosity, we came to understand the world better.
In the words of George Santayana's "In Memoriam": "With you a part of me hath passed away . . . And I scarce know which part may greater be,—what I keep of you or you rob from me."
—Celia Applegate
---
Applegate is a professor of history at Rochester.