Features
Title Team
We spotlight just a few of the Yellowjackets who have helped transform women's athletics since the enactment of Title IX in 1972.
Profiles by Robin L. Flanigan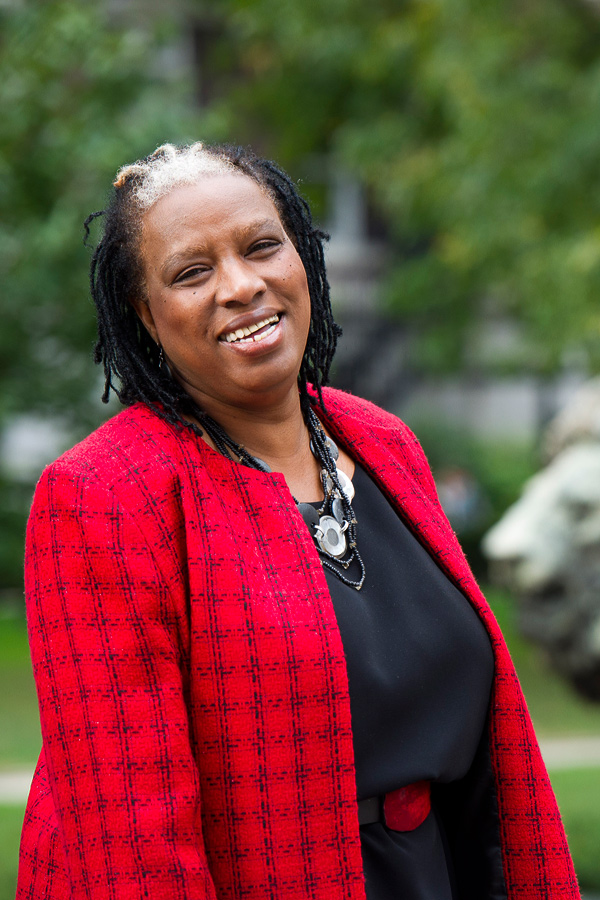 'Pivotal Part of my Existence in College'
Jacqueline Blackett '81
Not an athlete in high school, Jacqueline Blackett, a three-time MVP in track and field while at Rochester, developed a deep interest in the sport after a girlfriend asked for some company at an informational meeting the first week of their freshman year.
"We end up in this little room and there are only guys in there," says Blackett. "You can imagine their faces."
Mainly because they'd wound up in the men's locker room, but also because, though they hadn't been aware of it, there was only a men's team at the time. Coach Tim Hale did, however, under no University mandate, offer to have them join the few women who liked to work out with the team.
"That's how my love for track and field was born," says Blackett, now senior associate athletics director and a senior administrator at Columbia University. "Without him, I would not have had a track and field career."
A year later, in 1978, with even more interest from other female classmates, Blackett became part of Rochester's first women's track and field team.
"It was the pivotal part of my existence in college," she says. "The skill sets you learn from being an athlete are immeasurable. You have the ability to be quantitative, to overcome adversity, to think and work in a team setting, and to look at problems from a much more holistic point of view. It was pretty much the catalyst for the adult I would become."
Blackett, who coached the women's track and field and cross country teams at the University from 1983 to 1989, feels honored to have trained almost every women's track and field star in Rochester's Athletic Hall of Fame. In 2009, she was one of eight women named Administrator of the Year by the National Association of Collegiate Women Athletics Administrators.
Blackett no longer runs for exercise ("I loved competing, but I never liked training," she admits), but the self-described introvert looks back fondly at how that training helped shape the decisions she made afterward both personally and professionally.
"When you belong to something, it builds confidence," she says. "And when you're confident, you don't hold back on pursuing things. It just increases the ways in which you can be bold."
'My Greatest Joy Back Then'
Patty Rupp Hodge '87, '91M (MD)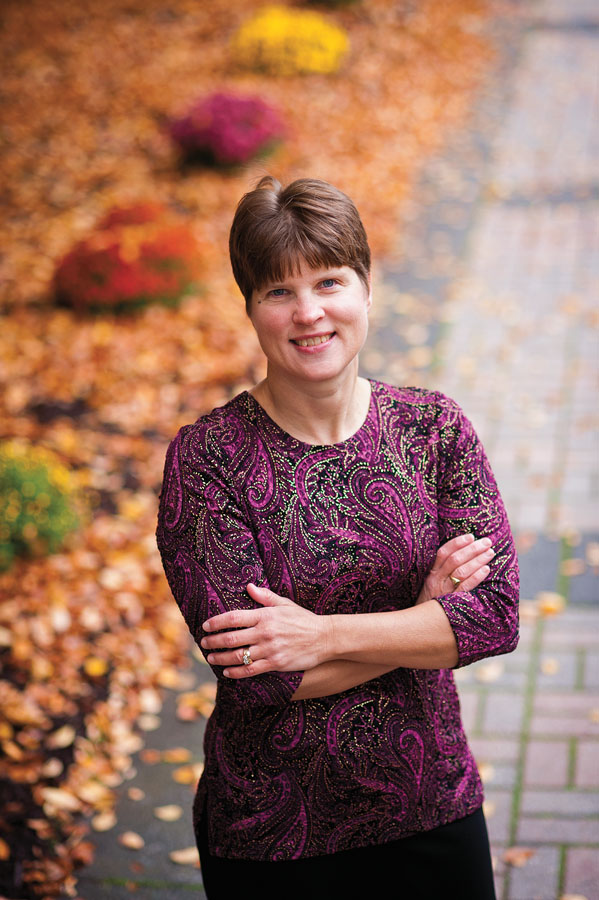 Her parents put her in swimming lessons as a small child because they owned a summer cottage on a lake and didn't want her to drown. Patty Rupp Hodge would go on to become an 11-time All-American who won 13 New York State championships, held 15 Rochester records, and become known as one of the finest swimmers in the University's history.
Hodge remembers having been a mediocre high school swimmer who, once at Rochester, was taught by coach Pat Skehan to focus on technique before grinding out yardage, an atypical philosophy in those days. She trained six days a week in the pool, sometimes twice a day, worked out with weights, and attended meets on weekends.
"I always looked forward to practice, which made college even more fun than it would've been otherwise," says the Rochester Athletic Hall of Famer. "I loved the exercise, the camaraderie, the competitive aspects, and the attempts to achieve something positive. Being on the swim team was my greatest joy back then, and I was really happy to have that opportunity."
On the competitive circuit since the age of nine, Hodge continues to compete—her team is the Great Bay Masters—to stay physically fit. "I developed rheumatoid arthritis about seven years ago and I'm convinced swimming helps keep my joints in as good of a condition as possible," she says. She trains mostly by herself, though, given a busy schedule that includes raising two sons and practicing as a physician specializing in infectious diseases.
She runs the infection control program at Frisbie Memorial Hospital in Rochester, N.H., and is medical director of the hospital's Center for Wound Care and Hyperbaric Medicine.
Hodge makes sure to snag some pool time several mornings a week at the University of New Hampshire, five minutes from her home. "It's the only personal time I truly have," she says.
Outside of work, she spends eight to 10 hours a week coaching her boys' swim team, with the hope that her sons, now in the fifth and seventh grades, will have the chance to swim on a college team someday.
"I wanted to be the best swimmer I could, and I felt that Rochester brought that out in me," she says. "Now I'm putting my energy into letting my kids have a chance at the sport."
'A Great Training Ground'
Elizabeth Arendt '75, '79M (MD), '84M (Res)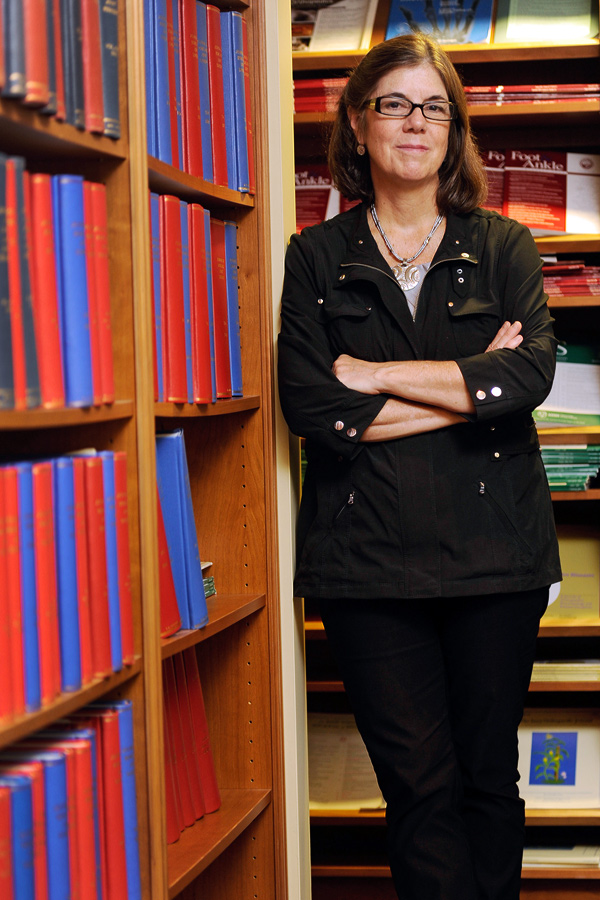 One of the first things Elizabeth Arendt did as a Rochester student was tell the athletic department she wanted to play volleyball. There was no team, but she was encouraged to take a physical education class that taught the sport.
"The first day I was there, the instructor called me over and said, 'What are you doing in this class? This is to learn to play,'" recalls Arendt, who'd been on a volleyball team in high school. "I told her that I didn't care, that I just wanted to play. She said, 'Why don't you help me teach?'"
By the second semester, Arendt was running intramurals and refereeing, experiences that made her instrumental in forming a women's volleyball team in 1972, her junior year. "I benefitted from being at the right place at the right time," she says.
When she complained that men had access to the training room and the services of an athletic trainer, while women did not, she was tapped to be the University's first athletic trainer for women. This led the way to coed medical services, including a coed training room. By the end of her senior year, she was putting therapeutic tape on basketball players and reading about an emerging field called sports medicine. Already pre-med, she decided to pursue a career in orthopaedic surgery.
Arendt, a member of the Rochester Athletic Hall of Fame, is now an orthopaedic surgeon, professor of medicine at the University of Minnesota, and sports medicine advisor to Big Ten and national committees. She credits athletics with preparing her for the workplace. "It's a great training ground for cooperation and multitasking, and a great way to blow off steam and unite for a common cause," she explains. "If we don't learn those skills as kids and young adults, it's harder to learn later."
A 1975 recipient of the Merle Spurrier Award for contributions to women's sports, Arendt feels a sense of pride that she was able to be part of a generation of women who helped put the printed words of Title IX into action.
"Being an athlete gave me confidence in my ability, and the belief that every ability has a role to play," she says. "This is not about trying to be equal to men. It's about having the opportunity to do the things we love."
'Helped Form My Thinking'
Jody Lavin Patrick '82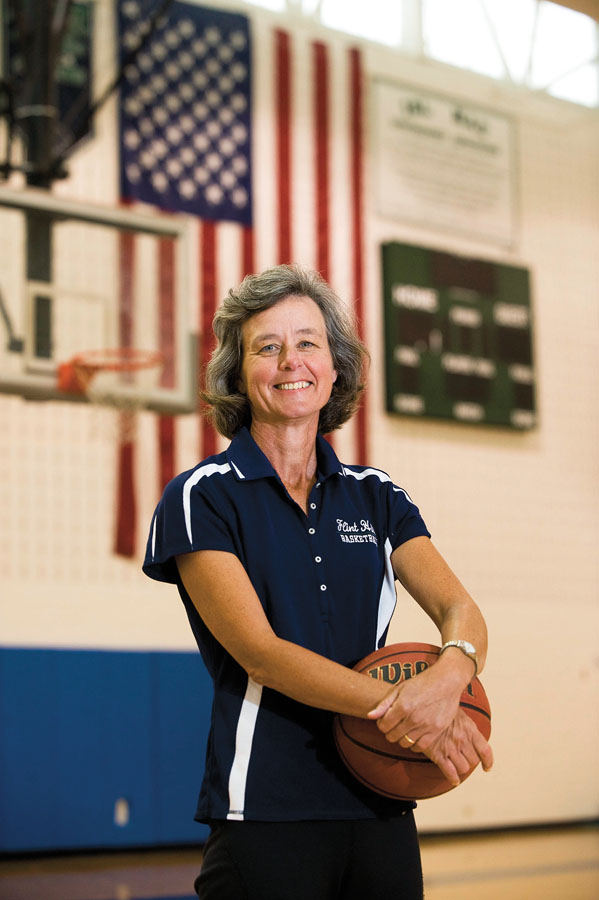 The youngest of nine, Jody Lavin Patrick often played basketball with her brothers. She joined her first basketball team in elementary school, then tried out for the boys' team as a high school freshman because there was no other option. She made the first cut before administrators announced that they would, in fact, form a team for girls.
Two years later, she watched the first women's U.S. Olympic basketball team practice at Rochester—on the same court that would later be instrumental in a journey that would also take her to the Rochester Athletic Hall of Fame.
"I had a chance to see that the University cared about women's sports, and to me, that was a pretty big statement," says Patrick, named NCAA Division III Player of the Year in 1982 and a former CoSIDA Academic All-American. She's now the physical education teacher and head coach of girls' varsity basketball at the private Flint Hill School in Oakton, Va.
When Patrick arrived at Rochester in 1978, she found the supportive athletic department she'd been anticipating. The shooting guard and three-year captain scored 2,000 points for the women's basketball team—landing herself among the nation's leaders in scoring as a senior—and set 14 school records.
"To be a healthy student, I needed to be a healthy athlete," says Patrick, who still plays basketball informally with several women from church. "The sport helped form my thinking when it came to organization, time management, and forging friendships. I just felt good about myself." And she's proud that her son and daughter have discovered the same positive effects as college-level athletes.
Patrick's career highlights include serving on the USA Basketball Development System and being tapped in 2004 as one of eight coaches to participate in the USA Basketball Women's Youth Development Festival. These days, she works as a TV and radio analyst, and as sports director of a summer camp at her current school.
She talks often with her female athletes about the importance of Title IX, and asks them to share their own research on the legislation.
"I coach with a passion, with a fire, because I want the girls to understand that when you really want something, you have to go after it," she says. "We have to honor the women who came before us."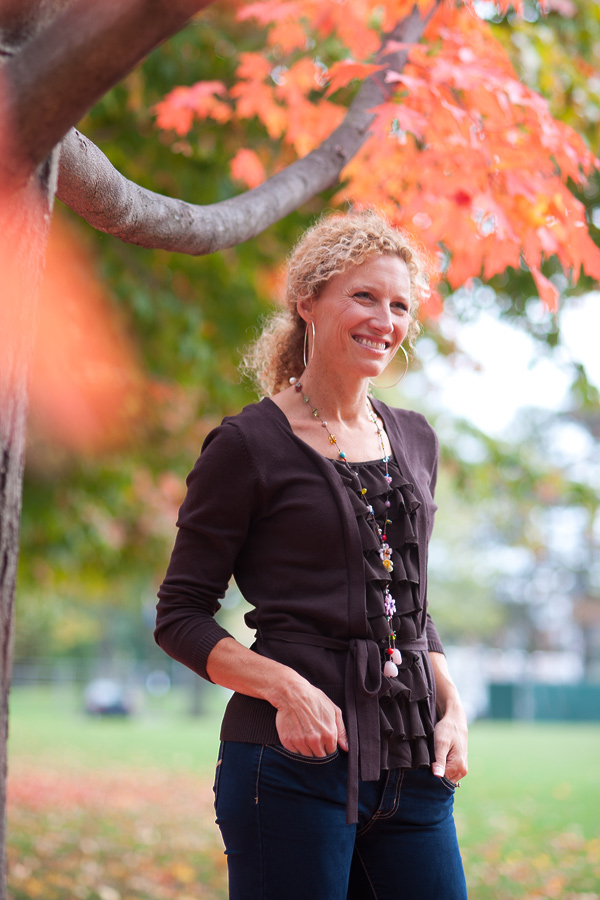 'Couldn't Imagine Not Being Involved'
Martha Winter McKenna '90, '95W (Mas)
Martha Winter McKenna grew up listening to her mother and aunts lament the lack of athletic opportunities in their day.
"It seemed like a world apart compared to what I was living," says the former four-year standout for the Yellowjackets soccer team as a sweeper and forward. "We won two national championships at Rochester, and the University built up our achievements so much. I couldn't imagine not being involved in a sport in college."
The 1986 University Athletic Association Player of the Year and All-American found herself with less free time and better grades during the soccer season, and part of an immediate social group and support system. She later was inducted into the Rochester Athletic Hall of Fame.
Over the years, McKenna has been a school counselor and soccer coach for the Stormers Soccer Club, a travel soccer team based in the Rochester suburb of Brighton, where she lives. (As a coach, she embraced advice she once heard from renowned soccer coach Anson Dorrance, which was to teach girls to "keep score and play to win.")
With two boys and two girls, she balances time at home with her work as a part-time counselor. She encourages her children to be active in sports, to build a sense of self-esteem that can carry over into other areas of their lives. But she finds it disconcerting that her daughters—and even women her age—don't fully appreciate what Title IX has meant for female athletes.
"We weren't raised to realize enough that this was an opportunity," she says. "It shouldn't have been just a given."
McKenna has never taken a break from her favorite sport. This fall, when not attending her own children's soccer games, she can be found playing one or two games a week in women's leagues in the Rochester-area towns of Penfield and Pittsford, "and when people talk me into another league here and there."
"My poor neighbors can still find me juggling and dribbling around my yard, with or without my kids," says McKenna, who'd just returned from a run for an interview.
"It's a little daunting to imagine my life without sports," she admits. "People think of me as athletic and I beam. I really appreciate being considered that way. Maybe it's not important for other people, but it's something I really value."