The University's Strategic Plan 2013–2018
Our Vision in Our 2008 Strategic Plan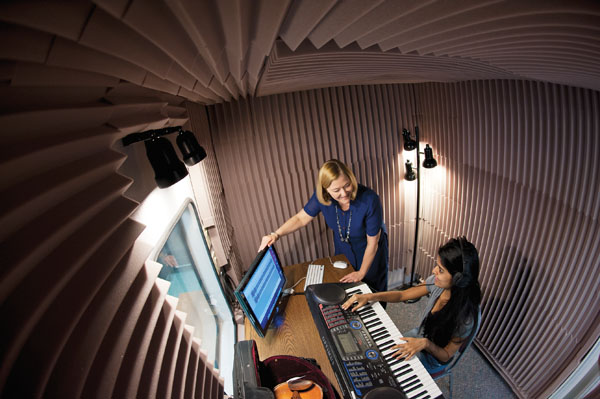 In 2008, the Board of Trustees adopted our last University Strategic Plan. By the conclusion of the The Meliora Challenge: The Campaign for the University of Rochester in 2016, we envisioned:
A University whose quality placed it among the leading 20 research universities in the United States consistent with our core values of academic excellence, academic freedom, diversity, and community.
A student body that would grow from approximately 8,300 students in fall 2004 to approximately 10,000 in 2015.
A concomitant growth in our tenured and tenure-track faculty, made possible by a substantial increase in endowed professorships.
Dramatic improvements in student residential life, expanded athletic facilities, and a substantial start on expanded College performing arts programs and facilities.
Breakthrough programs such as the master's degree in technical entrepreneurship and management that linked the College and Simon Business School.
Expanded facilities and a fully integrated Electronic Medical Records system providing higher quality patient care.
Approximately $1 billion or more of new facilities between July 2005 and June 2016.
A significantly higher and sustainable level of annual giving to provide unrestricted support for University programs.
A University-wide endowment draw of no more than 6.1 percent by FY2017, with the University continuing to maintain its target 5.5 percent annual endowment draw rate.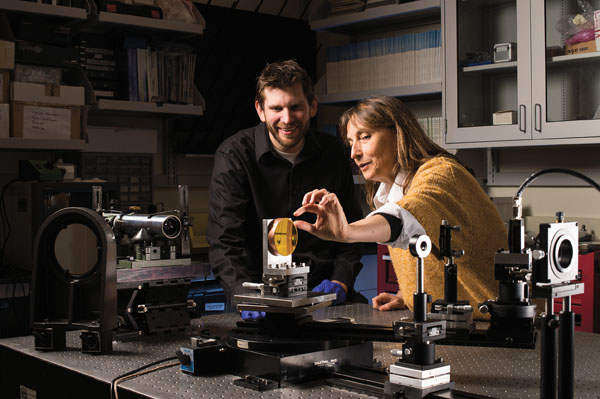 We have substantially achieved our 2008 goals:
When normalized for faculty size in 2011, the most recent year for which we have data, we ranked 15th in federal research funding among the 176 top funded research universities, with more than $400 million in total sponsored research during each of the prior two years and $348 million in 2012.
Our student body has grown from 8,300 total students in 2004 to 10,510 this past year, effectively achieving the goal of our 2008 strategic plan. Since 2005, we have received $160.3 million in commitments for scholarships, fellowships, and other support for students.
Undergraduate student quality and diversity have been strengthened. At the College we have seen increases of high school GPAs from 3.56 to 3.81 and the two-score equivalent SAT from 1304 to an anticipated 1368 in the 2013–14 academic year. Simultaneously the percentage of our underrepresented minority and international students has increased.
Tenured, tenure-track, clinical, and other instructional staff have grown from 2,009 in 2004 to 2,499 in 2012. Since 2005 we have created or received commitments to create 68 new endowed professorships and deanships.
New programs have been developed throughout the University, including the Health Sciences Center for Computational Innovation; the Center for Integrated Research Computing; 14 new majors in the College, including those in international relations, public health, digital media studies, and the Barry Florescue Undergraduate Business Program; and the Center for Medical Technology Innovation jointly developed by the School of Medicine and Dentistry and the Hajim School of Engineering & Applied Sciences.
Twenty-four new major facilities projects have been completed or initiated since 2005 with an aggregate budget of $723 million, including Goergen Hall, Eastman Theatre renovation and expansion, LeChase Hall, Rettner Hall, and O'Brien Hall.
The Medical Center has been particularly active with new facilities projects, including the James P. Wilmot Cancer Center, the Saunders Research Building, and the Golisano Children's Hospital, implementation of an Electronic Medical Records system, and new regional hospital affiliations, most notably with F. F. Thompson.
The University facilitated the separately financed development of Brooks Landing and College Town and worked with local, state, and federal governments to secure funding for the new Interstate 390 road network, which will provide the basis for future growth at the University.
We have grown to be the greater Rochester region's largest employer with 22,019 full-time equivalent jobs, making the University the seventh largest private employer in New York state, with an increasing role in the community as the provider of 47,000 direct and indirect jobs, $2.4 billion in direct and indirect wages, $66.9 million in uncompensated health care in 2012, and, since 1996, 55 start-up companies using University-licensed technology.
We have reduced our endowment payout rate from 6.9 percent in 2000 to 5.9 percent in this year's budget. This decrease has been achieved by a notable reduction in endowment payout in 2009–10 in Arts, Sciences & Engineering from $32 million to $22 million that has been maintained with annual adjustments since then; relatively low administrative costs for our research programs; and cost efficiencies in University hospitals that have reduced their budgets or enhanced revenue by a total of $99.7 million between 2009 and 2012.
We publicly launched The Meliora Challenge in October 2011, our first comprehensive capital campaign since 1924. Through June 30, 2013, we have raised in cash and commitments $945 million or 79 percent of the June 30, 2016, goal of $1.2 billion.