Research and innovation are hallmarks of the University of Rochester. By dovetailing these hallmarks with commercial enterprises, the University's discoveries create new companies, new technologies, and new industries—all while improving the lives of millions around the world.
---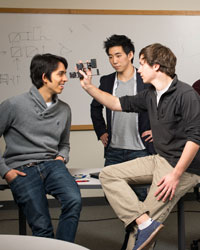 Center for Entrepreneurship
At the University of Rochester, entrepreneurship means the transformation of an idea into an enterprise that creates value—economic, social, cultural, or intellectual. The center identifies and creates new partnerships with students, alumni, local businesses, and non-profit organizations, and encourages entrepreneurship education.
---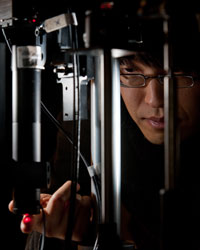 Center for Emerging and Innovative Sciences (CEIS)
One of the best ways to promote regional economic development is to bring together companies and university researchers who have areas of common interest—and encourage them to collaborate. CEIS links the lab to the marketplace to produce company-sponsored University research projects with tangible deliverables.
---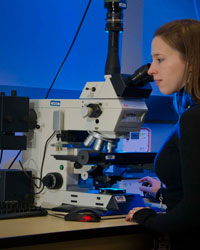 Center for Freeform Optics (CeFO)
Led by the University of Rochester, the center combines federal, industry, and academic funding to advance freeform optics. Freeform optics research is applied research and is best done in collaboration with industry. CeFO makes this possible.
---
The Institute of Optics and the Industrial Associates Program
The Institute of Optics has a long tradition of interacting with companies and corporations through research collaborations, consulting arrangements, work in professional societies, and a variety of informal exchanges. The Industrial Associates Program provides a formal framework for maintaining and nurturing this historical relationship.
---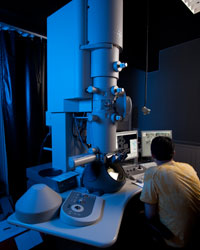 UR Ventures
UR Ventures works to develop Rochester innovations into valuable products and services to make the world ever better. The transfer of technologies makes the world a better place, and the revenues generated support the amazing research of the future.