Fabrication Shop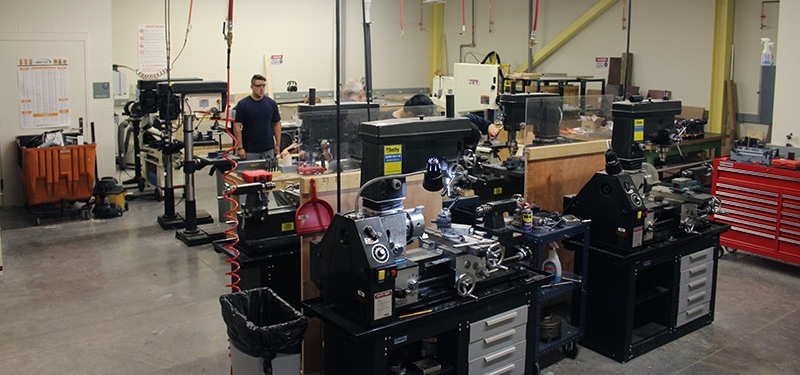 The Rettner Hall Fabrication Shop can be found in Rettner 106-109. The shop provides training for and access to machine and wood shop tools, including the following:
Smithy 3-in-1 drill-mill-lathes (model 1324 Granite I-Max; qty 4)
SawStop table saw (model ICS31230)
SawTrax Panel saw (model 2052)
Jet Combination Sanding (Finish) Machine (model 414553)
Jet Vertical Bandsaw (model 414504PK)
Jet Metal/Wood Vertical Bandsaw (model 414418)
Jet Horizontal Wet Bandsaw (model 414454)
Jet Industrial Bench Grinder (model 577102)
Jet Shear/Brake Roller (model SBR-30M)
Jet Floor Drill Press (model 354402; qty 2)
Bridgeport Knee Mill w/digital readouts
Acer knee mill with digital read out
Leblond lathe
Acer Lathe with digital read out
Arbor press (3 ton single lever TY)
Formech Vacuum Former (model 508FS)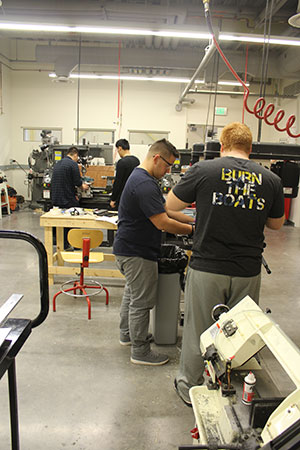 The Rettner Fabrication Shop is available for use by credentialed users at approved times.
Questions? Please contact the shop manager, Jim Alkins at james.alkins@rochester.edu.