Biography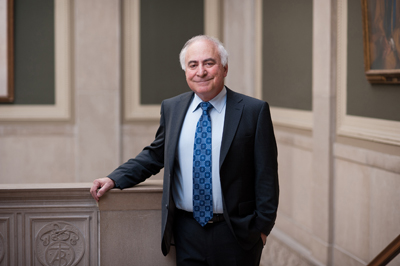 Through his commitment to nationally innovative and multi-disciplinary education at the University of Rochester, Ronald Rettner is creating an enduring impact on faculty and students, enabling the advancement of future generations of university and community leaders.
Ronald Rettner is a successful entrepreneur, business executive, developer, and visionary advocate of higher education. He earned his undergraduate degree with honors at Washington University in St. Louis and master's degrees in business administration and urban planning from Columbia University. By night, he attended Fordham Law School; by day, he worked as a securities analyst, co-founded the Vitamin Shoppes, and managed real estate.
Under his leadership as director, the Morris B. Rettner Foundation, Inc. has funded scholarships, research, civic projects, and university facilities since 1975. He has served as president of Rettner Management Corporation since 1976 and as managing partner of Baron Associates since 1980. In 2012, Mr. Rettner was named a trustee of the University of Rochester.
Passionate about higher education and its role in shaping tomorrow's leaders, Mr. Rettner has been a tireless proponent and supporter of educational and community advancement. He has served on numerous civic and charitable boards and worked with community agencies throughout New York on redevelopment projects that revitalized business districts and neighborhoods.
Among other leadership roles, he served on the National Council of Arts and Sciences for more than 25 years and was named a distinguished alumnus at Washington University in St. Louis, where the Rettner Gallery in the Laboratory Science Building and the Earth Planetary Science Library are named in his honor.
A surrogate speaker for former President George H. W. Bush and former New York City Mayor Rudolph Giuliani, he also served with many people in Congress on policy and community initiatives.