Projects for Peace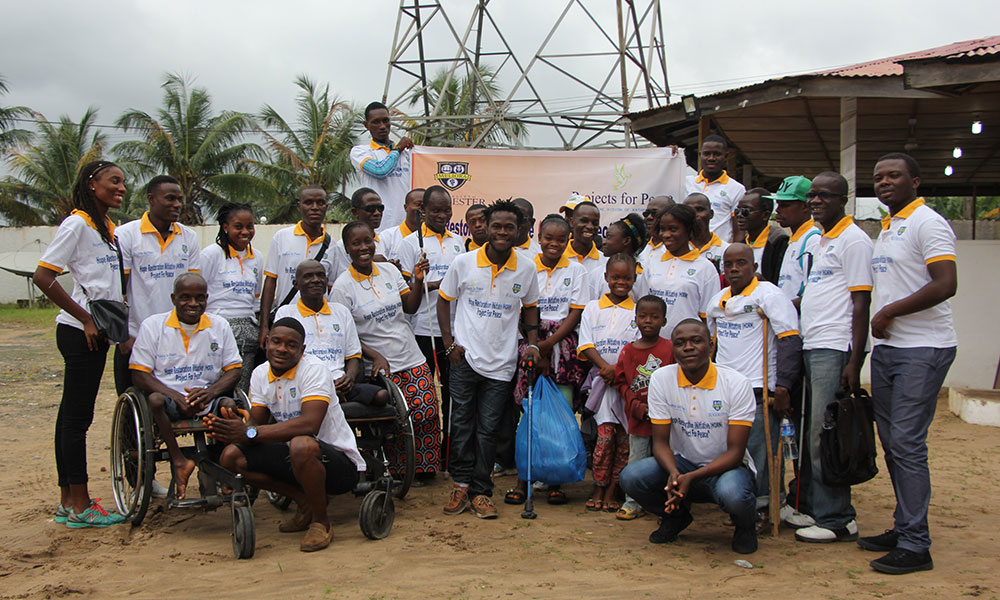 Projects for Peace grants allow undergraduates, including University of Rochester students, to design grassroots projects focused on conflict resolution.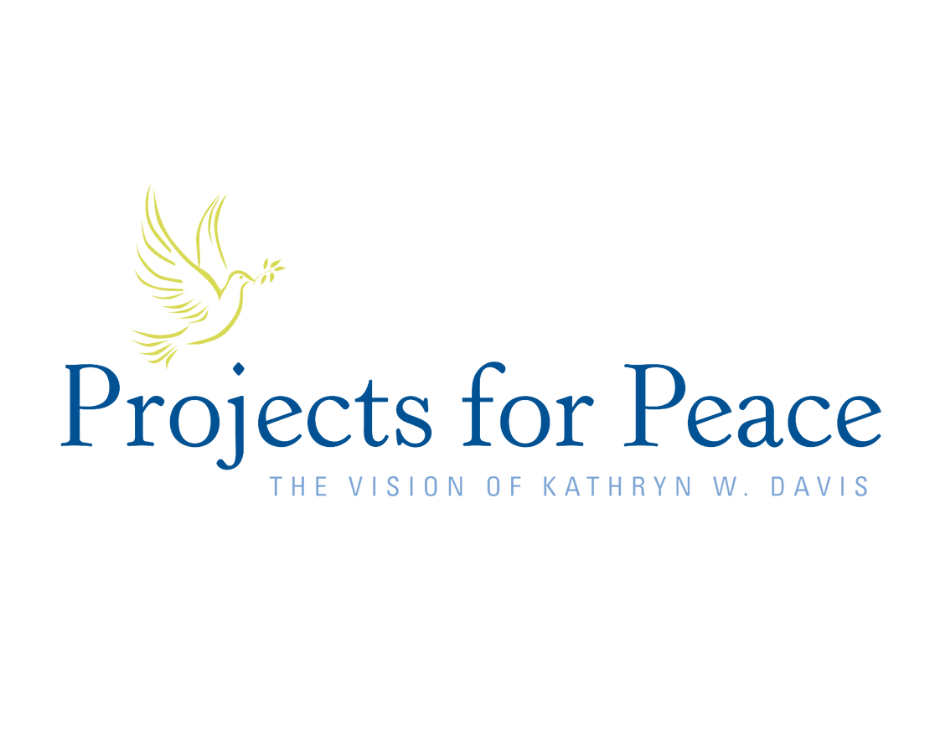 The Projects for Peace is a global program that encourages young adults around the world to develop innovative, community-centered responses to the world's most pressing issues.
International philanthropist Kathryn Wasserman Davis established the program in 2007 on her 100th birthday, committing $1M for the first 100 projects. Her family has continued the commitment ever since.
Every year, 100 or more student leaders are each awarded a $10,000 grant to implement a "Project for Peace," anywhere in the world, typically over the summer. These activities address root causes of conflict and promote peace.
As a member of the Davis United World College Scholars Program, the University of Rochester is guaranteed funding for one project annually. Proposals may be submitted by any US or international student enrolled at a partner institution.
Learn more about the Project for Peace Fellowship and other fellowship, scholarship, and award opportunities available to Rochester students.
Recent Projects for Peace Grant Recipients
Congratulations to our most recent University of Rochester Projects for Peace recipients!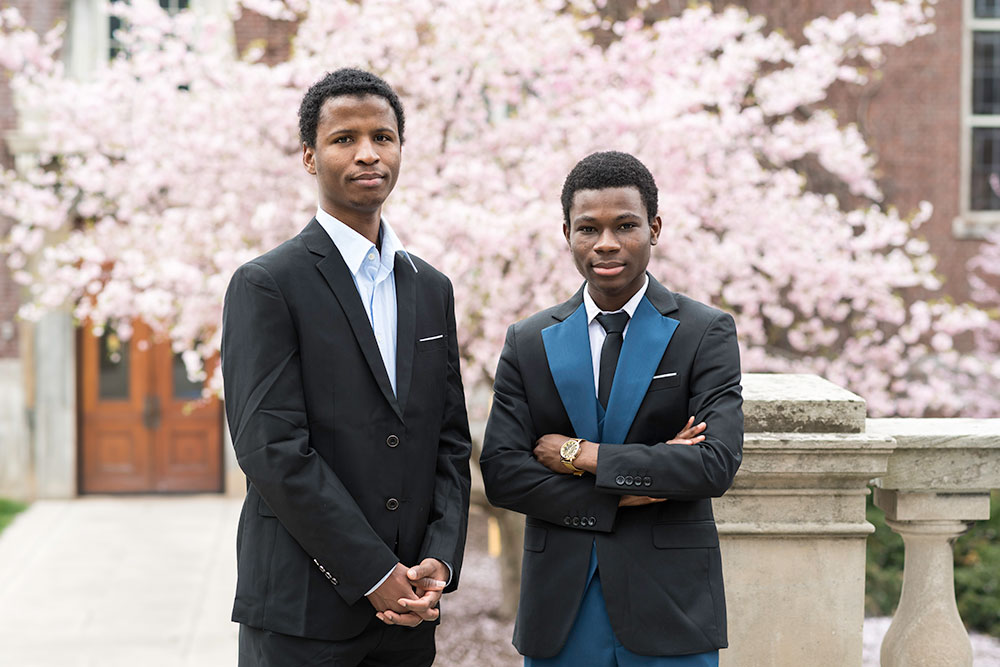 Souleymane Diallo '24
Area of study: Politics, philosophy, and economics (BA)
Abdoul Rasmane Maiga '25
Area of study: Computer science (BS)
Diallo is from Guinea and Maiga is from Burkina Faso, both in West Africa. Their project is called Stronger Together Initiative: A Three-Steps Approach to Heal the Hearts, Empower Women & Youths, and Unite Guinea, and will be held in Guinea from May 21 to June 4.
The project aims to promote long-term peace and reconciliation in Guinea, which has experienced numerous political instabilities, violence, and social injustices. "All have had a significant impact on the country's development," Diallo says. "It has left its young people in extreme poverty and despair, despite Guinea being one of the world's richest countries in terms of natural resource endowment and population youthfulness.''
The three-step project will include:
A conference for Guineans of all ages and backgrounds to have an open and inclusive dialogue on the country's history and future direction
An entrepreneurship and leadership bootcamp that will empower 30 youths ages 15 to 25 to become proactive changemakers
A marathon run for participants of all genders, ages, backgrounds, and ethnicities
In all, around 180 people take part in the project.
Diallo and Maiga say their project will be a stepping-stone for initiatives they are starting through their nonprofit, the Guinean Young Leaders Initiative. "With this project, we intend to positively catalyze the process of reconciliation, peace, and cohesion in Guinea," Maiga says.
Past Projects for Peace Recipients
Mohammed Bah '23
Country: Central African Republic
Area of study: International relations (BA)
Minor: Computer science
Miguel Yakouma '23
Country: Central African Republic
Area of study: Biomedical engineering (BS)
Dokata Banchale '22
Country: Kenya (program canceled)
Area of study: Economics (BA)
Chernor Diallo '22
Country: Kenya (program canceled)
Area of study: Economics (BA)
Beauclaire Mbanya '20
Country: Cameroon
Area of study: Chemical engineering (BS)
Kapambwe Chalwe '20
Country: Tanzania
Area of study: Electrical and computer engineering (BS)
Eve L. Marealle '21
Country: Tanzania
Area of study: Chemistry (BS)
Joyceline L. Marealle '20
Country: Tanzania
Area of study: Chemistry (BS)
Shingirai Dhoro '20
Country: Zimbabwe
Area of study: Electrical and computer engineering (BS)
Bienfait H. Mugenza '21
Country: Rwanda
Area of study: Political science (BA)
Philemon K. Rono '21
Country: Rwanda
Area of study: Mechanical engineering (BS)
Ashely Tenesaca '20 (declined)
Country: Zimbabwe
Area of study: Computer science (BS)
Emmanuel T. Gweamee '20
Country: Liberia
Area of study: Environmental science (BS)
Aime Laurent Twizerimana '20
Country: Liberia
Area of study: Chemical engineering (BS)
Ian S. Manzi '18
Country: Rwanda
Area of study: Data science (BS)
Derrick Murekezi '19
Country: Rwanda
Area of study: Geology (BS)
Eyram J. E. Adedze '17
Country: Senegal
Areas of study: Economics (BA) and psychology (BA)
Rose N. P. N. Mbaye '16
Country: Senegal
Area of study: Biomedical engineering (BS)
Mame Coumba Mbodji '17
Country: Senegal
Area of study: Business (BS)
Zanga Ben A. Ouattara '16
Country: Senegal
Area of study: Computer science (BS)
Katherine M. Wegman '15
Country: South Africa
Area of study: Anthropology (BA) and biology (BA)
John B. Dawson '13, '14 (T5)
Country: South Africa
Area of study: Molecular genetics (BS)
Minors: Chemistry and psychology
Fatima R. Bawany '16
Country: Rochester, NY
Area of study: Religion (BA) and biology (BA)