Rhodes Scholarship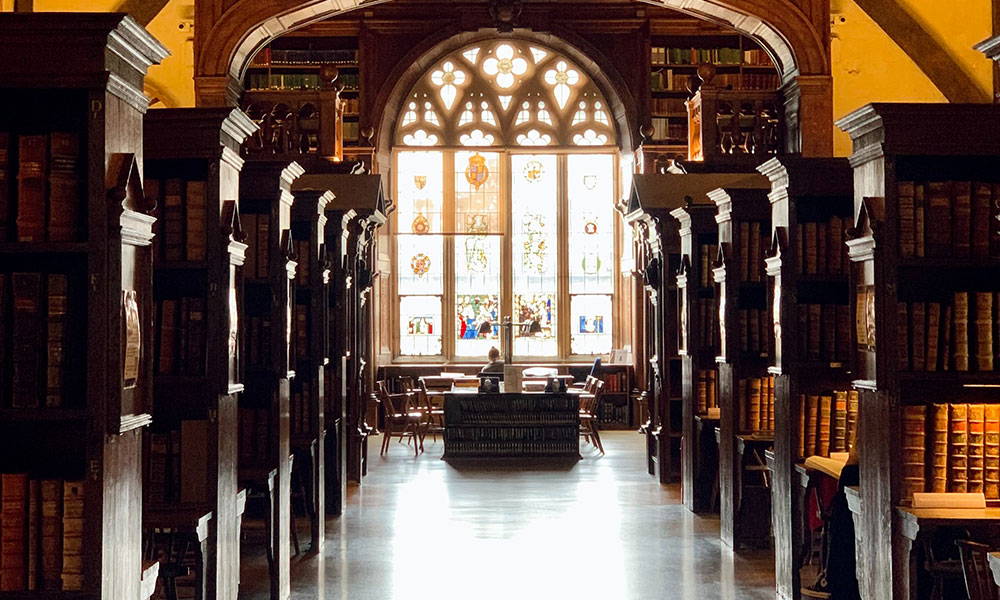 Rhodes Scholarships allow young people from around the world, including University of Rochester students and alumni, to study at the University of Oxford.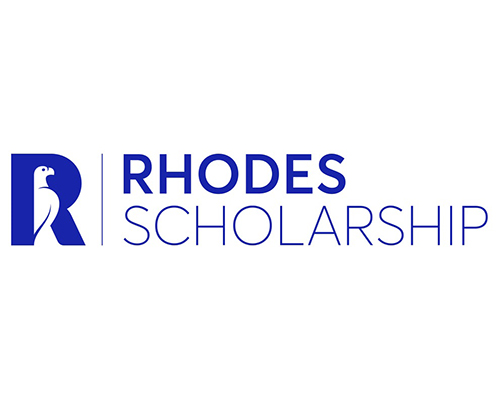 Created in 1902, the Rhodes Scholarship is the oldest international scholarship program for postbaccalaureate study, enabling outstanding young people from around the world to pursue a graduate degree at the University of Oxford in Great Britain.
Scholars are selected on several criteria, including outstanding intellect and character, as well as motivation to engage with global challenges, commitment to serving others, and promise to become principled leaders in the future.
More than 100 students are selected globally each year. In 2018, the Rhodes Global Scholarship was launched as part of the expansion of the scholarship program to enable students from any country in the world to apply.
Past Rhodes recipients include:
Former President Bill Clinton
Astronomer Edwin Hubble
Television journalist George Stephanopoulos
Current US Senator Cory Booker
Former Senator Bill Bradley
Author Naomi Wolf
Former Secretary of State Dean Rusk
Learn more about the Rhodes Scholarship and other fellowship, scholarship, and award opportunities available to Rochester students.
Recent Rhodes Scholars
Congratulations to the most recent Rhodes Scholars from the University of Rochester! This is the second consecutive year a University of Rochester student was selected: Beauclaire Mbanya Jr. '20 of Cameroon was chosen in November 2020.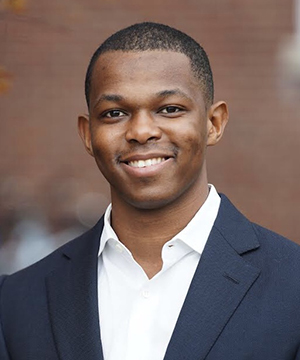 Kudzai Mbinda '22, a chemical engineering major from Harare, Zimbabwe, will begin graduate studies in fall 2022. He'll pursue a master's degree in energy systems at Oxford, followed by an MBA.
Mbinda is the first Rochester student to earn a Rhodes Scholarship while an undergraduate since J. Timothy Londergan '65. Rochester's only other Rhodes Scholar was the late Robert Babcock '37, who became lieutenant governor of Vermont.
"Being announced as a Rhodes Scholar was a surreal and humbling moment," Mbinda says.
Read Mbinda's Newscenter Article
---
Quick Look at Recent Scholars
2022 Scholar
Kudzai Mbinda '22
Area of study: Chemical engineering (BS)
2021 Scholar
Beauclaire Mbanya Jr. '20
Area of study: Chemical engineering (BS)
---
Past Rhodes Scholars and Runners-up
2016 Finalist
Angela Remus '16
Areas of study: International relations (BA) and Spanish (BA)
2010 Finalist
Yaneve N.E. Fonge '11
Area of study: Microbiology (BS)
Minor: Clinical psychology
2004 New York Semifinalist
Joanna Toke '04, '05 (MPH)
Areas of study: Microbiology (BS) and German (BS)
Minor: Russian
Graduate degree: School of Medicine and Dentistry (MPH)         
1965 Scholar
Timothy Londergan '65
Area of study: Physics (BS) 
1937 Scholar
Robert Babcock '37
Area of study: History (BA)