In Memoriam
Tribute
Gerry Niewood '70E: Artistry and Kindness
In the sad days following the death of saxophonist Gerry Niewood, I learned to my surprise that Gerry originally set his eyes on a career in industrial relations. He got a degree in it at the State University of New York at Buffalo, before he finally obeyed his true muse, and became a student at Eastman.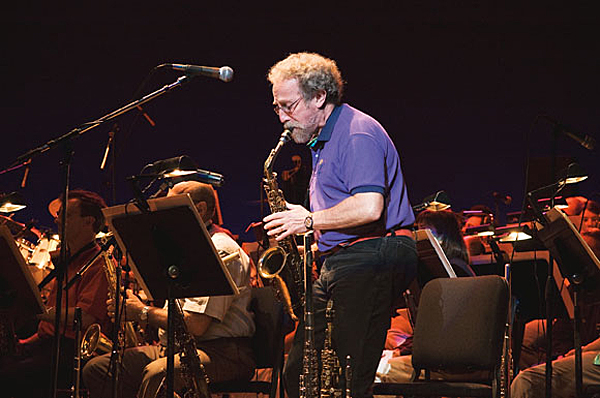 His former classmates at Rochester's School No. 20, and then at Franklin High, could have predicted it, though none more than his childhood friend, Chuck Mangione '63E.
Gerry was with Mangione's formative quartet from 1968 to 1976, and he was as important to Mangione as Paul Desmond was to Dave Brubeck and John Coltrane was to Miles Davis.
He was there when Mangione became a star, performing at Mangione's career-making "Friends and Love" concert, and recording on the Grammy-winning record, Bellavia, among many others.
He moved with his wife, Gurly, to New Jersey, where he could be more active on the New York music scene, eventually becoming the first-chair reed player in the Radio City Music Hall orchestra, and accompanying performers over the years as wide-ranging as Frank Sinatra, Gil Evans, Judy Collins, and Sinead O'Connor.
Gerry and Gurly had two children, daughter Elizabeth, and a son, Adam, who has followed his father by picking up the saxophone.
Gerry later found the time to rejoin his old friend, Chuck, for performances and recordings. He died with bandmate and guitarist Coleman Mellett en route to a performance with Mangione and the Buffalo Philharmonic.
Gerry told me once that he constantly pursued a distinctive sound, one that would resonate as "Niewood" for the listener. To a large extent he succeeded, even though his solo albums never quite acquired the audience they deserved.
But, more importantly, Gerry earned a reputation for versatility, openness, and a warm heart. In the days since his death, many musicians—from current collaborators to folks who probably remember him from the halls of the Eastman School—have talked of his kindness and support, as well as his artistry.
On and off the stage, Gerry Niewood was a memorable man.
—Jack Garner
Now retired, as a veteran entertainment critic for the Rochester Democrat & Chronicle, Jack Garner covered Niewood's career for many years.