Features
Wish You Were Here
A new book offers a picture postcard tour of the University's history.
By Karen McCally '02 (PhD) Images courtesy of Mark Zaid '89 and University Libraries

Take a walk around the River Campus in 2009, and you're sure to find students "texting," e-mailing, and "Twittering" away on cell phones, laptops, iPhones, and BlackBerries.
A century ago, Rochester students had the same kinds of simple messages, but they had a different state-of-the-art means for delivering them: the postcard.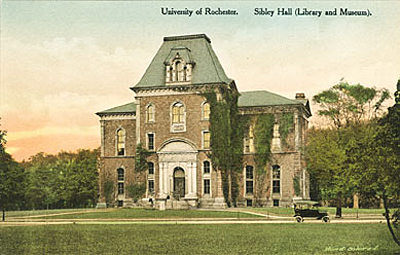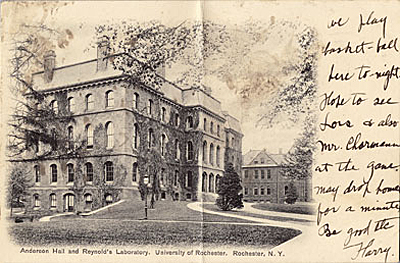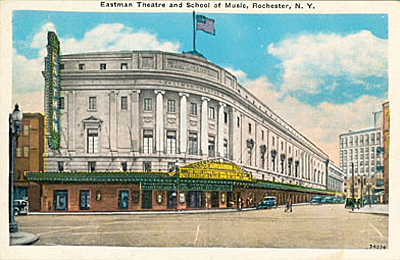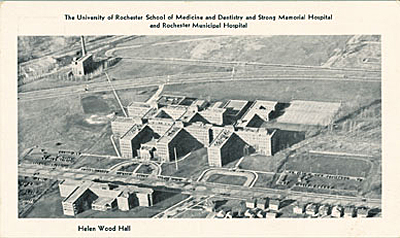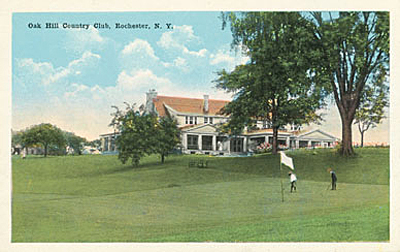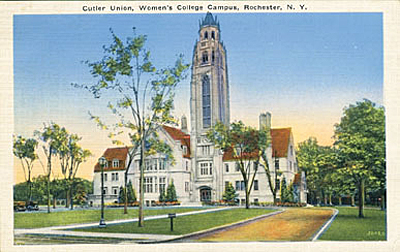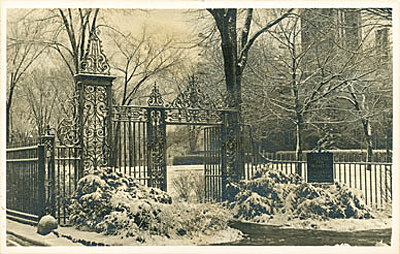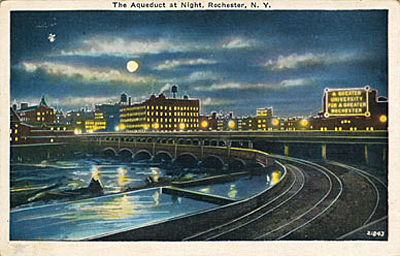 While that period—the turn of the 20th century—is considered the "golden age" of the postcard, as anyone who has stopped by a gift shop knows, postcards are alive and well, coexisting as a medium message alongside their more modern counterparts.
Mark Zaid '89, a prominent Washington, D.C., attorney and avid collector, has been amassing cards depicting the University since he was a student. During Meliora Weekend 2004, he was struck with an idea: He proposed to Richard Peek, director of Rare Books and Special Collections, Nancy Ehrich Martin '65, '94 (MA), the John M. and Barbara Keil University Archivist, and Karl Kabelac, University archivist emeritus, that they collaborate on a book in which cards—Zaid's as well as the Libraries'—would help tell the story of the University, particularly the period from 1904 to the present.
With more than 200 cards to choose from, Zaid was confident the collection would provide a unique view of Rochester's progression from a small college along Prince Street to a major research university on the banks of the Genesee River.
"It's amazing how much history of the school is shown in these cards," he says.
After four years of research, Zaid, Martin, Kabelac, and digital librarian Melissa Mead finished the project this spring. Wish You Were Here, a glossy book available in both hardcover and softcover, features over 50 pages of postcards spanning more than a century.
To order a copy, visit the Web site of Rush Rhees Library. All profits will be donated to Rush Rhees Library Rare Books and Special Collections.