In Review
BY THE NUMBERS
'World's Biggest Science Experiment'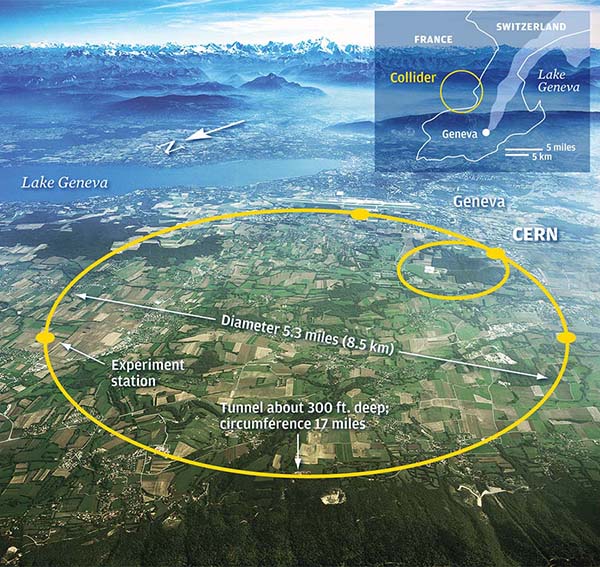 The Large Hadron Collider, a circular tunnel straddling the French-Swiss border near Geneva, began operation on March 30 this year. During its initial run, "the world's biggest science experiment" set a record for energy as protons collided at almost the speed of light. By studying the byproducts of such collisions, scientists—including Rochester researchers—will investigate the fundamental building blocks of matter.
7 trillion electron volts of energy released in collisions between two protons
10 billion dollars spent to build the collider
30 Rochester scientists involved, from faculty to undergraduate researchers
25 years to build
17 miles around the tunnel
6 continents represented by the many thousands of scientists working on the project
2 crucial parts of the Compact Muon Solenoid, one of four main detectors collecting data from the collisions, were designed and built by Rochester scientists.
1 2010 J.J. Sakuri Prize for Theoretical Particle Physics awarded to Carl Hagen, a professor of physics and astronomy, for his 1964 paper theorizing the existence of the Higgs boson—a particle scientists hope the Large Hadron Collider will help them find.