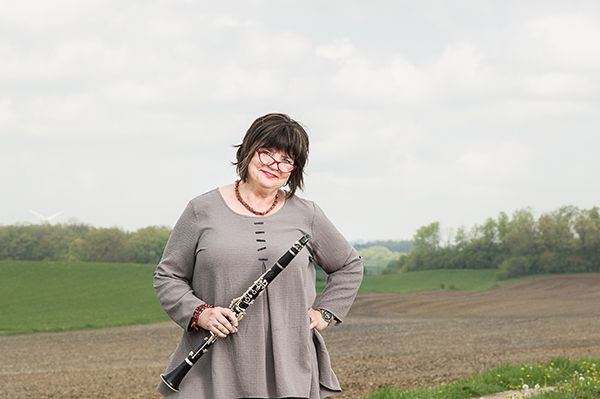 08 Jun

June 2017
Meliora! Celebrating Nathan Moser's Leadership
After six years of remarkable leadership, George Eastman Circle National Chair Nathan Moser '75 is stepping down from his volunteer post this month.
Moser, a Life Trustee at the University of Rochester, has been instrumental in the Circle's national growth since he assumed the role of Chair. Under his leadership, the George Eastman Circle reached a goal of 3,300 global memberships—more than 13 times the original goal of our leadership annual giving society. To date, members have collectively invested more than $80 million into the University and its Medical Center.
During Nathan's tenure, national volunteer leadership within the George Eastman Circle grew significantly. Today, there are nearly 150 George Eastman Circle Leadership Council members in eight major metropolitan regions throughout the United States.
Moser also focused on reaching out to the next generations of membership. Under his leadership, the Associate membership level was specially created for recent University graduates. It provides a more affordable, customized way for young alumni to join the Circle and to create impact. This has also influenced University students and their view of the power of philanthropy. The Class of 2017 has just broken all giving records with 58% participation.
"It has been a privilege to work with Nathan during this remarkable journey," shares Gwen Greene '65, who is Chair of Annual Giving Programs and a member of the Board of Trustees.  "He was one of the first Trustees to jump on board, and when we launched and he spoke at the Tavern on the Green in NYC – he demonstrated a passion, an enthusiasm, and a confidence that brought everyone in the room along with him. His unwavering support and leadership has helped us set new records all along, and I am so grateful to have been his partner throughout."
Nathan and his wife, Rita, reside in New York City. He will continue to serve on the University's Arts, Sciences and Engineering National Council.
Welcome to Our New National Chair, Evans Lam
This July, Evans Y. Lam '83 '84S (MBA), a member of the University of Rochester Board of Trustees and a Charter Member of the George Eastman Circle, will officially lead the Circle as its new National Chair.
Lam is Managing Director of Wealth Management and Senior Portfolio Manager at UBS Financial Services, Inc., in Pasadena, California. Prior to joining UBS in 2008, Lam was Senior Vice President of Wealth Management and Senior Portfolio Manager at Citigroup Smith Barney for 17 years.
A native of Hong Kong, Lam was recognized as one of the country's top 50 high school graduates in 1979. He was honored as a Genesee Scholar by the University of Rochester, and earned his bachelor's degree in economics magna cum laude in 1983. Lam received his MBA from the Simon Graduate School of Business in 1984.
As Chair of the George Eastman Circle, Lam will work closely with the Leadership Council volunteers across the country and with Gwen Greene '65, Chair of Annual Giving Programs and member of the Board of Trustees.
Lam continues to be closely connected to the University as an advisor, leader, and philanthropist. He and his wife, Susanna, have made a significant impact on the River Campus Libraries with their generous support. They also endow the Susanna and Evans Y. Lam Professorship, which supports a professor at the Simon School who is an excellent scholar and teacher in a field of specialization vital to the School. Also, Lam endowed a scholarship at the Eastman School of Music and established the Evans Lam Study Abroad Scholarship.
The Lams reside in Pasadena, California.
A Scholarship With Heart
One of the leading clarinetists in the world, Maurita Murphy Marx '76E, recently created a George Eastman Circle Scholarship to support a student at the Eastman School of Music. Marx is an Emeritus Professor at the University of Iowa, but also spends a lot of her time in Brazil. We caught up with Maurita, and learned more about her inspiring story.
What did you study at Eastman, and how did that affect your future career?
Maurita Murphy Marx: I went to the Eastman School of Music to study the clarinet with D. Stanley Hasty. It was my dream. I lived for my lessons with him. Mr. Hasty was so inspiring, full of common sense knowledge about the instrument, and a consummate musician. With all of his experience in playing with many professional orchestras, his musicianship was amazingly special and of the highest sophisticated artistry. Although I pursued a music education degree, my dream was to be a solo clarinetist.  Coupled with Mr. Hasty's high standards and my driven attitude, the Eastman experience created the foundation and passion for my music career.
We really enjoyed seeing your family farm. You also spend a lot of time in Brazil, too. Tell us about your travels there.
MMM: Around 1995, I was ready to explore some jazz styles of music, with great fear I might add. I decided to ask a Brazilian Doctoral of Musical Arts candidate in piano and jazz, Rafael Dos Santos, to do some kind of recital with me, and he said yes. What I thought would be a combination of romantic style and maybe some light jazz-style music, turned out to be an all jazz-style concert complete with a rhythm section combo.
Two weeks before the recital, Rafael told me that I had the "choro" style in my playing, and would I like to try it? Thinking that I was already out of the plane without a parachute, I said what the heck! I became completely hooked, and my passion for the Brazilian "choro" continues strongly to this day.
During the summer of 1996, Rafael and I recorded our first CD, titled "Over the Fence". In addition to doing a Brazilian national tour promoting our first CD, I returned in subsequent years to study with the great clarinet performers Nailor Proveta and Paulo Sergio Santos, among others. To Rafael's great credit, he never used any music. He grew up with this music, and played it by ear. I am so, so grateful for Rafael Dos Santos, as he influenced my life greatly.
As part of a sabbatical leave to teach, perform and study at a music festival in Curitiba, Brazil, Rafael and I recorded our second CD, titled "Red Hot & Brazilian".  In 2015, my third CD titled "Te Amo Brazil", was released with virtuosic guitarist, Michele Ramo.
In researching more about the "choro's" history, I have traveled internationally to give lecture-recitals on the "choro", mostly performing with guitarists in residence.  This summer, my travels will take me to Sydney, Australia, for a lecture-recital with Australian guitarist Stanley Valacos, as part of the College Music Society International conference on aboriginal music.
You have your own Wikipedia page. That's impressive!
MMM: Honestly, I don't know who wrote my Wikipedia page! I guess I need to check it out!
George Eastman grew up on a farm. He loved playing the piano, and obviously was the major force in the creation of the Eastman School and its Theatre. You have generously created a scholarship for the program that carries his name. How important is his legacy?
MMM: Wow. I now feel even more compelled to read the biography about him that you give all new members!  My impression of George Eastman now was his extraordinary dream to provide a very high-level conservatory for virtuosos to pursue and focus solely on their art. I hope it exceeded his expectations, as so many amazing artists and teachers at the Eastman School have been incredible inspirations to many young people. Now it is up to us to share those high standards, dreams and ideals throughout our lives. Knowing also about his vision for Eastman Kodak, one can never come to grips of understanding the vision, creativity, imagination, very high standards and dreaming that he conceived and achieved.
What inspired you to support a George Eastman Circle scholar?
MMM: After learning more about George Eastman Circle Scholarships, it became clear to me that it was my turn to give back.  As I thought more, I remembered my own experience back on our farm outside of Middleton, Wisconsin, on a cold February night in 1972, when the phone rang.  Our family was in the kitchen, and the phone call was for me.  On the other end was Edward Easley (the then-Admissions Director), calling to tell me that I was awarded a four-year, full-tuition scholarship to Eastman School.
Earlier on, my dad had told me that I could not attend Eastman School unless I had a full scholarship, and I told him that I understood.  Knowing that I was one of seven Murphy kids, we all understood.
Following the phone call, we ended up crying in the kitchen and feeling so, so grateful for this life-changing opportunity.  It was a dream come true!  In the past 10 years, it has come to pass that part of our Murphy family farm sold, so now I feel able to give to someone like me, who needs the money too. I thought to myself that someone did it for me, so now I can do it for someone.
I'm so gratified to know that my donation does go to an incoming freshman clarinetist upon the recommendation of Clarinet Professor Kenneth Grant (who was a colleague of mine at the Eastman School of Music). It just seems like the right thing to do! I'm so happy to be on Facebook with my scholar, and was able to meet her at my Brazilian "choro" workshop last October at the Eastman School.  It was a complete delight to meet her.  Now, she is living her dream, and we'll watch where it takes her.
Meliora Weekend 2017: Picture Yourself Here!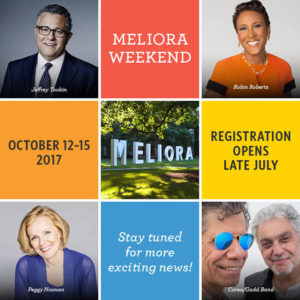 Meliora Weekend—the University of Rochester's one-stop destination to celebrate our collective impact, as well as Reunions, Family Weekend, and Homecoming—will run October 12-15 and will be filled with incredible moment and new memories.
Television broadcaster and co-anchor of ABC's Good Morning America, Robin Roberts, highlights the 17th Meliora Weekend with her keynote address. Peggy Noonan, best-selling author and Pulitzer Prize-winning columnist for The Wall Street Journal, brings her thoughtful analysis to the Presidential Symposium. Staff writer for The New Yorker and senior analyst for CNN, Jeffrey Toobin joins broadcaster Arthur Miller '56, '08 (LLD) in the signature event, Miller's Court. Chick Corea and Steve Gadd '68E have a musical partnership that is the stuff of legend. The duo hits the stage at Kodak Hall at the Eastman Theatre.
George Eastman Circle members will receive information this summer about registering early—a perk of membership, as well as access to our Hospitality Suite.
General registration and ticketing for Meliora Weekend opens July 26. For more information visit www.rochester.edu/melioraweekend, email alumni@rochester.edu, or call 877.MELIORA (877.635.4672).
Your Philanthropy at Work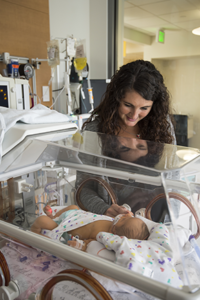 Over the last decade, George Eastman Circle members have created a collective, tremendous impact by supporting hundreds of funds in every corner of the University and its Medical Center.
To read through the difference you've made in so many lives, click here to read our new George Eastman Circle Impact Report.
 Upcoming Events
One of the ways we're able to thank you for your commitment to philanthropy at the University is to extend invitations to various regional gatherings, dinners, and University programs.
Medical School for An Evening – New Frontiers in Surgery 
June 15, 2017
Rochester, New York
Wendell Castle: Embracing Upheaval 
June 21, 2017
New York, New York
Reunion Celebration at Brandy Library
June 29, 2017
New York, New York
Harry Potter with the National Symphony Orchestra 
July 8, 2017
Vienna, Virginia
Reception with President Seligman
July 24, 2017
Cleveland, Ohio
San Francisco: Celebrating Impact
August 2, 2017
San Francisco, California
Rochester at Tanglewood
August 19, 2017
Lenox, Massachussets
Meliora Weekend
October 12-15, 2017
Rochester, New York