June 2018
Meliora! Remarks from the University's Annual Giving Chair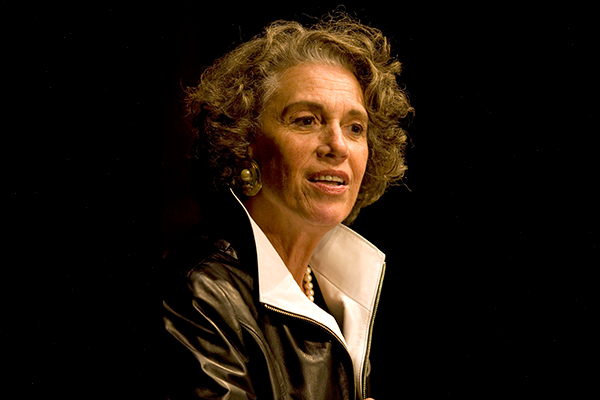 As the University of Rochester embarks on an exciting new era, I've been reflecting on this past year and all the changes that have occurred. Throughout our journey together, I am grateful for your continued leadership; it is so reassuring that George Eastman Circle members always provide steady support and continually raise their hands to offer help.
What is more remarkable however is that we are not alone in our efforts. I was delighted to see how many in the University of Rochester family participated in last month's Day of Giving – the numbers were so impressive.
More than 3,000 donors invested more than $2 million into programs that are making our world ever better.
Some 350 volunteers helped promote the Day of Giving and encourage philanthropy at any level.
And what most impressed me was the wide range of donors and volunteers: alumni, parents, community leaders and friends, students, faculty, and staff all joined in.
As a George Eastman Circle member, you continue to set the bar higher and higher, and I can't thank you enough. If you have not yet made your annual membership payment, or renewed your membership, I encourage you to do so today – the University's fiscal year closes in just two weeks.
With all my heart, I thank you for all you do for the University and its Medical Center.
Meliora,

Gwen M. Greene '65
Member, Board of Trustees
Chair, Annual Giving Programs
Meliora Weekend: A Celebration to Highlight 2018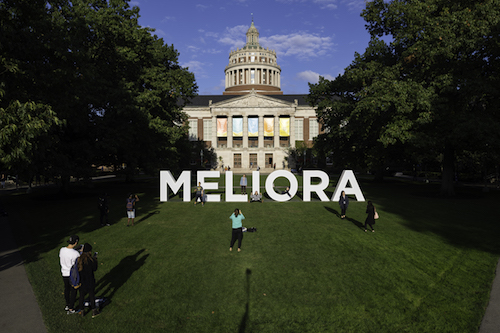 Soledad O'Brien, award-winning journalist, speaker, and author, will be the keynote speaker for the University of Rochester's 18th Meliora Weekend, October 4-7. She will headline a weekend that includes Pulitzer Prize-winning author Ron Chernow; political commentator and former Republican National Committee Chair Michael Steele; innovative multi-genre musical group Pink Martini; comedian Nasim Pedrad; and a variety of activities for the entire Rochester community.
Meliora Weekend registration opens in July. For more information visit www.rochester.edu/melioraweekend.
George Eastman Circle Member Benefits at Meliora Weekend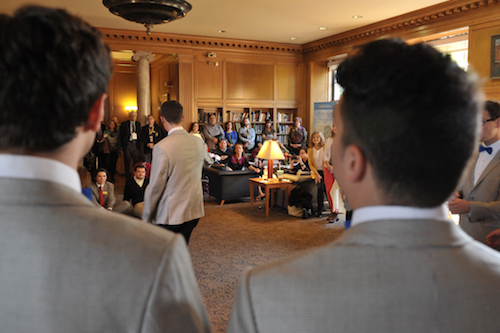 As a member of the George Eastman Circle, you receive early registration on Tuesday, July 24 and exclusive benefits during Meliora Weekend. We are also hosting some special events exclusively for George Eastman Circle members:
A George Eastman Circle dinner reception will be held on Friday, October 5 from 5:30-7:30 p.m. at the Memorial Art Gallery. This members-only experience will showcase a special preview of Monet's Waterloo Bridge: Vision and Process and lead up to the Pink Martini concert at Kodak Hall. The reception is $25 per person to attend. Tickets for the concert may be purchased at www.EastmanTheatre.org. For your convenience, transportation will be provided between the Memorial Art Gallery and Kodak Hall.
A special Meliora Weekend George Eastman Circle lunch will be held on Saturday, October 6 from noon – 1 pm in the Feldman Ballroom. This free event is open to all members and their families.
All members and their guests have access to the Circle's Hospitality Suite on Saturday. The suite, located in the Welles-Brown Room, will offer breakfast, light fare, and additional refreshments throughout the day and it will feature entertainment and student performances. Family and friends are welcome to join you.
Look for more details about registration, and all Meliora Weekend events, in your inbox and mailbox this summer.
Rochester Review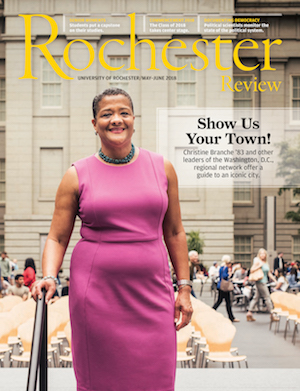 The latest issue of the Rochester Review features many George Eastman Circle members in a special new section named "Show Us Your Town" – which, in this edition, is devoted to highlighting volunteer leaders and alumni who live in Washington, D.C. Look for the Review in your mailbox soon.
Volunteer Regional Councils
George Eastman Circle Leadership Councils are led by volunteers who actively strengthen the Circle's presence throughout our regional networks. Leadership Councils have been formed in eight regions and comprise more than 100 volunteers nationwide. To learn more about the councils and to view a volunteer roster, visit our volunteer leadership page. If you are interested in learning more about volunteering for the George Eastman Circle, please contact us at georgeeastmancircle@rochester.edu.
A Decade of Making a Difference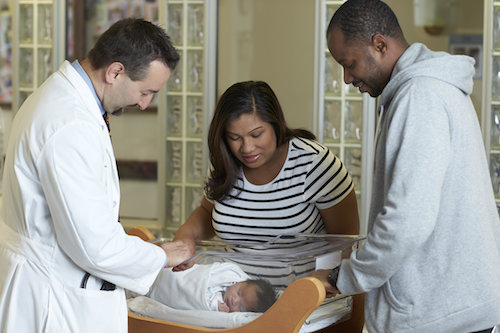 Your investment through the George Eastman Circle places you into a global community of leaders who are making a significant difference every day of the year. Whether you recently joined the Circle, or just renewed your membership, your support is helping the University make enormous strides and change lives.
To see the collective difference George Eastman Circle members have made over the last 10 years, view our new commemorative brochure and learn how you make an impact..