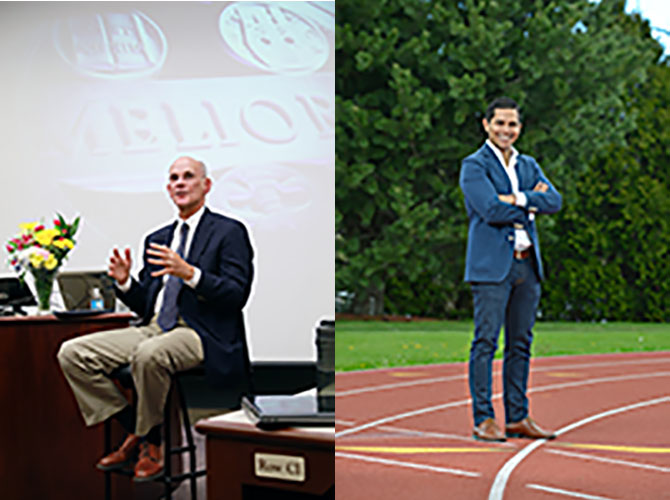 17 Mar

March 2017
Meliora! A Message From Our Chair
Dear Friends,
Spring ushers in a time of opportunity, and of rebirth. As buds begin to bloom, the air is filled with promise and inspiration.
When I think about the progress our great University is making, I feel that we are only just at the beginning. The 'spring' of our time. This progress is only possible because of you.
Over the last several months, we've read and heard wonderful reports about the incredible impact created through our recent $1.3 billion campaign. Philanthropy is at its best when we all combine our ideals, our wishes for a better world, and work together as a unified force.
While our collective philanthropy reflects the true meaning of Meliora, I would like to take a moment to also pay tribute to the thousands of others who found additional ways to make an extraordinary difference over the years.
Did you know that during The Meliora Challenge, more than 7,300 volunteers stepped forward to help the University and its Medical Center? That's enough to fill Fauver Stadium, and then some. We have volunteers from almost every state and more than 30 countries nationwide helping us meet our mission.
Volunteers organize hundreds of events, serve on committees, and are vital leaders. They meet with prospective students, counsel young alumni on careers, post about Rochester on social media, deliver meals to the homebound, or rock newborns in the NICU so that our youngest friends can feel the healing power of the human touch as much as possible.
Truth be told, the healing power comes right back to us through volunteering and through giving.
On behalf of the entire University of Rochester community and the George Eastman Circle, thank you for your continued involvement—however you choose to share it—and your support.
Meliora,

Nathan Moser '75
Life Trustee
National Chair, George Eastman Circle
Making Foresight 20/20
"If only I knew then what I know now."
Words Simon Business School is keeping out of the minds and mouths of its graduates with the Simon Mentor Program.
The mentor program, offered through the school's Advancement Office and Career Management Center, gives first-year MBA students the opportunity to regularly consult with their "future selves." Mentors are University alumni and friends who have or had careers that students aspire to build for themselves. With the advancement office, the center creates mentor-mentee pairs based on criteria such as location, experience, and professional industry preference. When it came to Jorge Rosales, a 2017 MBA candidate whose sights are set on becoming a CEO, there was a clear match available for mentorship: Gerald Gitner '68S (MBA).
Gitner is a retired giant of the airline industry whose credits include CEO of Trans World Airlines, vice chairman and CFO of Pan American Airways, and co-founder and president of People Express Airlines, among other senior-level positions. Now, he's putting that experience to work again as one of the Simon School's 60 mentors.
"I've always done what I can to help capable people, and this keeps me in touch with the younger generation," Gitner says.
Simon mentors possess considerable professional wisdom, but they also have a wealth of academic and life experience. So, a conversation between a mentor and mentee could be about a job search, a class choice, or in the case of Gitner and Rosales, the U.S. corporate world. From 2008 to 2015, Rosales was working in Latin America, primarily for Citi, where he held positions as deputy manager and resident vice president for investments.
"Before my internship, I had never worked in the American corporate setting," says Rosales, who was a summer associate at UBS Investment Bank from June to August in 2016. "Gerry was really helpful in that aspect—what the culture is like, how to navigate office politics, and what I can do to make my skills and value more noticeable to managing directors and senior executives."
Being helpful is Gitner's sole objective as a mentor.
"I am a completely neutral sounding board," he says. "I'm here to provide a different point of view, share my experiences, and help students get on or stay on the right track. Making myself available is part of giving back."
Volunteering is not the only way Gitner supports his alma mater. In 2015, he and his wife, Deanne, established the Gerald and Deanne Gitner Prize for Teaching Excellence at the Simon Business School. They are also members of the George Eastman Circle, the University's leadership annual giving society. Mentoring gives him the chance to provide what he never had.
"I really would have liked to have had me around," Gitner says. "Sometimes you just need someone to talk to, and that can be difficult, especially when you get into a position of high responsibility."
Or when you're starting a new job.
After Rosales graduates on June 4, he will head to California to begin consulting work with Simon-Kucher & Partners. Those plans, he mentions, are one of the things he means to discuss with Gitner in their next conversation.
After that? That's up to Rosales. But student or alumnus, East Coast or West Coast, Gitner has made it clear he will always be a phone call away.
"If Jorge is out in the business world," he poses, "and were to call me a year from now and say, 'Gerry, I have this situation at work. Would you spend five minutes with me?' Of course I would."
Give your time, knowledge, and experience.
They can all be invaluable gifts to a student. Mentoring is just one of the ways you can help strengthen the University community and its members as a volunteer.
Want to become a volunteer? You can fill out an interest form, or you can contact Lea Nordhaus, senior associate director of volunteer engagement.
To learn more about the Simon Mentor Program, contact Jim Newton '94, executive director of Simon School Advancement.
Save the Dates
 
Two University-wide traditions continue in 2017: Thank-a-Giver (TAG) Day and the Day of Giving. Both enable the entire Rochester community to celebrate the impact of philanthropy at the University and its Medical Center.
This year's TAG Day is April 3. More than 500 items, made possible by donor support, will be physically tagged on the River Campus, Eastman Campus, at the School of Medicine and Dentistry, the School of Nursing, Simon Business School, and the Warner School of Education. This event is truly special because it makes current students aware of the extent of the philanthropic support from which they benefit.
Just one month later, on May 3, the University will hold its third annual Day of Giving. Last year, more than 1,200 alumni, students, faculty, staff, parents, and friends generously participated in this remarkable 24-hour philanthropic online event. This included many George Eastman Circle members who made a pledge payment or an extra standalone gift. Please consider participating in this special day by renewing your pledges or making an additional gift.
Your Philanthropy at Work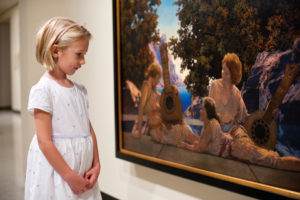 Over the last decade, George Eastman Circle members have created a tremendous impact by supporting hundreds in funds in every corner of the University and its Medical Center. Below are just a few examples of how you have helped make a difference. Click here to view the full George Eastman Circle Impact Report.
Public elementary school students enjoyed art education programs every week, thanks to membership support. Students from City of Rochester Schools 23, 29, and 45 learned about art from the Gallery weekly for more than two months during the school year. Travel to the MAG and see the difference you are making.
Hajim School of Engineering & Applied Sciences
Financial aid assisted in recruiting the best and the brightest students to the Hajim School. Over the past seven years, this has helped undergraduate classes more than double in size to more than 1,600 students. Learn about the impact you've helped make possible.
Your support ensured that patients received critical health care services through Thompson Health—including expert emergency care, surgical care, women's health services, and senior living support. Learn more.
Upcoming Events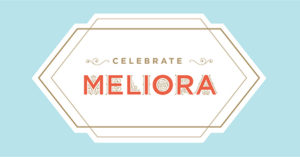 One of the ways we're able to thank you for your commitment to philanthropy at the University is to extend invitations to various regional gatherings, dinners, and University programs.
NYC: George Eastman Circle Reception
March 28, 2017
New York, New York
A Celebration of Diversity
March 30, 2017
Rochester, New York
Canandaigua: Celebrating Impact
April 5, 2017
Canandaigua, New York
Rochester: George Eastman Circle Rettner Hall Reception
April 7, 2017
Rochester, New York
Hidden Illnesses in the White House
April 19, 2017
Philadelphia, Pennsylvania
Friends of Mozart presents EASTMAN in NEW YORK
April 20, 2017
New York, NY
Celebrate Meliora: New York City
May 2, 2017
New York, New York
Day of Giving
May 3, 2017
Everywhere
Celebrate Meliora: Houston
May 3, 2017
Houston, Texas
Celebrate Meliora: Philadelphia
June 7, 2017
Philadelphia, Pennsylvania
Celebrate Meliora: Chicago
June 8, 2017
Chicago, Illinois
50th Annual Garden Party
June 13, 2017
Rochester, New York
Rochester at Tanglewood
August 19, 2017
Lenox, Massachussets