The Rochester Review, University of Rochester, Rochester, New York, USA



CLASS NOTES
River Campus Undergraduate--1960s
Go to: Pre-1950 1950s 1970s 1980s 1990s
---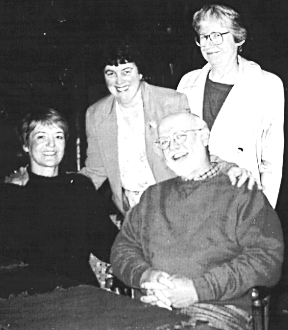 Sally Ahearn James reports that an unofficial Class of 1960 reunion took place in Boothbay Harbor, Maine, in June 1996. Present were: Sally Williams McClintock '60E, Jamie McClintock, and Debby Shea Gillis. "Go, Nifty 60!" she writes. . . . John R. Witmer married Liette Hardy on March 11, 1996. The two split their time between Palm Beach, Fla., and Wilkes-Barre, Pa. . . . Anne Loveland has recently published American Evangelicals and the U.S. Military, 1942­1993 (Baton Rouge: Louisiana State University Press). She is the T. Harry Williams Professor of American History at Louisiana State University.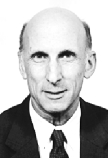 Belfer

Myron Belfer has been named to the board of directors of the New England Home for Little Wanderers, a human service agency serving children and their families through clinical, residential, and school-based programs. Belfer is professor of psychiatry in the Department of Social Medicine at Harvard University's School of Medicine. . . . George G. Landberg '64 (Mas) is president of Drexel Industries in Horsham, Pa. Landberg writes that he enjoyed the 35th reunion in June and is eagerly awaiting the 40th in 2001.

35TH REUNION, JUNE 6­8, 1997
Michael Telesca (see Alumni Gazette).

Lawrence White has been named chief of the Department of Obstetrics and Gynecology at Mt. Clemens General Hospital in Mt. Clemens, Mich.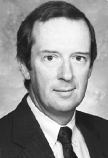 Blum

Thomas Blum '67 (Mas) was named director, business development, major markets and primes, for Eastman Kodak Company's Commercial & Government Systems. . . . Philip S. Morse '73W (EdD) is co-author of Communication and Conflict Resolution in the Schools, published by Corwin Press in 1996. Morse is professor in the School of Education at SUNY College at Fredonia.

30TH REUNION, JUNE 6­8, 1997
Patrick Duffeler is founder and CEO of the Williamsburg Winery in Virginia. Duffeler was featured last October in the Newport News (Va.) Daily News, which called the winery one of the 50 fastest growing businesses in Virginia. . . . Leonard Florescue is the co-author of Tax Aspects of Divorce and Separation, published by Law Journal Seminars Press. In 1996, Florescue reports he gave speeches around the country on prenuptial agreements. . . . Harold Helderman called to let us know that he and his wife, Phyllis Koppel Helderman, were the couple in the photo in the Class of '67 notes in the last issue (Winter 1996­97 Rochester Review). His son (Alexander Helderman '96, now a law student at Vanderbilt) spotted the picture as he was browsing through the magazine over the winter holidays. "We live in Nashville," reports the senior Helderman. "I'm a professor of medicine at Vanderbilt and director of the transplant center. Phyllis has an M.B.A. from Columbia and is currently the president of the National Council of Jewish Women, Middle Tennessee Division." Dr. Helderman is also the new president of the American Society for Transplant Physicians. The couple has three children: Alexander, Ira (a junior at NYU), and Rosalind (who will be attending Harvard next fall). One more family connection: Phyllis Koppel's brother is Richard Koppel '79 (PhD), who is married to Catherine Constantino Koppel '78 (PhD). . . . Howard Kaufmann (see '93). . . . James Merlihan '69 (Mas) has been promoted from associate director to senior associate director of development for the Johns Hopkins University School of Medicine. . . . Frank ("Skip") Saal reports that he and Cathie Creighton Saal '68N moved to Starkville, Miss., in the summer of 1996. Skip is dean of the College of Arts and Sciences at Mississippi State, Mississippi's land-grant university and the largest university in the state. They also became grandparents more than a year ago. . . . Suzanne Timble is a lawyer in the Trust Department of Harris Bank in Lake Forest, Ill., and president of the board of directors of Chicago Volunteer Legal Services, the city's largest provider of pro bono legal services.

Janice Brown Goldfrank (see Alumni Gazette).

Michael B. Isaacs has been named vice president for government and corporate relations at the Providence Journal Company in Rhode Island. In this position, Isaacs is responsible for managing the company's legislative and regulatory matters and its corporate communications. . . . Lee Clark Mitchell (see After Words).
---
Go to: Pre-1950 1950s 1970s 1980s 1990s



| UR Home | Review Contents | Mail |



Copyright 1997, University of Rochester
Maintained by University Public Relations
Last updated 3-14-1997 (jc)