The Rochester Review, University of Rochester, Rochester, New York, USA




Alumni Gazette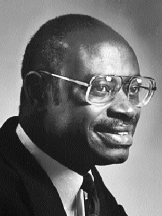 Horace Boyer '73E (PhD)

Are you a fan of that foot-stomping, hand-clapping, body-swaying, organ-pounding, Hallelujah-shouting music known as gospel?

If so, then here's a book for you: How Sweet the Sound: The Golden Age of Gospel (Elliott & Clark Publishing), by Horace Boyer, professor of music at the University of Massachusetts. It's an authoritative history of the music that gave us songs like "Amazing Grace," "Children, Go Where I Send Thee," "Jesus Met the Woman at the Well," "Joshua Fit the Battle of Jericho," "O Happy Day," and "Will the Circle Be Unbroken."

How Sweet the Sound (the title comes from the words to "Amazing Grace," the number-one gospel favorite of all time) traces gospel back to slave songs, Protestant hymns, the blues, and the Pentecostal Movement of the early 20th century. Moving into gospel's "Golden Age" from 1945 to 1955, Boyer profiles legendary figures like Thomas A. Dorsey (the "Father of African American Gospel Music" celebrated in the 1983 documentary Say Amen, Somebody), Clara Ward, the Golden Gate Quartet, James Cleveland, and the inimitable Mahalia Jackson. He also looks at latter-day crossover stars like Della Reese, Lou Rawls, Sam Cooke, Little Richard, Wilson Pickett, and Aretha Franklin.

As a gospel singer of some renown himself, Boyer knew Mahalia Jackson well. He recalls that "when Mahalia sang (she was a full-bodied woman, you know, so that when she moved, a little flesh moved with her), she was almost like a spirit. She was not using the tactics that most professionals use to communicate--and that came across. She was communing with herself; she was finding God in herself. And the minute she found that, it would topple over into song."

He's talking over the phone from his office in Amherst, Massachusetts. Even in casual conversation, his delivery has the power, vitality, and rhythm of an old-time gospel singer. As one of the Boyer Brothers, a duo that enjoyed considerable success in the 1950s and '60s, he was able to pay his way through Bethune-Cookman College, attending classes by day and singing by night. After graduation, he did a stint in the Army and spent four years teaching school in Florida before beginning graduate studies in music theory at Eastman. (He earned a master's degree in music theory in 1964 and completed his doctorate in 1973. Today, he serves on the Eastman Alumni Council.)

When he proposed gospel as the topic for his master's thesis, he says, his professors "didn't even know what gospel was." They realized its impact after requests for copies of his paper poured in from around the country. Just after Boyer earned his doctorate, the University of Massachusetts hired him expressly to teach and direct gospel music.

His standing as a gospel authority was further confirmed in 1987, when more than 40 of his articles appeared in The New Grove Dictionary of American Music, a four-volume encyclopedia that serves as the standard reference in its field. Now, he's the principal advisor for gospel music for the new edition, and he's just signed a contract with Greenwood Press to create a dictionary of black gospel performers. "So now I've got to study all the rest of the people that I didn't include in the book," he says.

When asked about his favorite hymn, he thinks immediately of "Blessed Assurance"-- and obliges, with fervor, to sing the first verse over the phone. (The music was written by Phoebe Knapp and the words by Fanny Crosby in 1873.)

Blessed assurance, Jesus is mine
Oh what a foretaste of glory divine
Heir of salvation, purchase of God
Born of His spirit, and washed in His blood. . . .

To that we can only say, Amen.
---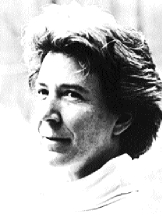 Janice Brown Goldfrank '68

"It's important for women to document what other women do. We need to hold up a mirror of our own experiences so others can see themselves in there and say, 'Hey, I can do that, too.'"

That's Janice Goldfrank speaking. She is the author of just such a mirror, this one tilted toward aspiring home makers--home makers, that is, in the literal sense, as house builders. Making Ourselves at Home: Women Builders and Designers, published in 1995 by Papier-Maché Press, recounts the stories of a number of such home makers. "We don't grow up with an image of ourselves as builders," Goldfrank says. "But a lot of us are out there doing it."

The book is an outgrowth of a 1985 cross-country trip with a female colleague that turned into an oral-history project as the duo began tracking down and interviewing women who were involved in building. In 1990, Goldfrank checked back with the interviewees and decided to pull their stories together for a book.

A professional tradeswoman for 18 years, Goldfrank has done custom woodworking, developed an all-woman carpentry company, run her own general contracting company, and established and directed a nontraditional-job-training program for women.

Creating spaces through designing and building has been her passion all her life, she says. While her contemporaries were still changing their Tiny Tears' didies, Janice Goldfrank was designing the "perfect" house, giving the plans to her mother to keep until she was old enough to build it.

Even in the stacks of Rush Rhees Library--supposedly studying--she was "doodling floor plans," she says. "I took architecture courses, but I always thought that for me to actually design and build a house was just a daydream."

Fast forward about a dozen years from this scene, and you'll find the would-be builder wide awake from her daydream, installing the roof on the emerging Goldfrank homestead. "My husband and I had moved to an area where there was no housing available that would do what we needed--that is, provide the combination of both a home and a space for our custom woodworking and cabinet-making business.

"So our friends said, 'Oh, go ahead and build. It'll be easy. It's not rocket science, you know, and it'll only take you six months.'"

She says that next time around they probably won't listen to those particular friends again: The "only six months" stretched through an entire year (featuring a typical Upstate winter) during which the Goldfranks were "basically living outdoors" in a trailer with no heat or plumbing, she recalls. "We'd bought the land, so we were committed. We had to keep going."

Goldfrank says she learned firsthand about the practical problems the women in her book run into. "And I had had experience as a carpenter and a woodworker, too," she says. "Most of those woman had no experience--and no mentor to turn to for advice. Many of them give up, or come very close to it, simply because they have nowhere to go for help. It's easy to think you are the only woman who has ever had to wend her way through the maze." She hopes her book will offer that much-needed encouragement.

"It can give you enormous satisfaction to finish a house. At a non-intellectual level, you feel as though you have gained control over your life."

Now a twice-published author (she collaborated on an earlier volume on biking in Boston), Goldfrank observes that writing a book is a similar experience to constructing a house. "You collect the components, get some idea of what holds them together, and assemble the parts. And you come up with a product that takes on a life of its own."
---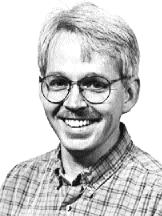 Harry Kestler '79, '85 (PhD)

While much of the rest of the AIDS world focuses on the so-called "cocktails" made by mixing protease inhibitors, Harry Kestler has set his sights in another direction. Head of a research team at the Cleveland Clinic Foundation in Ohio, he has unveiled a "suicide gene" that could lay the groundwork for a vaccine to prevent the disease in the first place.

The suicide gene--a gene taken from the common herpes virus that Kestler's team has spliced into HIV--was introduced to the world in the Proceedings of the National Academy of Science in September. Kestler's findings since then have offered further encouragement: He has found evidence that HIV seems to freely accept the stowaway gene--no small feat, considering the ruthlessness with which HIV casts out even its own DNA when it isn't pulling its weight.

The experimental vaccine uses the same methods that scientists have used successfully in developing vaccines to fight smallpox, polio, measles, and influenza. These vaccines impart resistance by using weakened versions of their respective viruses to cause mild cases --an acceptable trade-off with influenza or measles, but certainly not with AIDS. It's because of this unacceptable risk that Kestler has created a strain of HIV first weakened by the deletion of an HIV gene, followed by the insertion of the herpes gene, which is vulnerable to the drug ganciclovir. If the infection caused by the vaccine becomes too severe, he explains, the suicide gene becomes a sort of bull's-eye sitting on HIV, summoning all the heavy artillery modern medicine can muster to come in for the kill.

Kestler hopes that the suicide gene may also prove useful in treating those already infected with HIV. It's conceivable, he says, that the treatments to kill the altered version of HIV could also kill "innocent bystanders"--nearby cells with normal HIV--in a sort of cellular drive-by shooting.

It's still a long way from an AIDS cure: The treatment has been tested to date only in lab cultures. But Kestler thinks it could be tested on humans in a year and could conceivably be used in the treatment of AIDS patients within three years.

Kestler admits he is going against the tide in his approach to HIV, not always a popular tack to take in the notably conservative world of science. "It's definitely been an uphill battle," he says, "but people are finally starting to come around to the idea."

His counterparts in AIDS research at the University's School of Medicine and Dentistry (incidentally, one of the premier institutions dealing with strategies for treating AIDS), vouch for the significance of his research. "There's a lot of support for this," notes Stephen Dewhurst, an associate professor of microbiology and immunology. "The data clearly show that of all the vaccine candidates now available, this one shows the most promise. It's an approach we can't afford to overlook." Like others, however, he is cautious about the ethical and safety questions involved in testing a live AIDS vaccine on human subjects. Despite the seeming intractability of the disease, Kestler is optimistic that the epidemic eventually will wane as nature takes its course and a variety of treatments is found to treat those already infected. He believes that the sheer brutality of the disease toward its victims-- like a parasite that ensures its own demise by killing its host --will necessarily limit its spread.

Or, as he puts it, "If you're going downtown from the River Campus to the Eastman School, you won't get there if you kill your taxi driver. Especially if you can't drive--and HIV can't drive."
---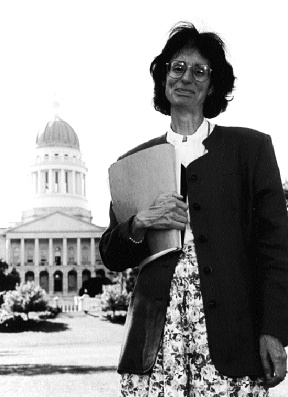 Epidemiologist Kathleen Friend Gensheimer '77M (MD): The State of Main is her patient.

Kathleen Gensheimer well remembers the day the senior boys at a high school in rural Maine made more than 200 little kids sick on homemade cider. She has reason to remember: It was up to her to find out why.

As state epidemiologist-- another way of saying "public-health watchdog"-- Gensheimer is responsible for halting the progress of every illness that sweeps through her home state in suspicious numbers. It's a job that's been described as "part physician, part detective, and all curiosity."

In this case, the culprit wasn't hard to find. It turned out the youngsters had contracted a parasitic infection, cryptosporidiosis, that Gensheimer and her crew found lurking in the unpasteurized cider the seniors had whomped up as a treat for the younger kids. What made the case unusual was that the relatively rare parasite had previously been detected only in drinking water, never before in a food product.

"It was a satisfying investigation," says Gensheimer, "because we were rapidly able to identify the cause of the outbreak and to fit all the pieces together."

This doesn't happen all the time, she admits. Usually, Gensheimer says, you can identify the cause of an outbreak in only about half the cases. Some infections just die off on their own before an answer is found. "And that's very frustrating because a lot of work goes into the investigation--and it's also frustrating to the public when you can't tell them what happened."

But Gensheimer measures success not simply by numbers of outbreaks thwarted but also by new safety standards put in place as a result of incidents like the aforementioned cider scare.

After 16 years in Maine, she is still a newcomer to many long-time residents, and she must pick her battles carefully. She says she's still waging a longstanding campaign requiring the pasteurization of all milk sold in retail stores. Gensheimer has so far been unable to persuade lawmakers to forbid the selling of unpasteurized milk, even though a number of Maine staters have fallen ill because of it.

Pressing for such legislation, in a state where rugged individualism is dogma, has earned her the nickname "Dr. Gunslinger," given her by small-dairy farmers who would be affected by the pasteurization law.

"Kathy definitely takes a lot of hard hits, especially when the public hears about an outbreak and wants someone to do something to stop it," says one of her colleagues. "But that goes with the job. Sometimes epidemiology simply cannot come up with the common link. But whether she has the answers or not, she never leaves a stone unturned."

Gensheimer is finding more and more of her unturned stones lying outside Maine's borders. People and products move rapidly across international and state lines, and with them, she points out, a host of infectious diseases.

"It is pertinent these days to look at things as regional and national problems," she says. "Because of limited resources, individual states can't do a lot to deal with far-reaching issues involving distant parts of the globe."
---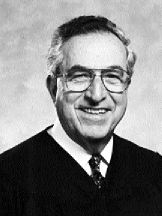 Michael Telesca '52

International terrorists face a number of occupational hazards--retaliatory strikes, undercover agents, hair-trigger bombs, and the like. Just last year, Congress created another threat, with a law establishing the U.S. Alien Terrorist Removal Court. The key message: If you're a resident alien found to be engaging in terrorist activities, you're deported fast, few questions asked.

Among the five judges appointed to the court is Michael Telesca, a much respected federal district-court judge since 1982 and chief judge of the 17-county Western District of New York from 1989 to 1995. His new appointment, which was made by Supreme Court Chief Justice William Rehnquist, creates additional duties for Telesca along with his regular work as a federal judge.

"It's a tough job," he says of his new post. Still, as the saying goes, someone's got to do it--particularly when someone is called upon by William Rehnquist. "I'm honored that the chief justice asked me to serve," says Telesca. "The daunting task is that this is brand-new territory."

In making their decisions under the new law, the judges are empowered to review highly classified information and matters of national security. If national security is thought to be paramount, they may seal evidence or even withhold it from a defendant, in what Telesca calls "a very streamlined civil proceeding."

Because the law has yet to be tested, he says, "the question is how much of the evidence may be sealed. Great latitude is given to us." What concerns him, he continues, is balancing the government's need to protect national security interests against the defendants' right to know the basis of the charges against them. "As a federal judge, I have to be sensitive to constitutional implications," he says. "The first 10 amendments are really any federal judge's marching orders." Surrounded by shelves of massive law books on the walls of his chambers, he holds up a pamphlet-sized copy of the Constitution that he keeps on his desk.

"This is the smallest book in the house and it's really the most important to me."
---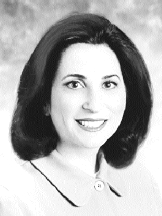 Susan Bass Levin '72

Susan Bass Levin '72, the mayor and chief executive officer of Cherry Hill, New Jersey, is expected, pundits say, to "go places."

"Cherry Hill's Levin reaches for political summit," posited the headline of one New Jersey journal, The Inquirer. "Will she or won't she run?" queried the Asbury Park Press in December 1996. The Press went on to say that Levin's "proven ability as a campaigner and fundraiser could make her a formidable candidate in a tough race for governor."

Levin, a Democrat, has been mayor of suburban Cherry Hill since 1987. Responsibility for the largest suburban community in southern New Jersey makes her as much a corporate manager as a political mayor--in her own words, "a CEO of a $45 million enterprise with 300 employees."

She chaired the state's Clinton/Gore campaign last year and is on the Democratic National Committee Finance Board.

Her list of board memberships is lengthy. And her list of awards and "Woman of . . ." citations (including inclusion on the New Jersey Journal's list of the state's "50 most interesting people") is almost equally lengthy.

Levin admits she "loves politics." She entered local government in 1985, running for a seat on the town council at the behest of local party leaders. "I had been involved in lots of community activities," she says, "my children's school, local charities. . . . I was president of the New Jersey Association of Woman Business Owners. But it became very clear to me that in order to get any problems solved, I really had to look toward government."

She was chosen president of the town council, elected mayor in 1987, and reelected in both 1991 and 1995. "I made a commitment to stay at the local level while my children were young," she says. "I didn't want to be involved in anything that would take me away over-night."

Although some have called her style as a politician "abrasive," Levin describes herself as "tough but fair." "I don't sugarcoat things," she says. "Words don't get the job done."

New Jersey is a politically active state, Levin says. As the mayor of the "largest town in South Jersey," she says proudly, "it's given me the opportunity to work for the national party." Active in both the 1992 and 1996 national elections, Levin has met the president and vice president and hazards a guess that Al Gore will probably run in the next national election.

"It's all very satisfying," she says. "And now that my children are almost grown, I feel I can begin considering exactly what would be the right next step."

Watch out, New Jersey!
---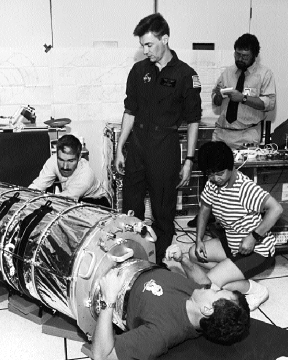 Astronaut-in-training Jim Pawelczyk '82 (standing, center) participating in "lower-body negative pressure training"

What does it feel like to be in training as an astronaut? To realize the wildest dreams of millions of people (not to mention a certain highly imaginative six-year-old comic- strip character known as Calvin)?

When you're a real astronaut, you can't get too carried away, figuratively speaking, because you're about to get carried away literally--about 200 miles into space. That's the perspective of Jim Pawelczyk, who stands a 50/50 chance of flying on the Space Shuttle Columbia for the Neurolab mission next year. (If so, he'll be the University's second high-flying alumnus: Astronaut Ed Gibson '59 set an American record for space travel with 84 days in orbit.)

"It's certainly not a thing that you become just overwhelmed with," says Pawelczyk. Then again, he adds, "I do have a recurring feeling that work isn't supposed to be this much fun."

The 16-day Neurolab mission, scheduled for March 1998, is dedicated to research on the nervous system and on behavior. Investigative teams from nine countries will conduct some 26 studies in what NASA calls "the microgravity environment of space." It's a joint venture of seven U.S. research agencies and six international space agencies--those of Canada, Europe, France, Germany, Japan, and the United States.

Right now, Pawelczyk is in Houston undergoing a two-year training period at the Johnson Space Center. (He's on leave from Penn State, where he's an assistant professor of physiology and kinesiology.) "The experience is very much like going back to college," he reports. "It's like sharing mini-sabbaticals with different researchers in areas related to mine. And then there's the whole aspect of learning how to work in the Space Shuttle and its lab environment. It's a lot of studying that I would not normally be doing."

Officially, he's one of four scientists in training as "payload specialists." At this writing, he was to find out in a few weeks whether he'll be among the Shuttle's seven crew members--as one of two payload specialists who will help guide experiments in the pressurized laboratory module known as "Spacelab," located in the cargo bay. The two alternates will serve as backups who, although earthbound, will still play an important role in communicating between investigators on Columbia and research teams on the ground in Houston. (As anyone knows who has ever watched a space launch-- or Apollo 13, for that matter-- a lot of work goes on at Mission Control.)

Pawelczyk says he got the job because of his research interests. "Basically, I study the neural control for the cardiovascular system, and I'm a co-investigator for some of the experiments that will fly on the mission. We're studying a problem that is fairly common with astronaut crews -- a change in blood pressure that occurs after flight. It shows up in about 70 percent of flight personnel: They're unable to stand up through a 10-minute period, although the problem seems to pretty well sort itself out within 24 to 28 hours." (Researchers suspect that the body's release of norepinephrine changes with flight, causing blood vessels to constrict.)

How does one go about getting a dream job as an astronaut? Pawelczyk says that, as far as the Neurolab mission is concerned, a candidate must have "a diversity of experience in terms of research. Most people who end up doing this type of task have a series of complementary skills. In my case, they would be cardiovascular research, a knowledge of neurophysiology and electrophysiology, and a good background in computer-based applications. It amounts to being in a way a Renaissance scientist, you might say."

Calvin, are you listening?

Contributed by Denise Bolger Kovnat, Kathy Quinn Thomas, Steve Bradt, and Sally Parker




| UR Home | Review Contents | Mail |



Copyright 1997, University of Rochester
Maintained by University Public Relations
Last updated 3-28-1997 (jc)