University Spirit
Meet Rocky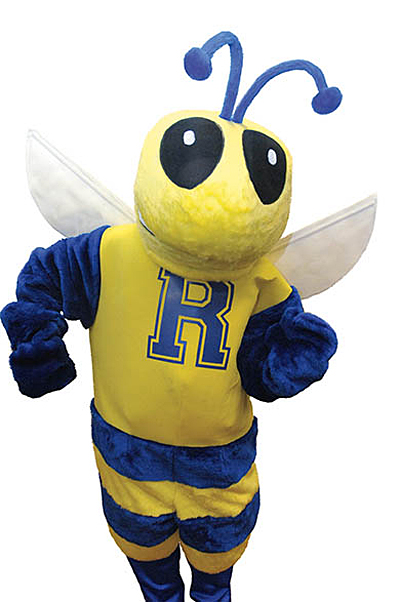 Yellowjacket fans have a new athletics ambassador buzzing on the sidelines, sidecourts, and in the stands. Rocky, the newly made-over Yellowjacket mascot, made his debut—with a freshly minted name and costume—this winter.
The arrival of Rocky follows a nearly year-long initiative to recast the athletics emblem, including a series of online votes to replace and rename URBee, the longtime mascot that has been the public face of the Yellowjackets since the early 1980s.
More than 3,400 students, faculty, and staff voted to retire URBee and replace him with a more intimidating representative.
Rocky—whose name was selected in an online vote of six options that had been winnowed down from 1,156 submissions—was introduced to a roaring Palestra audience in February. At the ceremony, URBee was formally retired and given the honorific title of mascot emeritus.