Commencement
Graduates Receive Advice from the Heart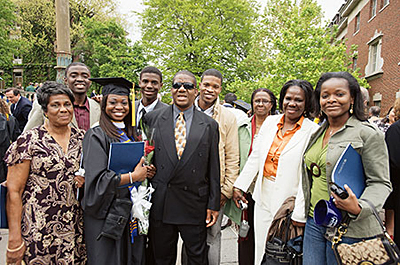 Follow your dreams, but not alone—that was the message from speakers addressing the Class of 2008 this spring.
"Our human connections—with families and partners and friends—are the most important connections any of us will ever make," Xerox Corp. CEO and Chair Anne Mulcahy told graduates and those celebrating with them during the 158th Arts, Sciences & Engineering commencement. "At the end of your life, you will never regret not having passed one more test, not getting one more promotion, not closing one more deal. These are all transitory victories."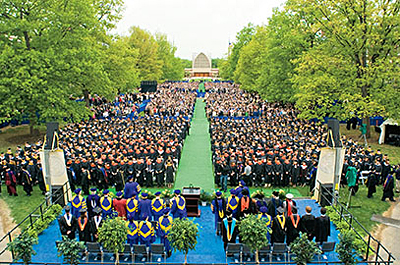 At the end of her address, Mulcahy announced a $1 million gift from Xerox to the James P. Wilmot Cancer Center. Mulcahy and legal scholar Arthur Miller '56 received honorary degrees of doctor of laws at the Arts, Sciences & Engineering ceremony, and J. Peter Simon, cochairman of William E. Simon and Sons and chair of the Simon School's Executive Advisory Committee, received an honorary doctor of laws degree at the Simon School's ceremony.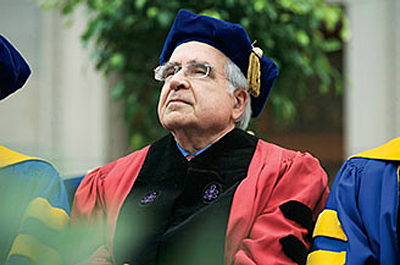 Across all its units, the University awarded 2,553 bachelor's, master's, and doctoral degrees this spring.
For more, visit the Commencement site.