In Review
PRESIDENTIAL SYMPOSIUM
Celebrating the Power of Innovation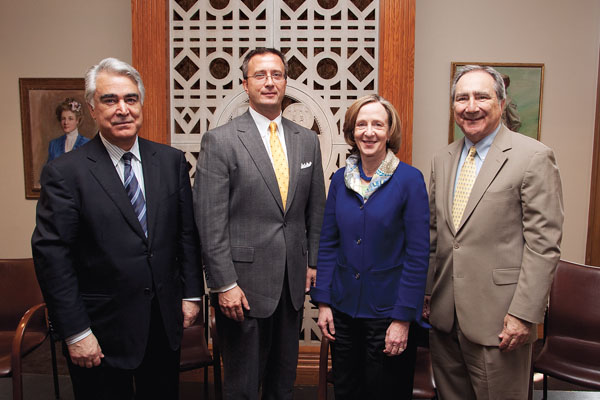 As the president of MIT, Susan Hockfield '73 has a unique vantage point in championing the role that research universities play in sparking innovative ideas, technologies, and economic policies.
During a special spring Presidential Symposium titled "Innovation in the 21st Century," Hockfield emphasized that universities can do four specific things to support innovation: foster a culture of entrepreneurship; disseminate models of innovation ecosystems; accelerate a new wave of innovation by promoting basic research in emerging fields; and be active in discussions of national policy.
"It's going to be important for this nation to run a new cycle of the innovation economy," Hockfield said. And where will the new jobs in that economy come from? "Research universities."
Hockfield, who was named president of MIT in 2004, was one of three panelists who shared their insights about innovation during the symposium, hosted by President Joel Seligman, who began the series in 2005. Joining her were Arunas Chesonis '91S (MBA), '99 (Honorary), a University trustee and chairman and CEO of PAETEC Holding Corp.; and Antonio Perez '09 (Honorary), the chairman and CEO of Eastman Kodak Co. Trustee Hugo Sonnenschein '61, the president emeritus of the University of Chicago, moderated the discussion.