Tribute
TRIBUTE
Leaders and Benefactors: Gilbert McCurdy and Max Farash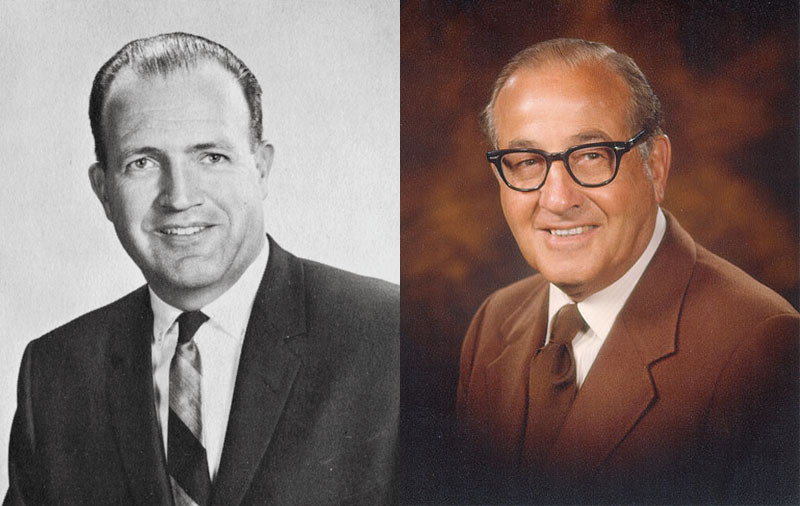 Two longtime members of the University family—former trustees Gilbert McCurdy and Max Farash—died in February.
McCurdy, the grandson of the founder of the family's downtown department store, served as a trustee from 1971 to 1993 and was elected a life trustee in 1997. He died February 16 at the age of 87. A noted leader in the business and philanthropic communities of Rochester, he served as chairman and CEO of McCurdy's from 1962 to 1992. He's remembered as a passionate booster of downtown Rochester, having been instrumental in the development of Midtown Plaza, the first downtown enclosed shopping mall in the United States.
For more than half a century, McCurdy and his family have been generous supporters of the University. The River Campus Interfaith Chapel was a gift of the family in the 1960s, and McCurdy and his wife, Katherine Babcock McCurdy, made many gifts to the Memorial Art Gallery, the Eastman School, and to Arts, Sciences, and Engineering.
Farash, the founder of Farash Corp., one of the largest real estate development companies in western New York, died February 28 at the age of 95. A trustee from 1982 to 1985, Farash was also a generous supporter of the University, with a particular interest in the Simon School and the Eastman Institute for Oral Health.