Class Notes
TRIBUTE
Cyrus Hoy: Inspiring Mentor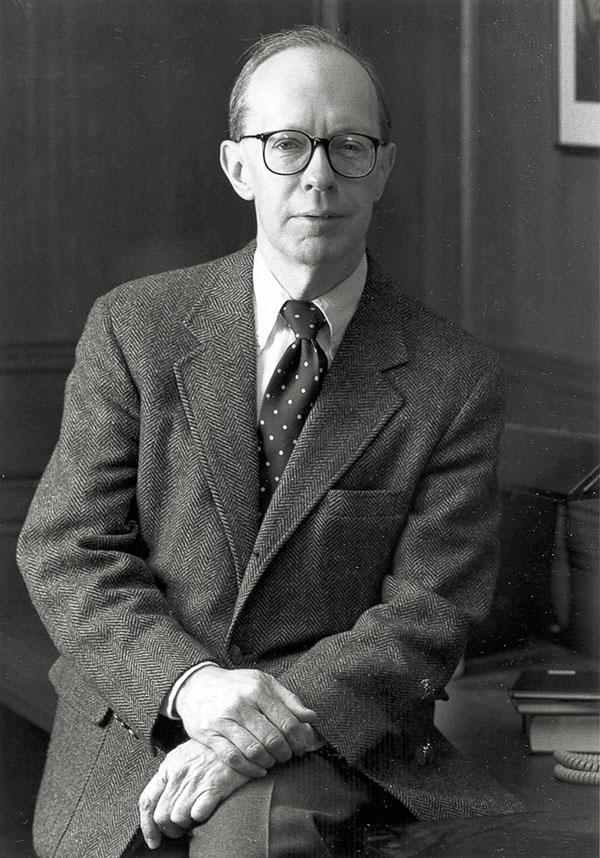 In 1980, during my first year of graduate study in the English department, Cyrus Hoy was interviewed by a reporter from the Campus Times about his just-published four-volume Introductions, Notes, and Commentaries to Texts in "The Dramatic Works of Thomas Dekker," edited with Fredson Bowers. Two things about the CT article remain in my memory after three decades: Cyrus was quoted as saying, with mischievous humility, that probably few people would have the Dekker edition on their bookshelves. And the reporter described him as "piquant."
Then, as now, I wondered what the writer had in mind. Tart? Sharply provocative, stimulating? Critical and biting? Cyrus could be all those things, although his criticisms were invariably humane no matter how pointed. When I met with him in his office to discuss the first chapter of my dissertation—30 pages of my best ideas—he said, "Patrick, sometimes you sound like you don't know what you're talking about." And then he laughed as he often did, close-mouthed and high-pitched, bouncing slightly in his chair. I didn't laugh with him, but I got the point. (I threw out the chapter.) Somehow, that felt like an act of fatherly kindness. I don't know if Cyrus was really piquant, but he was certainly charming.
And brilliant. His knowledge of literature and the arts was encyclopedic, and not only in his area of specialty, the English Renaissance, but on an impressively wide range of topics. He was a scholar's scholar: nearly single-mindedly devoted to learning and the life of the mind. And he wrote the most beautiful prose. We graduate students were a little in awe of him, actually. Faculty reminded us that when W. W. Norton & Company wanted an editor for their critical edition of the play, they selected Cyrus to edit Hamlet.
Cyrus, who was the John B. Trevor Professor Emeritus of English, retired from teaching in 1994 and died in April. He was an inspired and inspiring mentor, and I and many others are fortunate to have known and learned from him.
—Patrick Scanlon '84 (PhD)
---
Scanlon is a professor in the department of communication at the Rochester Institute of Technology.