In Review
CAMPUS GROWTH
A New Home for the Warner School
Scheduled to open in 2013, Raymond F. LeChase Hall is the first building project on the Wilson Quadrangle in 30 years.
By Kathleen McGarvey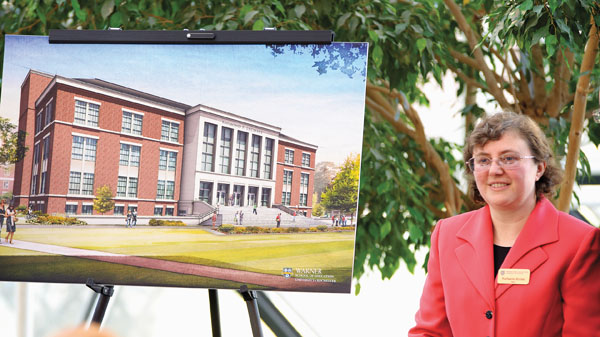 When Warner School students begin the spring semester in 2013, they'll take their classroom seats in a brand-new building: Raymond F. LeChase Hall.
The first new building on the Wilson Quadrangle on the River Campus since Wilson Commons opened 30 years ago, the four-story hall will provide a unified home for the Warner School, which currently has an administrative home in Dewey Hall on the Eastman Quadrangle. The new building will feature an expansive suite of 14 classrooms on the first floor designed to serve the College during the day and the Warner School in the evening, providing an efficient solution to a critical need for classroom space on the River Campus. Additional classrooms, offices, and spaces designed to support the professional development of teachers and educational research and reform work will fill the other three floors.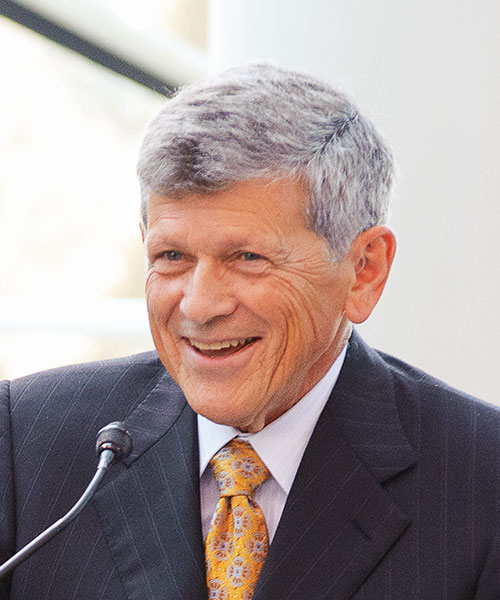 "My family and I are honored to be part of this new facility," says R. Wayne LeChase, a University trustee. He and his wife, Beverly, made a $3.5 million commitment to the University in recognition of the role education plays in improving lives and strengthening the community. The building will be named in honor of LeChase's father, the founder of LeChase Construction Services, who was a Rochester construction pioneer, a noted philan-thropist, and a dedicated supporter of education.
Raffaella Borasi, dean of the Warner School, says the new building will provide opportunities for Warner faculty and students. "This building will create an environment that will not only support teaching and learning, but allow us to work collaboratively with each other and the community to research complex education problems and forge effective solutions."
The fastest growing academic division at the University, the Warner School has seen its student enrollment double over the past decade. During the same span, the school's support from state and federal grants has more than doubled, and its overall budget and the number of fully funded doctoral students have tripled. The school currently has more than 600 full- and part-time graduate students and 60 faculty and staff members. The new building is expected to allow for up to an additional 20 percent growth.