In Review
COMMENCEMENT
Blue + Yellow = Green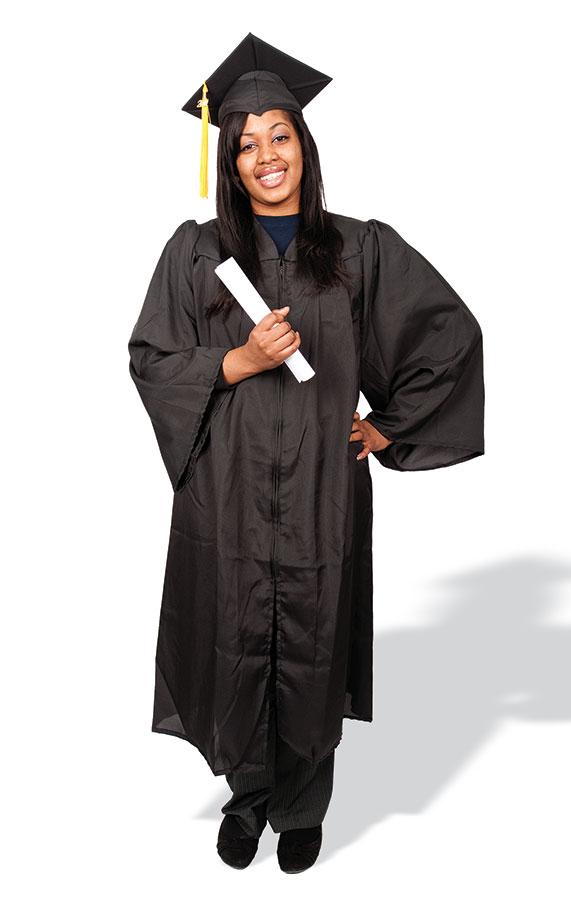 When Rochester students don their graduation caps and gowns this spring, they'll be doing more than marking their academic success—they'll be showing off their environmental smarts, too.
Bachelor's and master's degree candidates will be wearing regalia made of 100 percent post-consumer recycled bottles. It takes an average of 23 bottles to make each gown. With more than 1,500 gowns sold at the University's bookstores each graduation season, 34,500 bottles will be repurposed to dress Rochester graduates.
Not only are the gowns "better for the environment, but the fabric actually feels softer and more comfortable than what we've used for previous commencement ceremonies," says Maria Ferrante, general manager of the bookstores.
And for graduates who want to take recycling one step further, they can drop their gowns off at the bookstore after they've finished with them so they can be recycled into new fabric.
—Melissa Greco Lopes