Notables
TRIBUTE
Margaret Bond '47: Gave 'Voice' to Review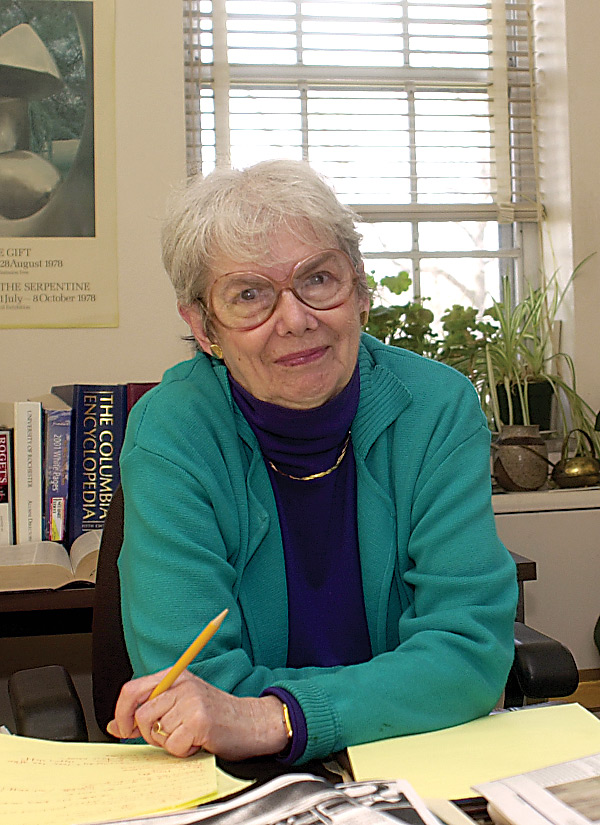 Margaret Bond '47, whose nearly 60-year connection to the University spanned from her days as an undergraduate in the College for Women on the Prince Street Campus to helping shape the institutional "voice" of Rochester for alumni across the country, died March 5. She was 87.
Bond–who began working for the University in 1947, the fall after she graduated with honors as a French major–served as editor of Rochester Review from 1979 until her retirement in 2001. Before that, she directed public relations for the Memorial Art Gallery from 1965 to 1979.
In reflecting on Bond's career at Rochester, Robert Kraus '71, a former associate vice president for University public relations, noted in 2001 that her dedication as an editor and her commitment to the University culminated in an editorial "voice" for the University's flagship magazine that captured the spirt of the University and its alumni, faculty, students, and staff.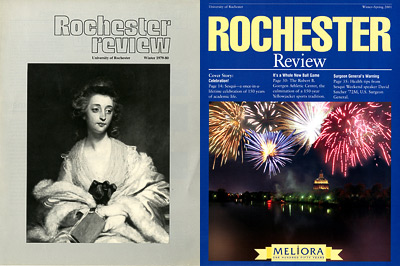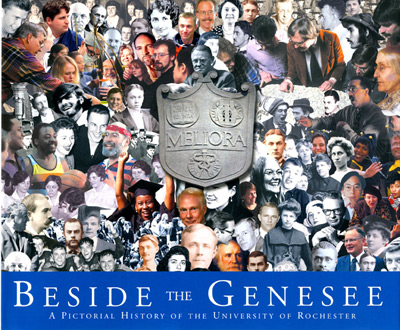 "What Margaret has done to and with her various writers over the years–made them sound better than they would have on their own–she has done, in a way, with the University. She has shown the institution truthfully, but in its very best light, to Review readers. For us in the public relations office, she served as the ultimate authority on style, grammar, and good taste. With an unerring eye for editorial detail, she kept us all honest. In sum, she was an editor who simply would not settle. That was a benefit to all of us."
Born on Nov. 17, 1925, to Rochester alumni, Bond was a Rochester native who lived most of her life in the 19th Ward. After graduation, "Bondie," as she was known to her classmates, began her career as a library assistant, an assistant to the executive secretary of the Alumnae Office, and as a secretary in the Registrar's Office, all at the women's college on Prince Street. In 1951, she moved to the central University administration's public relations office. Joining the staff as a secretary, she was promoted to the position of assistant to the director and eventually to the post of assistant director, a role that allowed her to hone her skills as a writer, editor, and public relations administrator.
At the Memorial Art Gallery, Bond supervised public information and publications and edited Gallery Notes, a monthly publication for friends of the gallery.
In her tenure as editor of Review, Bond oversaw 71 issues in 22 years. She also oversaw the production of Currents as well as several other University publications. To mark the University's sesquicentennial celebration in 2000, Bond edited a pictorial history, Beside the Genesee, written by Jan LaMartina Waxman '81N, that earned national recognition. Editing the book was the equivalent of taking on a second full-time job, Kraus noted, but Bond's editorial acumen and comprehensive understanding of University history made her uniquely qualified for the task.
In an interview with the Campus Times in 2001, Bond was reminded that she had an unusually long perspective from which to gauge the University and the changes it experienced in the 20th century, a period in which Rochester grew from a prominent regional research university to an internationally recognized institution.
"The institution really reflects . . . major changes we have seen in the world, in society, in our body of knowledge and higher education," she told writer Todd Hildebrandt '03. And she described her front-row seat to those changes as "a privilege" because she had been able "to watch [the] institution blossom."
Bond is survived by her brother, Edwin, and her nieces, Debbie and Marcy, and her nephews, David '84, '92 (MS), Paul, Michael, and Stephen '89, '94S (MBA). Her brother, Wilson '51, died before her.
Friends may call at the Leo M. Bean and Sons Funeral Home, 2771 Chili Ave., from 10 a.m. to noon Saturday, March 16. A prayer service will follow.
—Scott Hauser
Read more from the Memorial Art Gallery.
Read Bond's death notice in the Democrat and Chronicle.
---
Hauser is editor of Rochester Review.