The University's Strategic Plan 2013–2018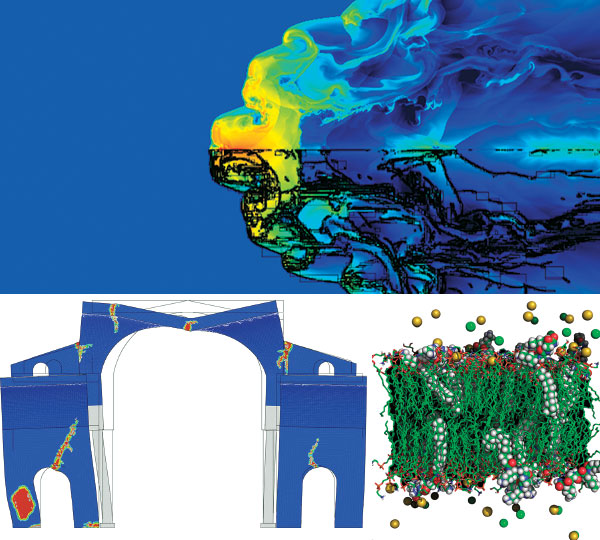 United States research universities today are among this nation's greatest comparative advantages—centers of innovation, creativity, and training of new generations of leaders, professionals, artists, and scholars. As former Columbia University Provost Jonathan Cole memorably wrote in The Great American University:
[I]t is the thousands of scientists, scholars, and administrators who have been dedicated to their work on a daily basis that have truly put our universities at the top. Their ambition to excel and their fierce competitiveness to be "the best" have led American research universities to become the engine of our prosperity. The laser, magnetic resonance imaging, FM radio, the algorithm for Google searches, Global Positioning Systems, DNA fingerprinting, fetal monitoring, scientific cattle breeding, advanced methods of surveying public opinion . . . all had their origins in America's research universities, as did tens of thousands of other inventions, devices, medical miracles, and ideas that have transformed the world. In the future, virtually every new industry will depend on research conducted at America's universities. . . . The universities have evolved into creative machines unlike any other that we have known in our history—cranking out discoveries in a society increasingly dependent on knowledge as its source for its growth.
That research enterprise, placed firmly in a residential educational setting, also contributes immeasurably to the strengths and distinctiveness of undergraduate education.
Other nations throughout the world increasingly are competing with the United States research university model. Several nations, including China, India, Brazil, and Singapore, are making enormous investments in research universities that are transforming global higher education in ways that both provide challenges and opportunities. International universities compete for outstanding faculty, but they also partner with research universities in the United States to provide increased support for global collaborative research.
We begin this period with a comparative advantage in undergraduate and graduate education. For the foreseeable future, we anticipate an acceleration of outstanding domestic and international students seeking admission to the most academically successful United States universities and colleges.
At the University, our largest undergraduate program in Arts, Sciences & Engineering in recent years has seen validation of our approach in the systematic growth of its applications, quality measures, and diversity. We believe that the ever higher level of outstanding applicants is consistent with a widespread belief that higher education is a fundamentally important investment in students' futures and that education at a leading research university or college is the best type of educational investment.
Our opportunity in the 21st century is to accelerate our progress by building on our greatest strengths—our faculty, our outstanding academic departments and schools, and our multidisciplinary programs.
Our challenge is to harmonize these strengths with our resources. The University today has approximately 2,500 faculty and more than 10,000 students in seven schools, with a total annual budget of approximately $3.0 billion and net assets also of approximately $3.0 billion. Compared to our key peer group of private universities with medical centers who are members of the Association of American Universities (AAU), we are smaller in terms of total students, tenured and tenure-track faculty, and aggregate endowment.
We intend throughout the next five years to focus on enhanced support for our faculty and students and to develop additional support for existing and future programs where we particularly can make a difference in the quality of our research, scholarship, learning, clinical care, and the creative arts consistent with our resources.
The Digital Revolution
Advances in information technology are having an immense impact on all aspects of university life. Throughout the University, the transition to a digital future is well advanced. Faculty, students, and information services have been particularly affected by the digital revolution. Increasingly, faculty and students rely on digital rather than hard copy resources. New data management systems already have transformed our ability to reach out to our alumni and in the future will give us critical management tools to better employ financial reporting and student information systems.
Profound changes are also being driven by the explosion in the availability of data and the tools to deal with data. In 2013, Science Daily estimated that approximately 90 percent of the world's data have been generated in the past two years. The University is responding to this challenge by investing in the emergent discipline of data science and the high-performance computing resources it requires.
In 2008 we created the Center for Integrated Research Computing through a collaboration between the River Campus and Medical Center faculties and administrators. Today the center includes 650 faculty, students, and research staff from more than 40 departments supporting computational and data-intensive research activities.
For the University as a whole, the creation of an internationally distinguished campus-wide Institute for Data Science is a top priority. Initially the institute will focus on three domains for research: predictive health analytics, cognitive systems, and analytics on demand. In data science, we build on enormous strengths, including the Health Sciences Center for Computational Innovation, the Department of Computer Science in Arts, Sciences & Engineering, biostatistics in the School of Medicine and Dentistry, historic achievements in machine learning and artificial intelligence, and more than 100 principal investigators who have been awarded $307 million in research relying in part upon high-performance computation during the past three years. Between 2013 and 2018, the further development of a University-wide data science program will include expanding faculty across several schools by 20 tenured and tenure-track professors and constructing a new facility to bridge data science across critical disciplines.
Rapid changes in technology are driving changes in the new curriculum. Arts, Sciences & Engineering has introduced new programs in digital media studies, computer science, and a biomedical engineering master's degree with a concentration in medical technology innovation; developed humanities laboratories to introduce students to the use of technology in the service of humanities scholarship; and currently is developing an increasing number of experiential learning components in traditional courses, including more active use of online resources to assist students in entry-level courses. The School of Medicine and Dentistry has begun a transition to an online/iPad–based curriculum. The Simon School is developing programs in data analytics.
Equally important changes are taking place in the way we deliver education. We envision major opportunities for master's and certificate programs that employ online formats. This has already begun. For example, our School of Nursing has had success offering hybrid courses combining online and in-class teaching. For the 2012 academic year, 32 percent of all courses in nursing and 28 percent of the school's tuition revenue came from online courses. In the new generation of strategic plans, the school intends to amplify its online efforts. Other schools, including Arts, Sciences & Engineering, the Warner School of Education, the Eastman School of Music, and the Simon Business School, will increase or begin online programs.
For undergraduate programs we believe that the current residential teaching model will remain dominant for the foreseeable future, and that ensuring its continued high quality is a key to our future success. But we anticipate that the residential undergraduate teaching model will evolve during the next five years at research universities such as Rochester with increased complementary use of new technology in undergraduate teaching and ancillary programs, allowing faculty to devote more time to working with students in laboratories, workshops, and discussion sessions rather than lecture formats.
International Engagement
Major universities are increasingly global institutions, drawing students from all over the world, competing internationally for the most talented faculty, and establishing international partnerships that extend their potency in research.
Substantial international engagement is an indispensable part of a first-rate undergraduate and graduate education, providing diversity for our students that will mirror future employment and life experiences, and strengthening our financial base. Knowledge knows no boundaries. In the 21st century the most successful higher education programs will be those that have a global reach.
We are already a university characterized by a global student body and faculty and a growing number of international programs.
Our enrollment of international graduates and undergraduates has grown from 1,050 students in fall 2000 (13 percent) to 2,080 students in fall 2012 (20 percent). International undergraduate enrollment in Arts, Sciences & Engineering notably has increased, from 2.8 percent of the entering class in fall 2004 to an expected 19 percent this fall.
The percentage of our tenure-track faculty that is foreign born similarly has grown from 8 percent in 2008 to 11 percent in 2012.
We anticipate that the next five years will be a period of increasing international engagement for the University, principally in the expansion of international partnerships in research and in the expansion of opportunities for our students to study and work abroad. We have already taken steps to establish strong research linkages with emerging major universities in China, Hong Kong, and Singapore, and the Medical Center has completed a memorandum of understanding for educational programs with the Apollo Hospital Group, one of the largest health care systems in India. We are undertaking a major expansion of study abroad opportunities in Asia, Africa, and the South Pacific, mainly through exchange programs.
Fundamental Challenges
During the next five years, three fundamental challenges will dwarf all others at the University: the transformation of health care, the decline of sponsored research, and the cost of higher education.
The Transformation of Health Care
The American health care system faces mounting pressures for cost containment, quality improvement, and public accountability. The 2008–09 recession and the subsequent enactment of the Affordable Care Act have initiated fundamental change in the health care system. This transformation includes consolidation of hospitals and the development of broad health care systems in which incentives are shifted from the current dominant fee-for-service model to bundled or population-based annual fee or "capitated" models that reward the combination of better service and lower cost rather than high procedure volume. It is reasonable to anticipate that there will be significant future reductions in third-party payor support for our hospitals and physicians as a result of implementation of lower cost insurance products through health care exchanges and a systematic effort to "bend the cost curve" in Medicare and Medicaid. As a result of these changes, the Medical Center faces substantial financial challenges to its clinical enterprise. Health care reform portends fundamental change in the way hospitals deliver care, the way clinicians are trained, scientists discover therapies and cures, and insurance companies and health care providers compete in offering health insurance.
The University long has had a major role in health care through its hospitals, School of Medicine and Dentistry, School of Nursing, and health care research programs. Approximately 83 percent of the consolidated University $3.0 billion budget in 2013 originated in the Medical Center. Sixty-eight percent of the overall University budget involved patient care.
The Medical Center's objective in the next five years is to change the way it cares for patients by developing an integrated system of robust services across the health care continuum that delivers the highest quality care at the lowest cost. The Medical Center will continue evidence-based practices to provide the highest quality of care to its community; develop research programs of excellence to accelerate discovery; adopt new skills and competencies for practitioners; and help evolve its educational system to meet the demands of a transformed health care landscape.
Sponsored Research
In the 2011–12 academic year, 14 percent of the University's overall budget, or $348 million, originated in federal, state, and corporate and foundation sponsored research. The majority of this total came from federally sponsored research programs, most significantly the National Institutes of Health, National Science Foundation, and Department of Energy.
The decline in support for sponsored research has affected all aspects of research throughout the University. In the School of Medicine and Dentistry, which in 2013 was awarded $132 million from NIH, reliance on institutional support for sponsored research recently has ranged between 40 and 45 percent of the school's budget. As real dollar support for sponsored research has declined, the school increasingly must rely on its endowment (which is smaller than many of our AAU peers with medical centers) and margin transfers from Strong Memorial Hospital.
The school today is developing a comprehensive plan to address how best to diversify its funding sources and otherwise respond to a probable period of stagnant federally sponsored research support.
Other parts of the University reliant on sponsored research such as the Laboratory for Laser Energetics have developed similar contingency plans.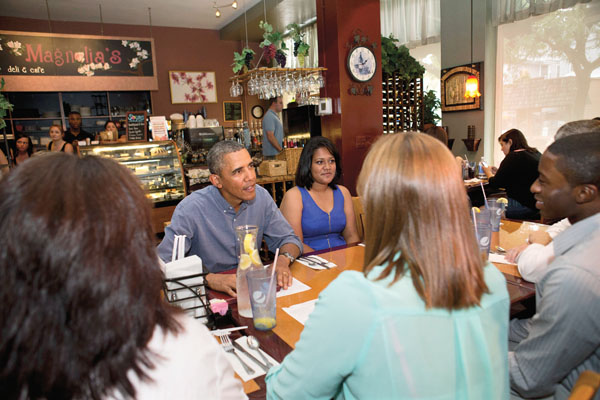 The Cost of Higher Education
We cannot be complacent about the high cost of education at our University, particularly for undergraduates. In recent years, the rising cost of higher education has been a focus of intense public discourse. In the 2012 national elections, for example, both leading political parties emphasized reducing the rate of increase or absolute cost of higher education. In August 2013, President Barack Obama proposed linking federal financial aid to students to college and higher education quality metrics.
These types of initiatives have prompted research universities to engage in systematic efforts to achieve greater cost efficiency and reduction in the rate of increase of undergraduate tuition. The University has been unrelenting in its efforts to be cost efficient and to moderate the rate of tuition increases. Between 2004 and 2008, for example, the rate of tuition increases at our schools, when adjusted for inflation, averaged 4.2 percent; during the last five years, inflation-adjusted tuition increases have averaged 2.1 percent at Rochester. During the period of our next generation of strategic plans, the University's commitment to cost efficiency will continue to be unswerving.
We, however, do not believe that online or for-profit education will be an effective substitute for the residential model used in our undergraduate programs—even if some believe that there are potential cost savings—because of the fundamental differences in the quality of these programs and the lesser success in online and for-profit institutions in graduation and job placement. We believe that the recent growth in for-profit educational institutions and generally increased use of online teaching models such as MOOCs (massive open online courses), along with declining state support for public universities, will continue to widen the gap between the most outstanding research universities and liberal arts colleges and other postsecondary institutions.