The University's Strategic Plan 2013–2018
University Objectives and Goals for 2018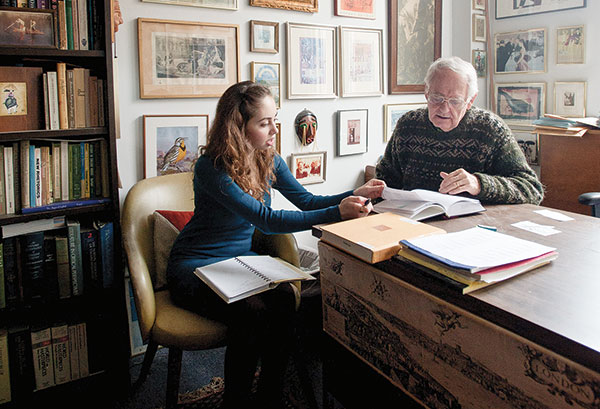 We unequivocally are committed to being an institution that emphasizes the greatest possible quality in our academic, clinical, professional, and creative arts programs consistent with cost efficiency. We seek to be:
One of the nation's leading research universities
Our fundamental objective is to strengthen our position as one of this nation's leading research universities. At Rochester this means strength not only in research, but also as a university that is strong in liberal arts undergraduate education, professional training in the schools of business, education, medicine and nursing, outstanding clinical care throughout our health system, and commitment to the creative arts exemplified by the Eastman School of Music.
For the entire University, the recruitment, support, and retention of the most accomplished and diverse administrative leadership, faculty, students, and staff is a top priority.
A top University priority will be the creation of the Institute for Data Science, the expansion of data science faculty and programs across the University, and the construction of a new data science facility.
We will implement a University Research Strategic Plan to strengthen the vitality of the research mission at the University. Among other topics that will be addressed by the plan will be Research Foundations for a Healthier Society; Light and Sound; and Energy and the Environment.
We will emphasize improving infrastructure and renovating classrooms, laboratories, and library space to provide our faculty, students, and staff with state-of-the-art facilities.
A University that Emphasizes Quality Education
We will continue to strengthen undergraduate, graduate, and professional education.
Arts, Sciences & Engineering will build on its momentum in residential education to enhance its curriculum by adding new majors, including, subject to faculty approval, a new undergraduate business degree developed with the Simon Business School; teaching, learning, and research opportunities that employ digital technology; increasing student retention; opportunities for student research; and strengthening career preparation. By 2018, Arts, Sciences & Engineering will increase its faculty from approximately 350 to 380; increase its two-score equivalent SATs for entering students from 1368 to at least 1400; increase applications from approximately 16,000 to 20,000; and increase six-year student graduation rates from 85.6 percent to 88 percent.
The School of Medicine and Dentistry will implement the Institute for Innovative Education to provide education across the entire Medical Center and better employ information technology in medical education. The institute will oversee state-of-the-art education programs and the development of a new simulation center.
The Simon School will develop major new programs in data analytics and pricing; lead efforts to develop a new branch campus in New York City initially in conjunction with the School of Nursing and the Warner School; and partner with Arts, Sciences & Engineering on an enhanced undergraduate business degree program.
The Eastman School of Music will develop, subject to faculty approval, a new undergraduate program in convergent media, a new master of arts program in music leadership, and programs in online education.
Our schools generally, led by the School of Nursing and the Warner School, will expand or implement hybrid or other online education, especially in master's programs.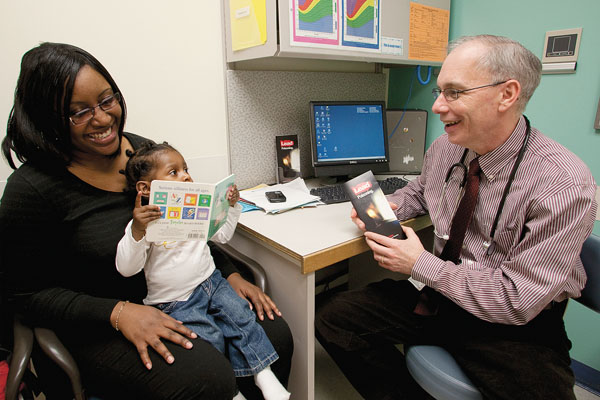 A university known for improved health care
We will improve health care for our community through transformative approaches to clinical care that are nationally recognized.
The new Accountable Health Partners will become the region's leading accountable care network, recruiting a substantial additional number of primary care and specialist physicians into its network by 2018.
The University of Rochester Medical Faculty Group (URMFG) will become a model of an integrated University-based practice that includes centralized administration and a compensation plan based on performance, service, and quality.
The Medical Center will further its current recognition of specialty areas in the top 50 in the U.S. News Best Hospitals rankings, especially within its Centers of Excellence, including the Wilmot Cancer Center and the Golisano Children's Hospital.
We will complete the initial phase of construction of the new Golisano Children's Hospital by 2015 and achieve greater recognition of our Pediatric Programs of Excellence.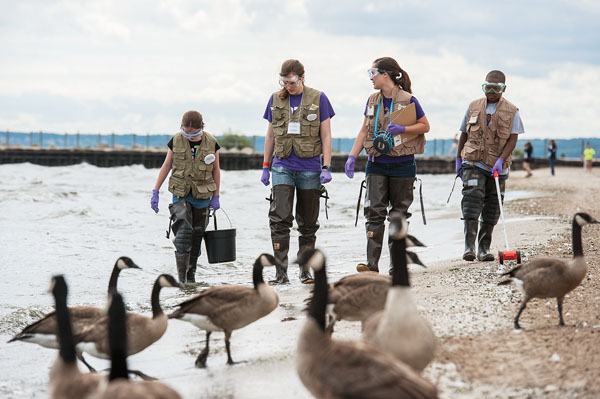 A university known for service to the community
We will strengthen our service to our community and society.
Enhancing programs to support Rochester K-12 education, health care, and community programs.
Enhancing our position as the regional and national leader in economic development and technology transfer.
Strengthening technology transfer and start-ups consistent with our academic mission through active engagement of the business community, including our innovation advisory network, composed of our alumni; increased ties with our career center; and expansion of the technology development fund.
Maintaining or increasing our licensing revenue.
Completing major projects, including the expansion of Brooks Landing and College Town.
We will successfully complete our capital campaign
We will successfully complete our capital Campaign by June 30, 2016, raising a minimum of $1.2 billion, achieving each of our specific Campaign goals, including support for students and faculty, while increasing the membership of the George Eastman Circle to 3,300, and achieving a higher sustainable level of annual giving that continues after the Campaign.
We will develop fully sustainable financial models
We will more fully implement sustainable financial models for our University, the Medical Center, and each school.
We will limit, except in extraordinary circumstances, the aggregate University endowment draw to no more than 5.9 percent, while maintaining the target of 5.5 percent.
We will maintain competitive compensation programs for our faculty and staff and complete significant infrastructure and deferred maintenance projects.
We will develop new programs for revenue enhancement and cost efficiencies through shared services and new technologies to support University objectives.
We will review use of our facilities in Arts, Sciences & Engineering, the River Campus Libraries, and the Medical Center to determine if we can more efficiently use existing space.