Features: Center of Success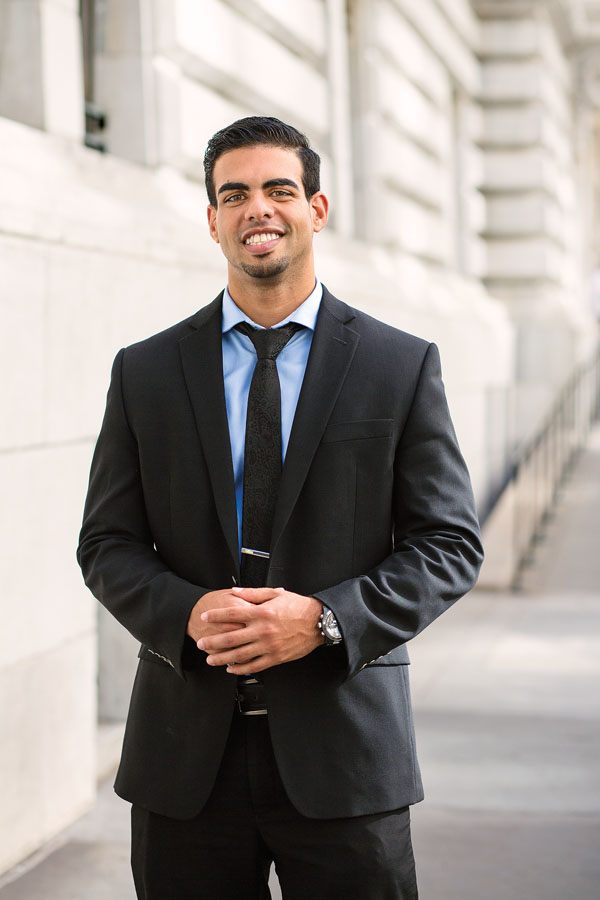 Luis Soto '11, '12 (MS) was a junior when his grandmother died. He found it difficult to grieve while maintaining his grades, as well as juggle a part-time job and extracurricular activities. He sought refuge at the Kearns Center.
"The people there were understanding and a great support," he says. "And they also reminded me of what my goals were. They said, 'These are the opportunities available, but you need to put in the hard work.' And then they told me I could do it. I don't think I would've been as successful if it weren't for them."
Now a new product development manager in Manhattan at GlobalData, a research and consulting company for the energy and health care industries, Soto was a Kearns Scholar in 2008 and a Xerox Engineering Research Fellow in 2010. During an eight-month stint as a research assistant for Wendi Heinzelman, professor of electrical and computer engineering and dean of graduate studies for Arts, Sciences & Engineering, he studied radio-frequency identification (RFID) technology.
Though originally set on becoming an electrical engineer with his electrical and computer engineering degree, it wasn't until he received guidance from Kearns Center staff while filling out graduate school applications that he realized he wanted a career that would offer more socialization.
With an interest in energy, he received a master's degree—the first person in his family to do so—in technical entrepreneurship and management (TEAM), a program offered jointly by the Simon Business School and the Hajim School of Engineering & Applied Sciences.
During graduate school, he worked as an assistant at the Kearns Center, conducting research to be used in grant proposals for educational programs.
"Being able to see things behind the scenes gave me a better appreciation for how much hard work and effort the center puts forth in trying to address students' needs," he says. "I am grateful to have been given the opportunity to give back."