Features
Return to Rochester!
Meliora Weekend 2022 returns to campus.
The University's signature celebration returned to form this fall as more than 6,000 alumni, students, family members, and friends reconnected on campus for the first fully in-person Meliora Weekend since 2019.
In addition to a full weekend of reunion events, keynote speakers, and performances, the weekend featured the 100th anniversary celebration of the Eastman School of Music.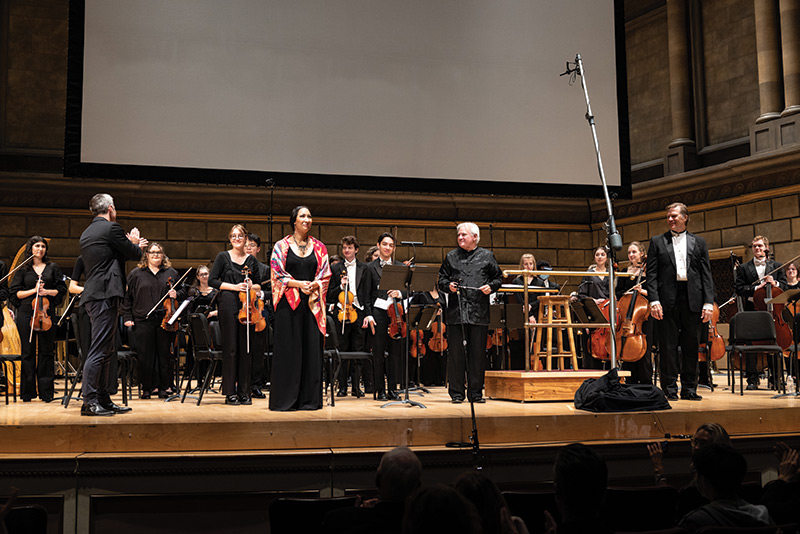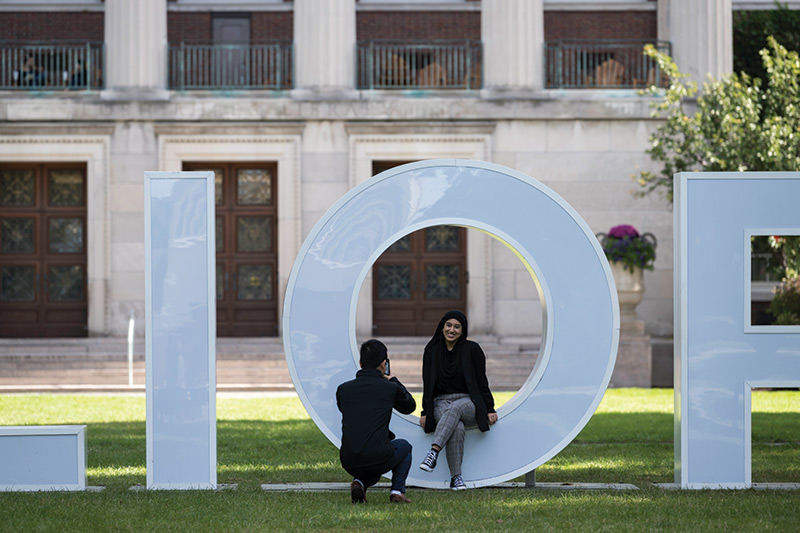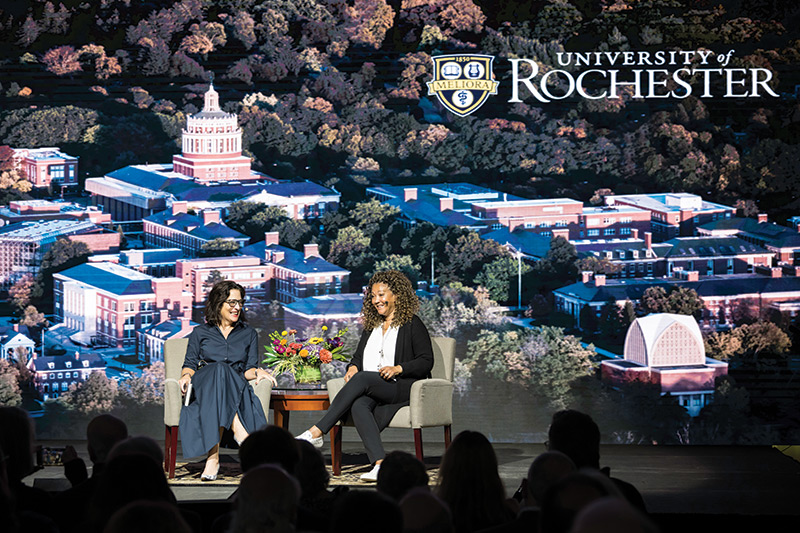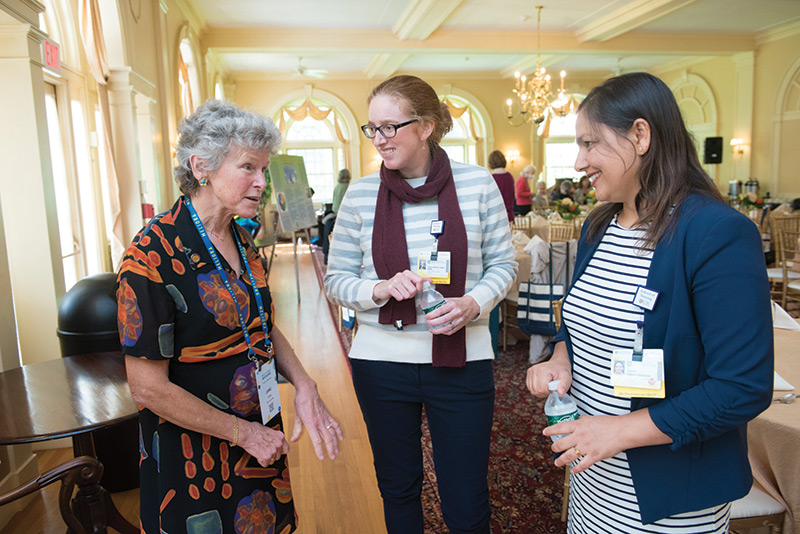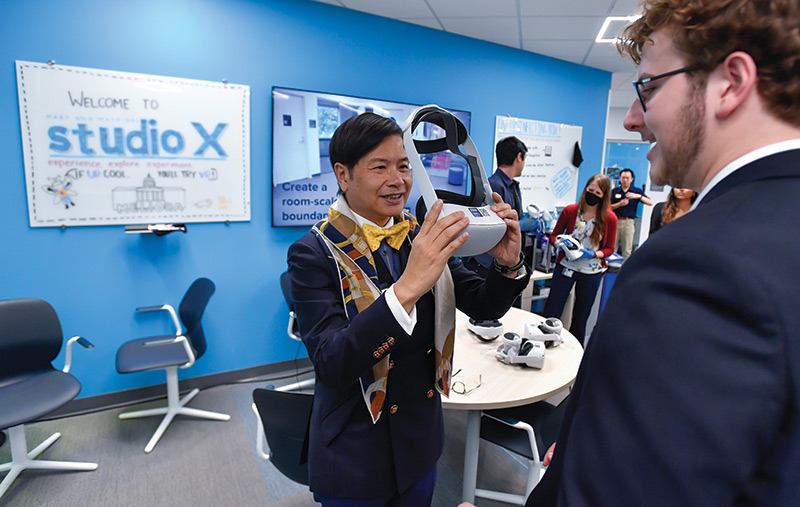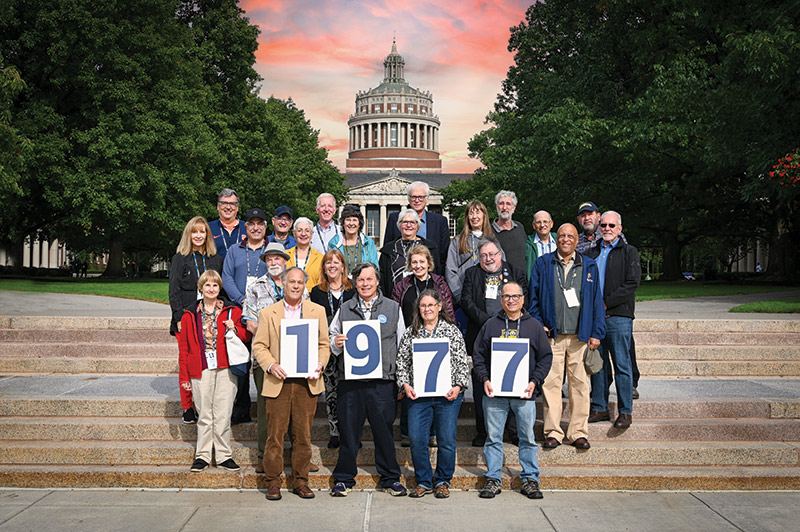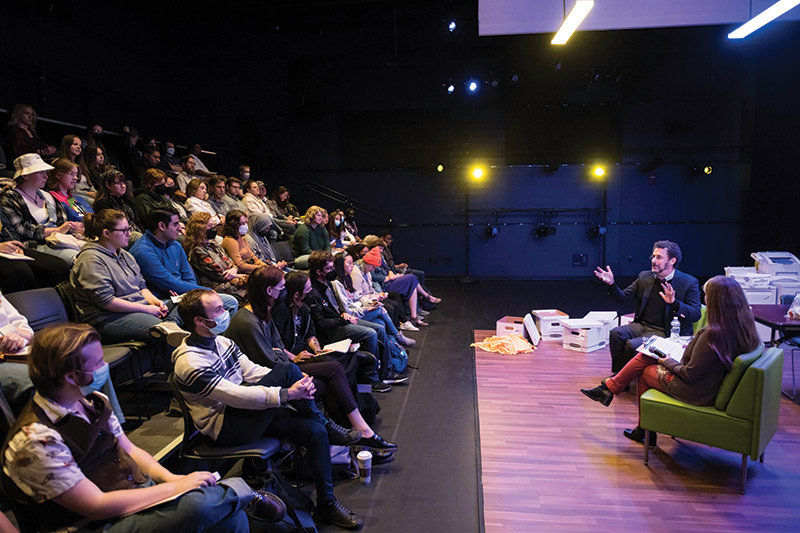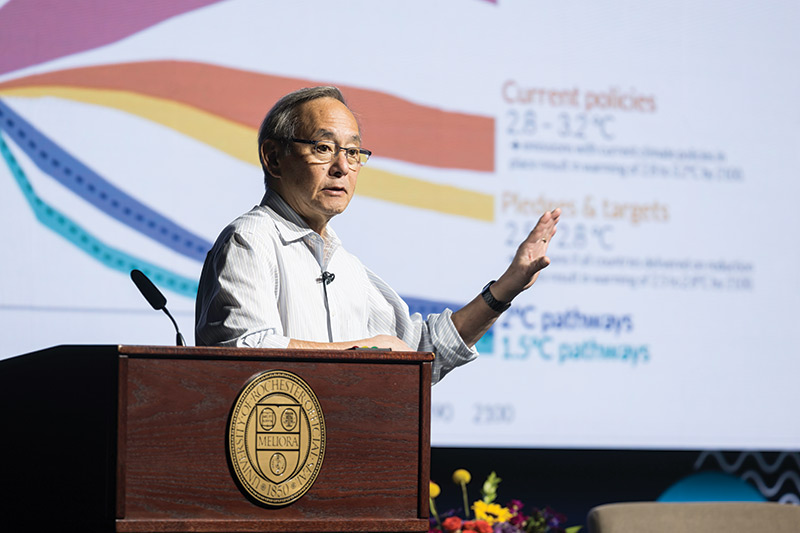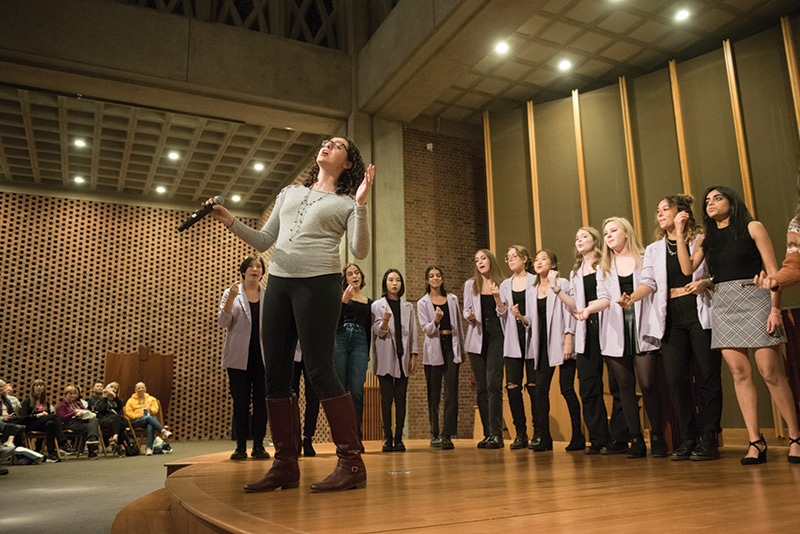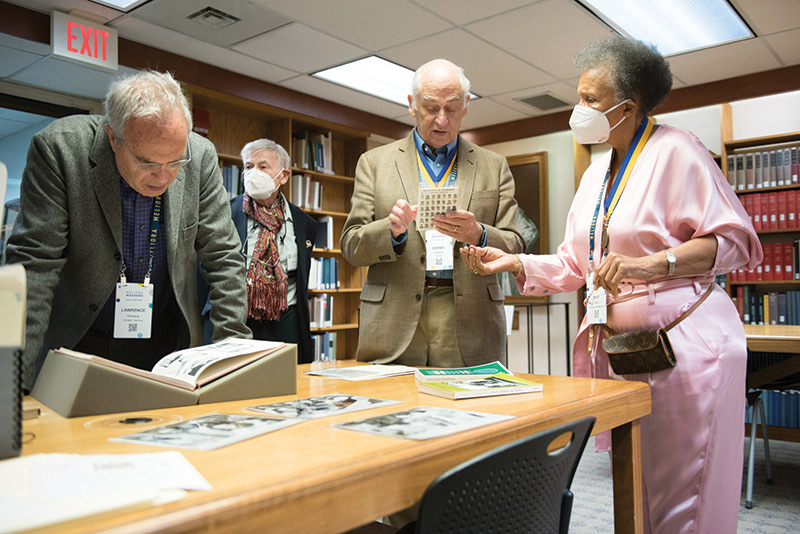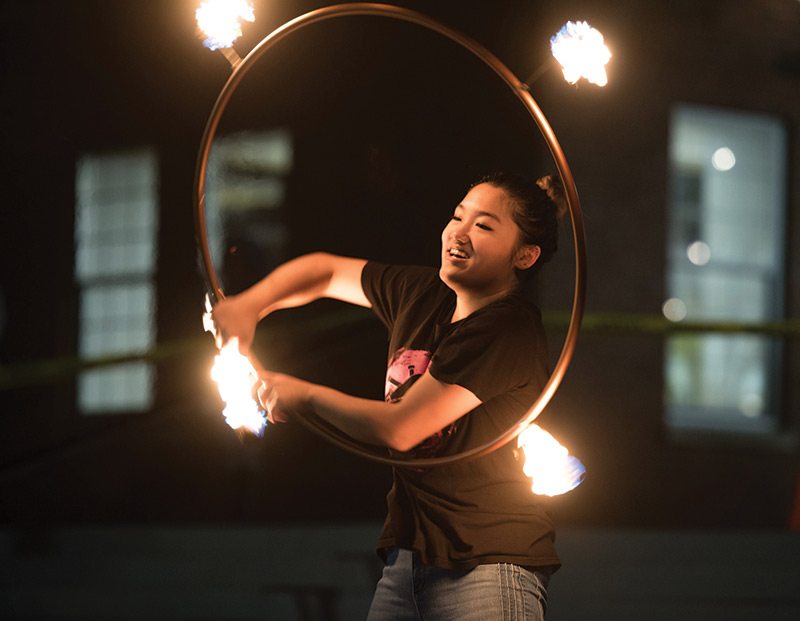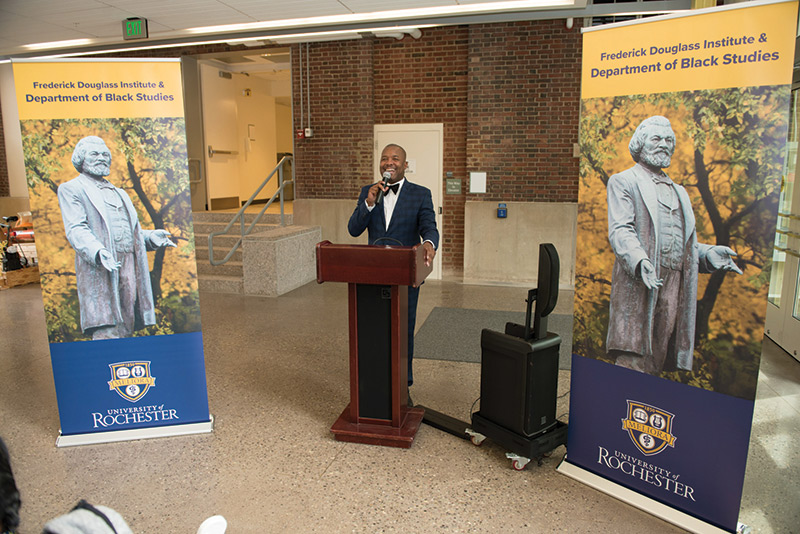 Still Going Strong . . .
Several University organizations, departments, and programs marked milestones during Meliora Weekend. Here's a quick look:
10 Years The Douglass Leadership House hosted a gala to celebrate its first decade as an intellectual community for students of all cultural backgrounds to raise awareness of the Black experience.
35 Years—and Year One As part of a celebration of the legacy of the Frederick Douglass Institute, the University announced the establishment of a Department of Black Studies.
50-plus Years Founding members of the Rochester chapter of the Gay Liberation Front and LGBTQ+ community members marked five decades of organizing. Todd Union, the site of early meetings, has been nominated for status as a national landmark.
60 Years Named in recognition of award-winning Rochester poet Hyam Plutzik, the Plutzik Reading Series kicked off its 60th anniversary with a reading by invited poet Jericho Brown.
75 Years Campus radio station WRUR celebrated 75 years with a panel discussion, tours of the station, and other activities.
100 Years The Eastman School of Music capped off its centennial this fall with a series of concerts, commissioned works, and other activities.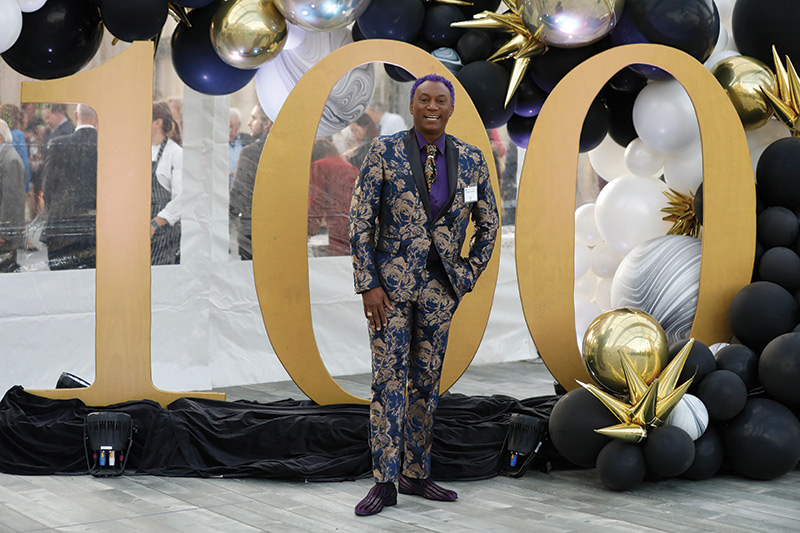 Eastman Honors 100 Artists and Leaders
To help mark the 100th anniversary of the Eastman School of Music, the school established a recognition program designed to celebrate some of the people who have made Eastman such a prominent touchstone in the world of music.
Named Centennial Awards in recognition of Eastman's Centennial Celebration, the honors were presented throughout the 18-month celebration, including during Meliora Weekend, to select individuals who exemplify the school's mission and legacy through their artistry, scholarship, leadership, community engagement, and philanthropy.
The roster of recipients reads like a wide-ranging "Who's Who" of Eastman's imprint on the nation's musical and artistic culture.
Among those recognized were Julia Bullock '09E, Kristian Bezuidenhout '01E, '04E (MM), Ron Carter '59E, '10 (Honorary), Renée Fleming '83E (MM), '11 (Honorary), and other internationally recognized musicians; prize-winning composers Kevin Puts '94E, '99E (DMA), Charles Strouse '47E, and Jeff Beal '85E.
The list also includes recording artists and orchestral leaders Maria Schneider '85E (MM), Donald Hunsberger '54E, '59E (MM), '63E (DMA), Jeff Tyzik '73E, '77E (MM), and Lee Koonce '96E (MM); educators Ray Ricker '73E (DMA) and Roy Ernst; and prominent supporters and advisors Joan Beal '84E, Liz Asaro-Biggar '92, Martin E. Messinger '49, Nat Wisch '55, and many others.
For a full list of recipients, visit the Eastman Centennial site.