Graduate and Family Services
Overview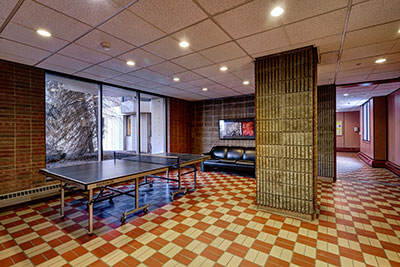 The University of Rochester has several graduate housing options available for students and their families in any University graduate program.
Our communities encourage our residents and their families to become involved and celebrate the unique contributions each person can bring to this living and learning environment. There are many ways to participate—from potluck dinners to picnics, outings (such as apple picking) to biking, art classes to community gardening—with something for everyone at the level they wish to participate.
Note: The Graduate Housing Lottery will be held in May 2019. Please be patient and wait to be contacted for updates.
For more general information, check out our blogs at:
blogs.rochester.edu/urgraduatehousing
Find programming information or advertise that you are looking for a roommate on our Facebook page: www.facebook.com/urgradhousing
Graduate housing documents:
Contact Us
University Apartments Office
University of Rochester
020 Gates Wing
Susan B. Anthony Halls
P.O. Box 270468
Rochester, New York 14627-0468
(585) 275-5824
(585) 276-1886 (fax)
uapts@reslife.rochester.edu
Off-Campus Living Program
University of Rochester
020 Gates Wing
Susan B. Anthony Halls
P.O. Box 270468
Rochester, New York 14627-0468
(585) 275-1081
(585) 276-1886 (fax)
offcampus@reslife.rochester.edu