NOTICE: Towels are now available, but it is recommended that you bring your own throughout construction season.
2018 Summer Hours are now in effect. Click here for hours for fitness center and aquatic center.
Athletic Hall of Fame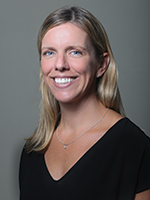 Anni McDonough Zukauskas
'98
At Rochester:
Captain for both the lacrosse and field hockey teams
Led the team in scoring for both teams
Received First Team Upstate Collegiate Athletic Association honors in field hockey in 1998 and First Team honors in UCAA all four years for lacrosse
Named the New York State Player of the Year Award in 1998
Zukauskas holds the University records for all-time leading scorer and most goals scored in a game for lacrosse
Was the recipient of the Merle Spurrier Award at Rochester in her senior year
Post-Graduate:
Joined the visual arts faculty and coaching staff at Thayer Academy in Braintree, Mass
Coached field hockey and girl's lacrosse and helped lead the varsity girl's lacrosse program to its second I.S.L. championship in the school's history
Taught and coached at Poly Prep Country Day School in Brooklyn from 2007 to 2014
At Poly, she built the lacrosse program and rook the team to multiple state semifinal and final championship games
A school administrator, faculty, and head varsity lacrosse coach as of 2015 in Thayer Academy
Was inducted into Thayer's Athletic Hall of Fame for her accomplishments as a student athlete and later as a coach in 2009
Now resides outside Boston, Mass., with her husband, Tom, and their two children, Anne Marie (5) and T.J. (4).