Overview
Community-engaged learning provides a structured approach to learning and teaching that connects meaningful community experiences to enhance academics, personal growth, and civic identity. This type of learning enriches coursework by connecting knowledge and analytic tools gained in the classroom with pressing issues affecting our communities.
The Center for Community Engagement (CCE) provides opportunity for community-engaged learning through the Certificate in Community-Engaged Learning program and course grants for faculty members to develop and operate community-engaged courses.
---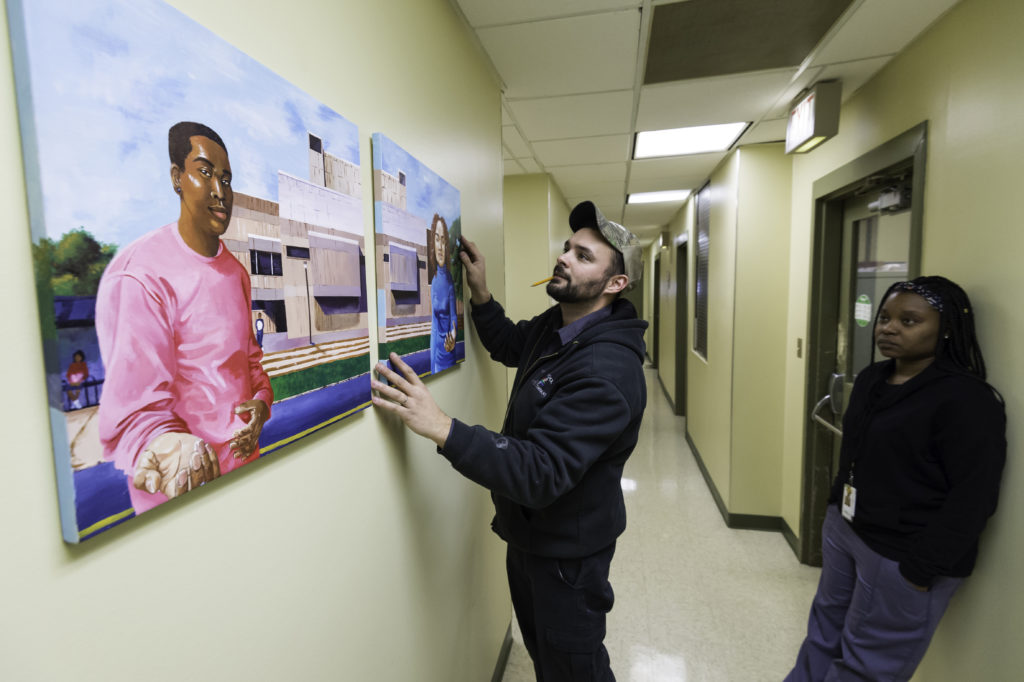 Introductory painting course turns Rochester waiting rooms into 'welcome rooms'
Senior Lecturer Heather Layton received financial support from the University to install paintings in common areas at the Jordan Health Center. Students consulted with doctors and patients about what they would like to see in the space, and crafted art projects largely based on Rochester's diverse refugee population. The introductory painting course, which counts community engagement as one of its core missions, used the paintings to help bridge language barriers.
---